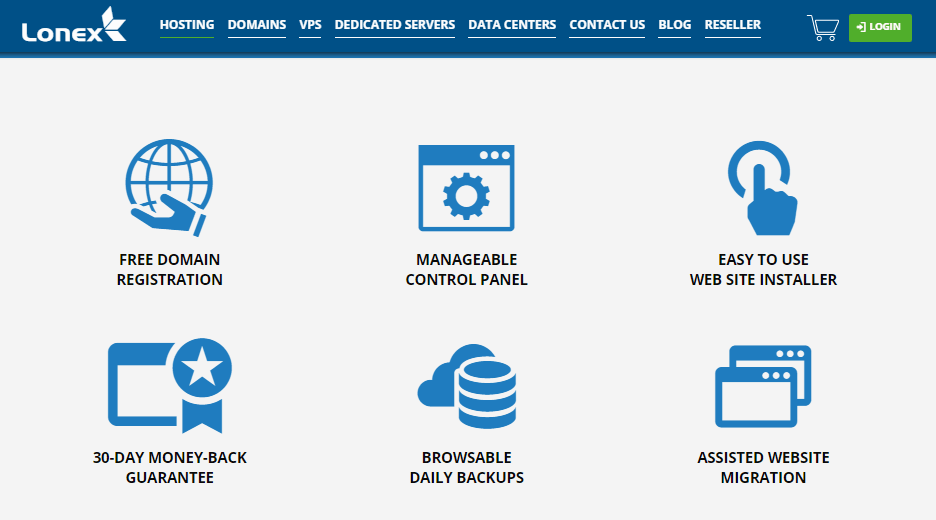 Lonex is a hosting company fully owned by LiquidNet Ltd, an ICANN-accredited firm headquartered in the city of London, the United Kingdom.
The hosting company has 17+ years in the hosting space and provides a variety of hosting services to cater to the needs of your online presence. Today, the vendor has served over 300k customers and has registered more than 200k domain names under its brand.
Features and Ease of Use
Lonex's range of hosting services includes shared web hosting, VPS servers, dedicated servers, and domain name registration services. Some of the standard features you can expect from these hosting solutions are:
Free domain name

Unlimited disk space

Unlimited monthly traffic

MySQL databases

VPN traffic

Drag and drop website builder

Free one-click app installer

Shared SSL IPs

IP addresses
Lonex provides multiple data center locations spread worldwide, including the United States, the United Kingdom, Bulgaria, Finland, and Australia. This feature enables users to effortlessly choose the nearest location to their website's visitors, resulting in quicker upload speeds.
The data centers are equipped with state-of-the-art infrastructure, iron-clad security, and a robust and reliable OSPF network to ensure a secure hosting environment as we all excellent connectivity for the best possible uptime of its customers' websites.
Lonex has a custom-built web hosting control panel and it offers it to its customers at no extra charge. The free control panel comes with a user-friendly web interface that can easily be used even by users with no tech or programming skills. It is equipped with many useful tools and features, including a drag-and-drop file manager, 1000+ free design themes, and one-click app installer.
In addition to the remote backup manager, the control panel is integrated with a Google Drive backup option making it easier for users to backup their site's content with their Google accounts for protection against data loss.
Pricing and Support
All Lonex web hosting services come with a 30-day free trial period after which the company will start charging. Its hosting plans have standard pricing and come with inflexible 12-month billing cycles. Prices are listed in U.S. dollars.
Besides the free trial, customers get 30-day money-back guarantee and they are also guaranteed a 99.9% network availability. However, it's worth noting that over the past few years, there have been reports of frequent downtime that left a handful of customers quite frustrated. All the same, these incidences have been very rare; at least for the past 12 months.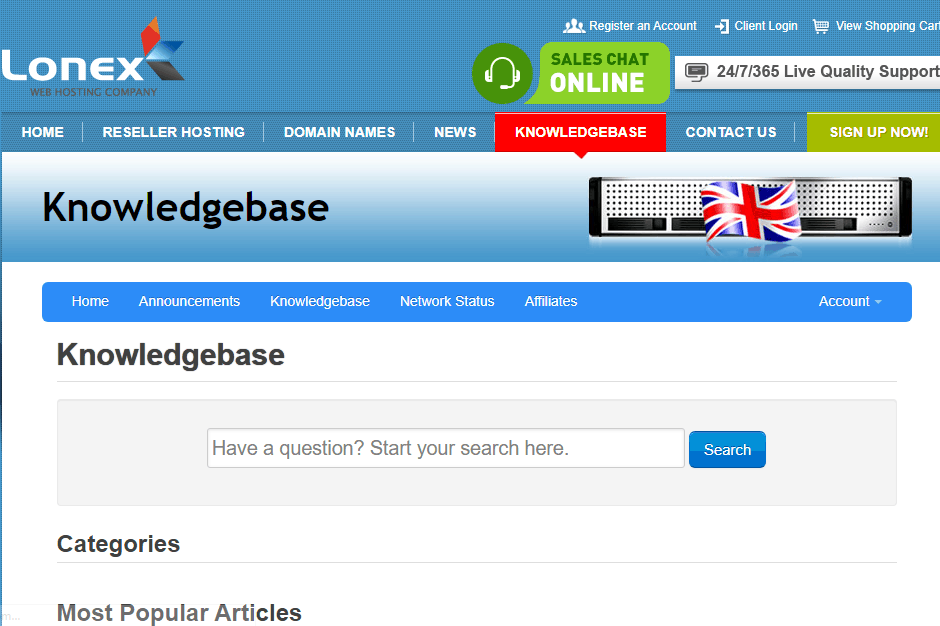 Its customer desk is available 24/7/365 and  can be reached via telephone, email, ticketing system, or live chat. Customers in the U.S., the U.K., or Australia can also visit them in their offices during working hours.
Unfortunately, Lonex does not have a knowledge base section.