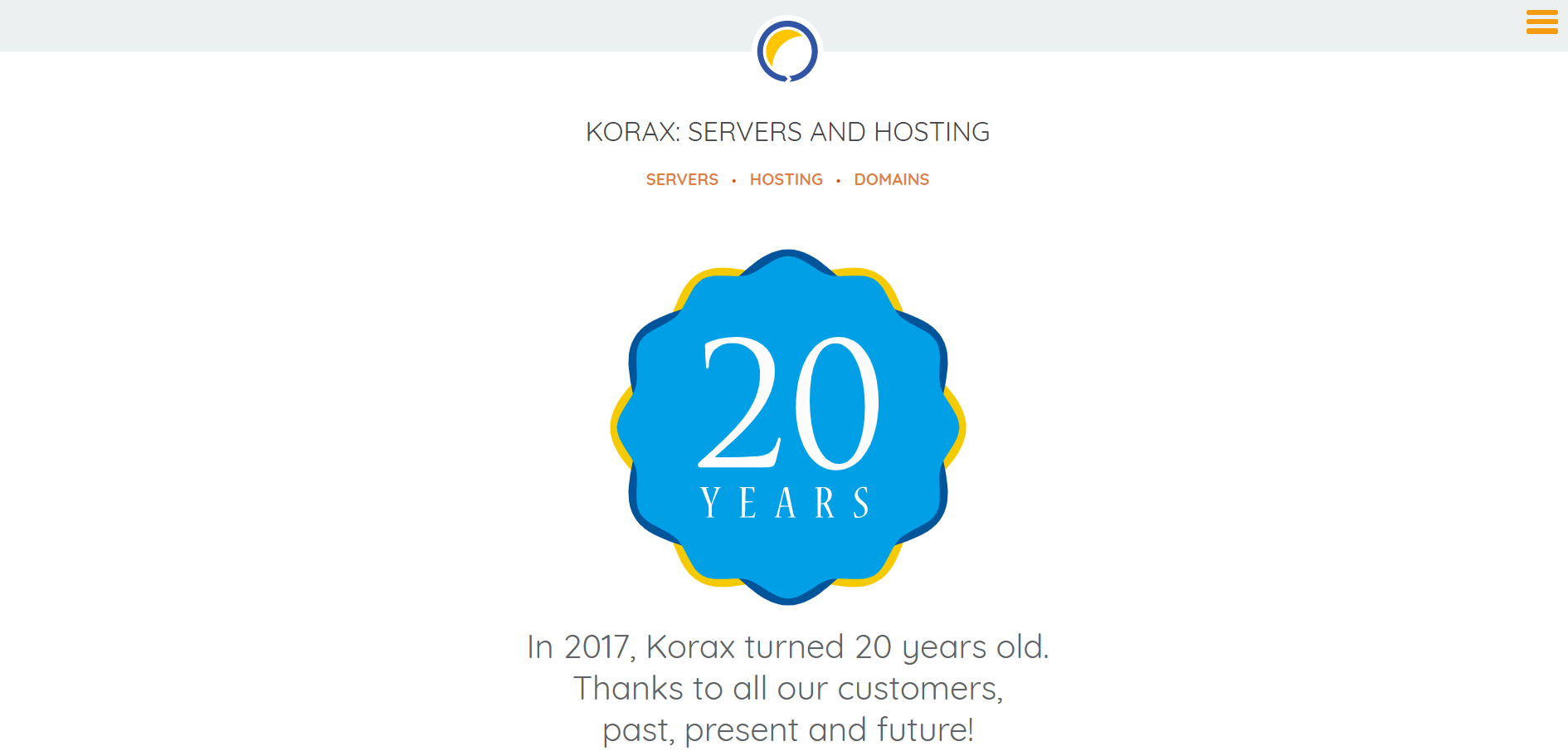 Founded in 1997, Korax is a privately-held Canadian web hosting provider. They serve thousands of customers based in Toronto, Ontario and the larger Canadian region. Their data centers are housed in Toronto and their website is provided in English.
Features and Ease of Use
Korax offers a clean website with simple, easy to understand packages for beginners and larger websites alike. They offer two shared hosting packages, unmanaged or managed servers, and domain registration services.
Korax provides the following features as standard with their shared hosting plans:
100% guaranteed availability
Anycast DNS protection
SSL certificates
10 GB to 1TB monthly traffic
One to 100 databases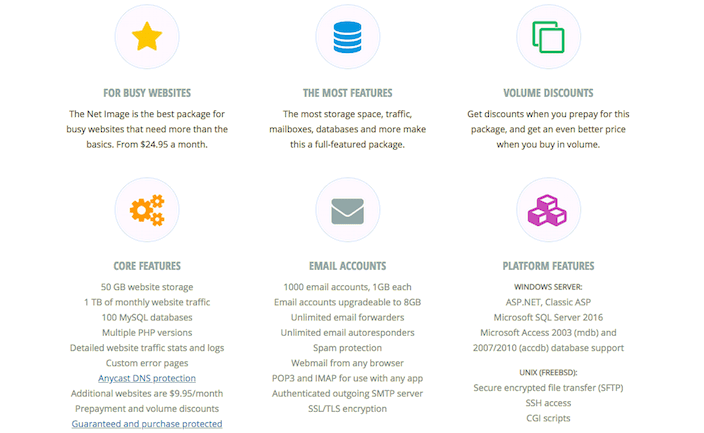 In terms of shared hosting, they only offer two packages. One is designed for small websites just starting out while the other is designed for larger websites. Both packages include almost the same features, e.g., unlimited autoresponders, Anycast DNS protection, free setup, AMS control panel, and spam protection.
The key difference in the packages is the amount of disk space and bandwidth along with the number of email accounts and databases you get. This means that the smallest package, Web Starter, is great for beginners as you don't need to sacrifice any features. The quandary lies in what to do when you fall somewhere in between the two extremes. The 100MB storage offered in the Web Starter package is hardly enough if you have a decent amount of multimedia content, while the 50GB storage from the Net Image package is far more than most webmasters need. Since there aren't any plans other than these two, you're out of luck if you're looking for something more moderate.
One really excellent feature of Korax is their 100% availability guarantee. While it is common for providers to offer slightly over 99%, it's much rarer to have 100% availability guaranteed. They also back up this with a Service Level Agreement and state that if they fail to meet their promise, they refund credit to your account.
Pricing and Support
Unfortunately, Korax's pricing is higher than that of other Canadian and American providers. However, their 100% availability is really an excellent guarantee and makes the extra cost acceptable.
Korax offers three pricing options: quarterly, semi-annually and annually. You get a discounted rate if you purchase a longer contract upfront. They also offer a discount if you purchase more than three plans at a time. Unfortunately, you'll have to tack on an extra domain registration fee, as none of their plans include this for free.
There's no month-to-month contract: the minimum term is three months. However, they do offer a 30-day money back guarantee if you are unhappy with the service. You can also upgrade your hosting package at any time. When upgrading, a prorated charge is applied to cover the difference between the two packages, since the original package has been prepaid. When downgrading, a prorated credit is applied to your account for the same reason.
Disappointingly, Korax is limited in their customer support options. For pre-sales or new customer enquiries, they only offer support via email. For existing customers, you can get live chat support via your cPanel. They don't offer telephone support for new or existing customers and the Help section on their website is very limited with only five documents to help customers. They do offer a Twitter feed for status updates though.
While their sales support channels are limited to email, I must admit that I was extremely impressed with how quickly they responded to my inquiry. I sent them an email before business hours and received a friendly and informative response as soon as their office opened at 9 AM Eastern time.