Based in Israel, JetServer provides its website hosting services to over tens of thousands of customers with the help of its skilled and friendly staff. I like the way they say on their website: "It takes less time to provide quality service than the time to apologize for bad service". They are certainly a company that knows how important quality service is to the customer.
Features and Ease of Use
JetServer offers the cPanel control panel which is one of the easiest to use at the moment, even for people with no technical background or programming experience. Thanks to the cPanel control panel, you can easily manage all your websites through your internet browser, with all the information about your databases, disk space, statistics, and email accounts available at a single click.
As for the security of your website, they offer shared SSL, Rapid SSL and Auto SLL, all free of cost. You can also opt for private IP addresses if that is what you require.
Their Mailbox Management Interface is easy to use and you get a step-by-step guide to set up your email addresses. You can use features like the auto answer and set up your email with Microsoft Outlook quite easily.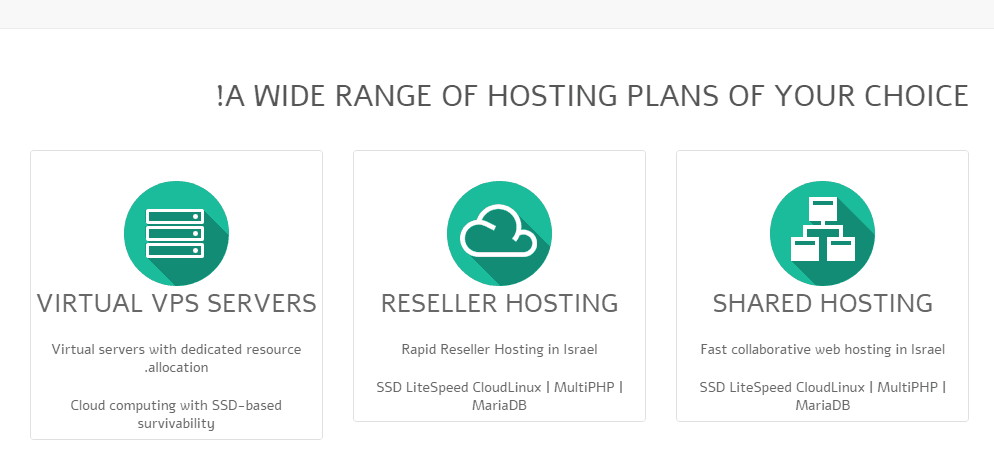 As for the ability to use scripts and applications on your website, JetServer provides support for all the mainstream applications including WordPress, Magento, Joomla, and many more. Most of the latest programming languages are supported if you want to do some advanced programming.
Pricing and Support
There are three packages to choose from, namely Personal, Business and Progressive. The Personal package allows only one domain while the other two offer unlimited domains. You have unlimited disk space, bandwidth, databases, FTP accounts, and email accounts. You have access to statistics about your websites and round-the-clock security to ensure your website and its visitors are safe from any malicious software creeping in. All packages include free technical support.
What I really appreciate about their support is that they have a team of technically knowledgeable individuals who are ready to assist you with your support tickets. Their staff specializes in PHP and can even use TeamViewer to work directly on your PC and resolve any issues you may be facing. If you prefer, you can also reach out to them via telephone or by creating a ticket through the contact form. And for those who want to learn more about website hosting, they have a knowledgebase section available. They've got all the bases covered when it comes to support!