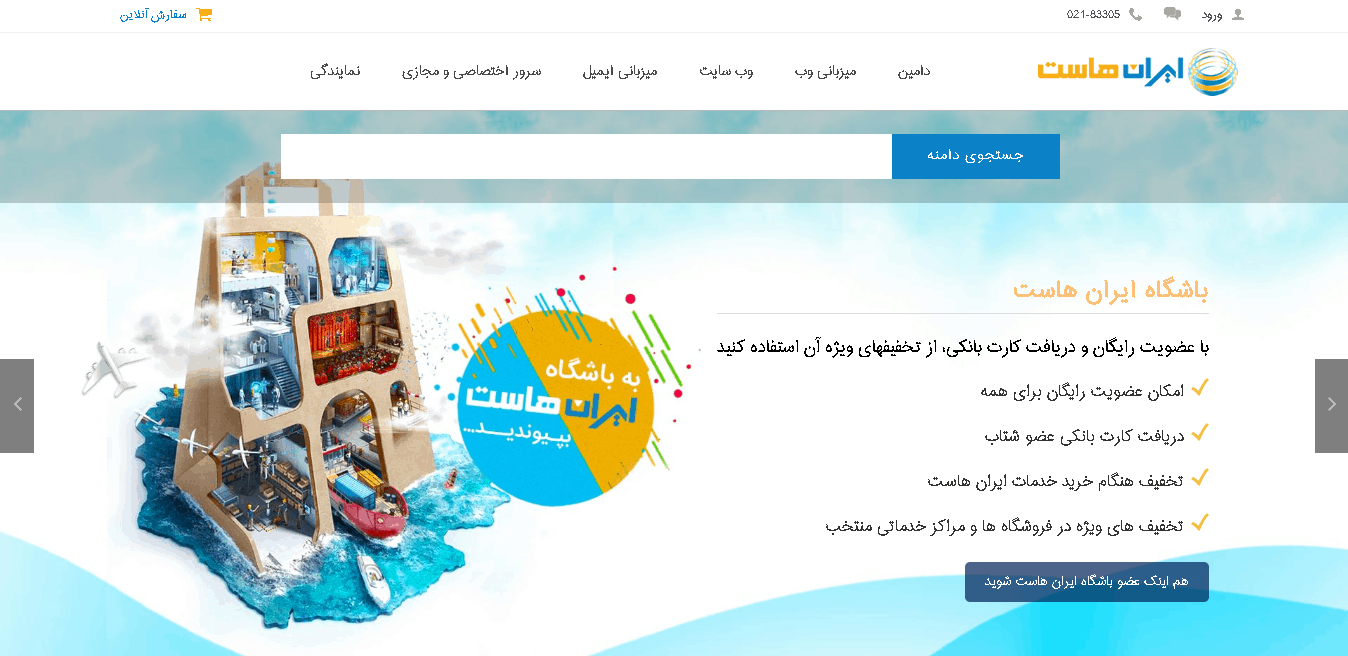 IranHost has been around since 1999 and is now one of the most established and largest hosting providers in Iran. In 2009, they expanded their reach to also provide hosting services from Canadian data centers. They have continued expanding their lines of products, features, and services to now offer one of the most comprehensive hosting catalogs with prices that are still very attractive.
Features and Ease of Use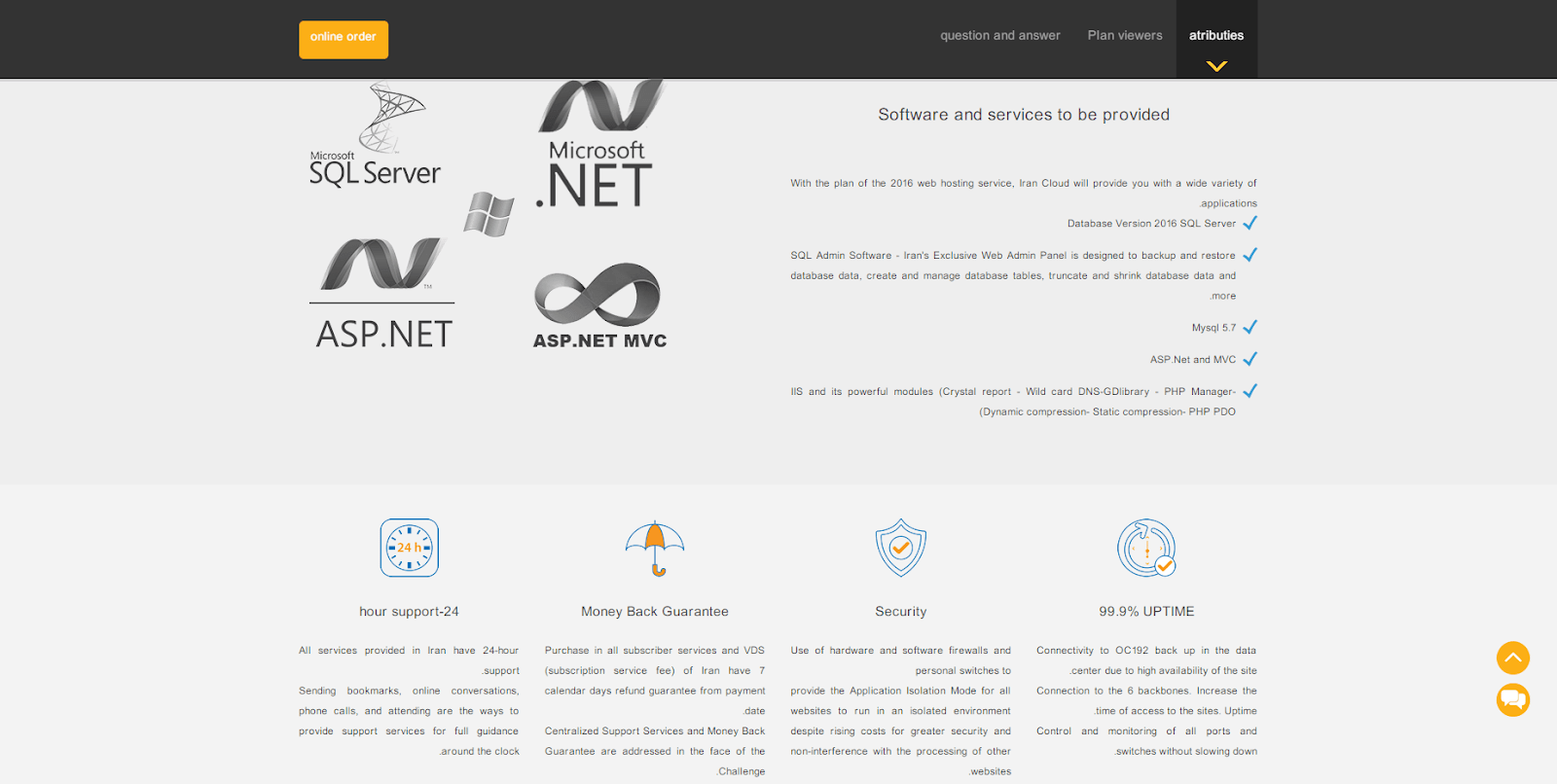 IranHost's offering of web hosting products, services, and features is one of the most comprehensive around and seems to cover everything:
99.9% uptime guarantee for all plans
Domain registration services
Multisite website hosting is available
Purchasable SSL certificates with up to 2048-bits, SHA-2 encryption
Free one-click daily backups
Up to 25GB web hosting storage and 48,000GB for dedicated servers
Up to 250GB web hosting traffic and 30TB for dedicated servers
IranHost offers just about every type of hosting you could want, such as VPS, cloud, WordPress, dedicated servers, etc. Although their web hosting starts with very low resources at 250 MB storage and 2.5GB bandwidth, it does go up to a respectable 25GB and 250GB. Their web hosting also comes with everything you need, such as SolidCP control panel, a full Windows hosting ecosystem with ASP.NET, SQL Server, etc., complete email hosting, and a number of other tools and software like AWStats and SEO tools.
You can request to have a CMS or website builder installed for you or opt for their website builder or WordPress-specific hosting plans. These are optimized and made for their respective hosting platforms but do come with low resources.
Their VPS, cloud, and dedicated servers are built on high-performance technology. You can get up to a 48,000GB of storage with SATA 2 controllers and Raid 1. All products also run on Intel Xeon Dual E5 processors and provide up to 128GB RAM. 100 Mbps network cards also ensure great website speeds for visitors. You can also choose between Linux or Windows and SolidCP or Plesk.
Pricing and Support
IranHost provides a vast selection of hosting products with a wide spectrum of prices. You might have to take some time to go through all their packages as there are almost 60 different hosting solutions.
Pricing structures differ between Canada and Iran and not all products are offered in both. Canadian hosting usually starts slightly more expensive. Unfortunately, they don't offer any short-term billing with only long-term options from annual to 10-year billing.
Even though the prices are already very affordable, it's worth keeping in mind that the cloud web hosting packages are all Windows based and you get an incredible number of features. You're also provided with a control panel and there are no setup fees. The only catch is that prices don't include an SSL certificate or domain name.
You're unlikely to find dedicated server or VPS plans that start at prices this low anywhere else, and all products are backed by a 7-day money-back guarantee.
All of IranHost's plans come with 24/7 technical support and you can reach them via email, live chat, or phone. The same technical support department handles queries for the Iranian and Canadian hosting products. You'll hardly find a complaint about their technical support from me or anywhere else on the web and everyone praises their swift responses and adeptness at solving issues. They also provide a very extensive knowledge base as well as video tutorials.