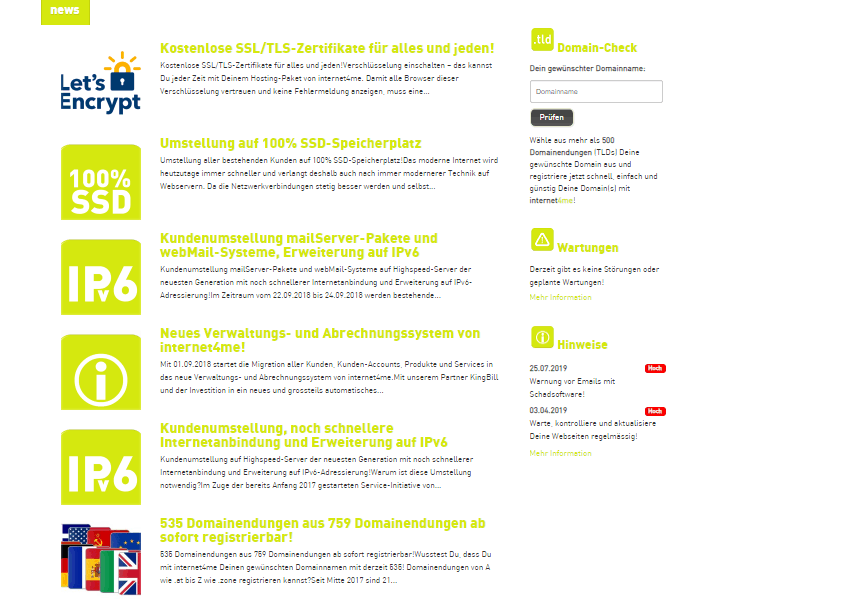 internet4me is a hosting company based in London with a number of satellite hosting websites in other parts of Europe, including Austria. The Austria hosting branch of internet4me has its headquarters in Vienna. internet4me presents itself as an internet, telecommunications, web design, and virtual internet service provider for businesses in Austria.
This vendor's hosting solutions include virtual servers, mail servers, KVM-based servers, dedicated servers, and root servers. It also offers vpnAny and dnsAny, its proprietary VPN and DNS services. The internet4me.at website is only available in German.
Features and Ease of Use
These are some of the features included in internet4me's hosting packages:
SSD drives

PHP 5.6 to 7.3

MySQL and MariaDB databases

Remote MySQL

Cron Jobs

Backup wizard

Nginx high-performance HTTP server

SSL certificate
internet4me prides itself on giving its customers a list of more than 45 server locations to choose from when purchasing its hosting solutions. This allows the vendor to deliver fast loading websites to its clients from wherever they operate and without the involvement of the European Union, when unnecessary.
Right off the bat, this vendor says that it does not offer a 99.99% or 99.999% uptime guarantee. The vendor claims that it would rather not make statements that might look good as an advertisement only for the user to come to realize that it was not true the moment they purchase the solutions. Instead, internet4me offers an uptime guarantee of 99.8%, essentially, not more than 18 hours of downtime every 365 days.
internet4me is quite transparent in its marketing. The vendor has a data protection page on its website where it explains how it protects its customers' data as well as when and how it uses the information it collects from its customers.
This hosting firm offers an array of operating systems for its users to choose from, including ArchLinux, CentOS, Debian, Fedora, OpenSUSE, Ubuntu, FreeBSD, Windows Servers 2012, and Windows Servers 2016. In addition, the hosting provider has made available a number of control panels for users to choose, including cPanel/WHM, Plesk Onyx Web Pro Edition, and Plesk Onyx Web Admin Edition.
Pricing and Support
internet4me hosting solutions are pretty cheap, though its billing cycles are quite inflexible. The prices are listed on its website in euros. The vendor offers free SSL and TSL certificates, as well.
internet4me allows users to withdraw from a contract within seven working days from the day the contract was signed. The vendor does not expressly state if the user will get a full refund, but only that if any refunds are given, it is entirely based on goodwill.
To contact internet4me, you can send the support team a message via the website contact form or open a ticket. However, the ticketing system is only available to active customers. The vendor does not provide a support phone number, email address, or live chat. I sent its support team a message via the website contact form but never heard back from them.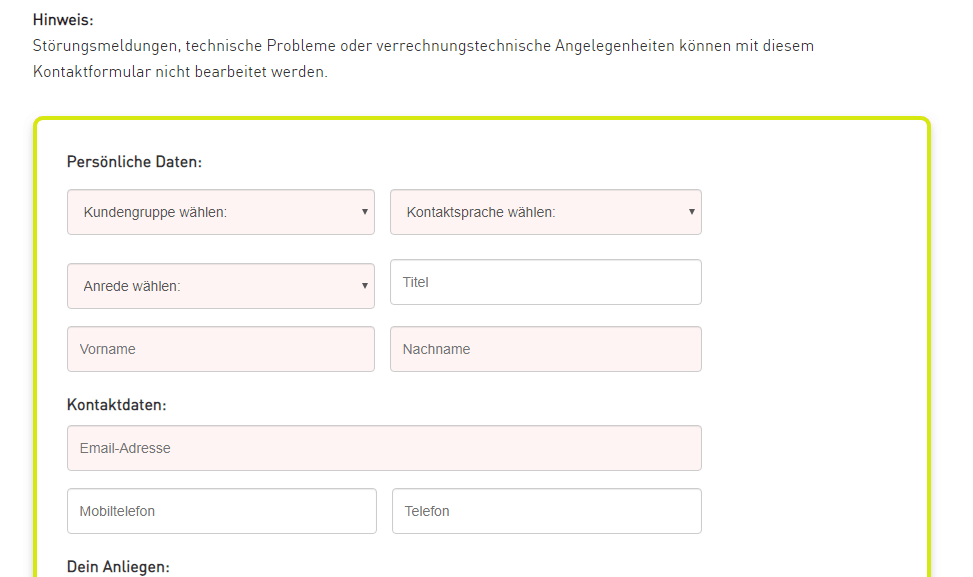 internet4me appears to have a help center on its website where users can download materials that can help them with the challenges they might be facing using its hosting solutions. However, this section is not accessible to users who have not purchased any of its hosting solutions.