INDOSATM2 has been providing website hosting services to customers in Indonesia for more than a decade. They have locations spread across Indonesia, and they enjoy a great reputation in the country for being a subsidiary of the Indosat telecommunications provider.
Features and Ease of Use
INDOSATM2 does not list the features of its hosting plans in great detail, but here is what you can expect:
No uptime guarantee
Domain registration possible, including for free in the Super package
Free domain available on annual payments
5 to 30 addon domains can be hosted in one account
No SSL certificates
Limited disk space but unlimited bandwidth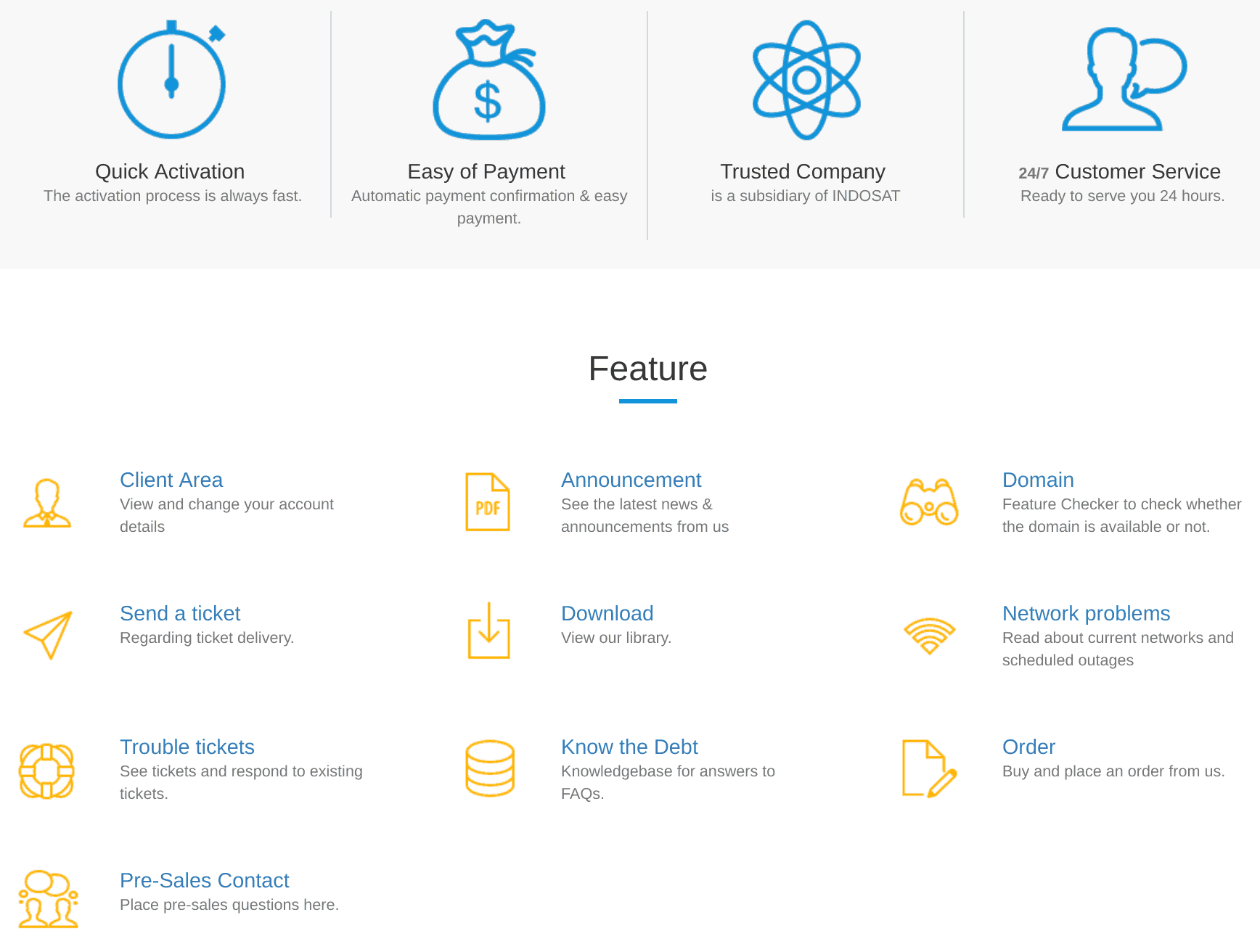 A number of unlimited features are offered in the various plans including unlimited bandwidth, databases, email accounts, and FTP accounts. This, however, is limited by the storage which varies from 500 MB to 5000 MB. Free domain registrations are only possible in the most expensive 'Super' package.
They don't offer any website builder and don't mention any one-click applications installer either, though its possible that the installer is included in the cPanel control panel. Similarly, there are no details about backup and security features, which are both vital parts of website hosting. INDOSATM2 is one of the official registrars of the '.id' top-level domain, so you can easily register .id domains but not for free.
Pricing and Support
The Linux-only hosting packages come in three different plans named Basic, Pro, and Super.  Available disk space is rather disappointing at 500 MB, 1000 MB, and 5000 MB respectively, and you can host 5, 15, and 30 addon domains respectively, but do keep in mind that your disk space is limited. You get unlimited databases, email accounts, and FTP accounts so if storage isn't a big deal for you, the rest of the features in the plans are good enough. Having said that, the price for the Super package gets too expensive and you can easily get unlimited storage for that price elsewhere.
Payment options include monthly, quarterly, biannually and annually, but monthly payments aren't possible with the Basic package. Contact is only possible during working hours by telephone, email, and live chat. The 24/7 customer support advertised on their website seems to be limited to ticket support.