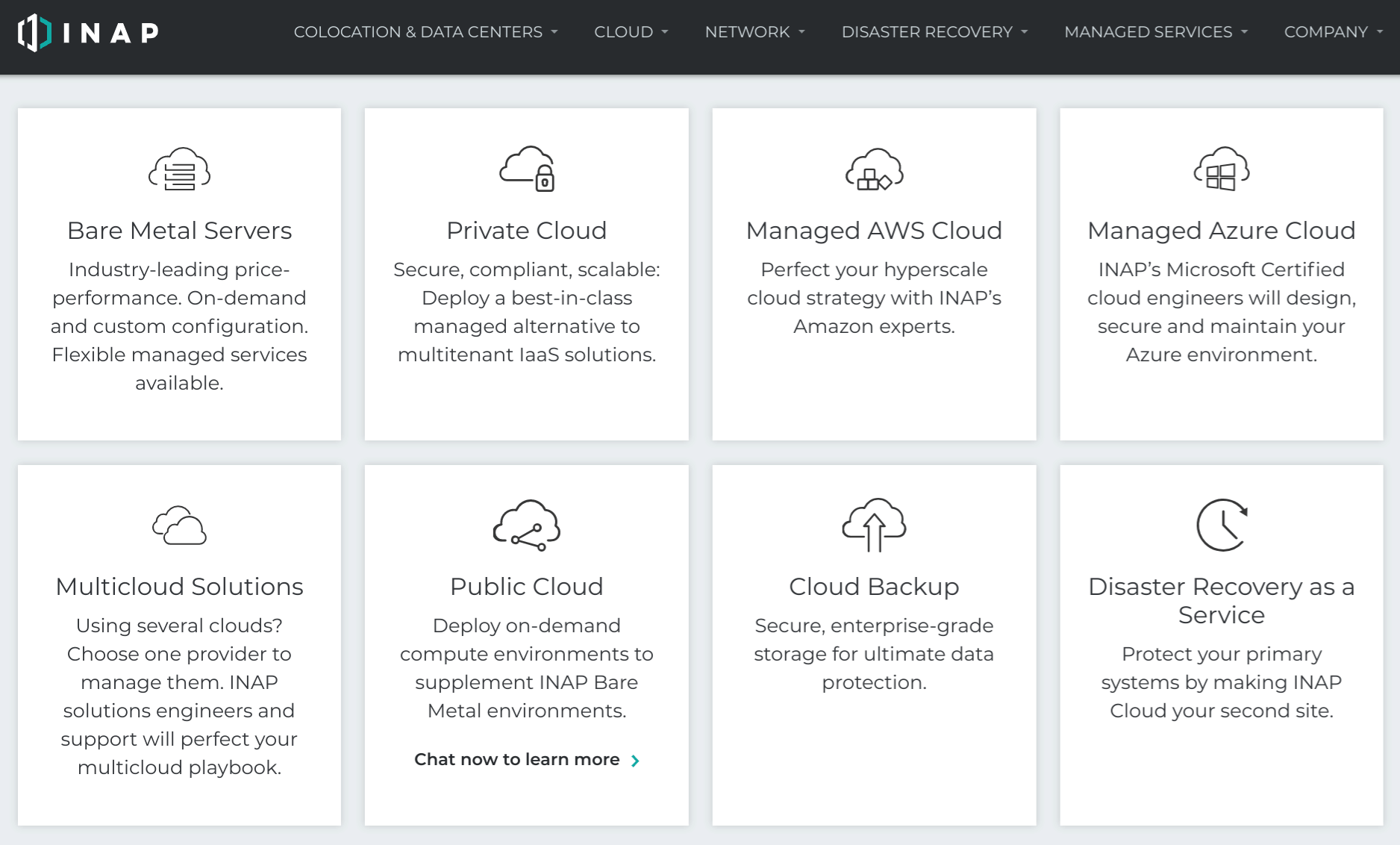 Since 1996, Internap Corporation (INAP) has been a global-scale provider of high-performance data center services such as managed hosting, colocation, and cloud computing. INAP partners with customers ranging from startups to Fortune 500 companies, to satisfy their unique needs for reliable, scalable and highly secure IT solutions.
Features and Ease of Use
INAP focuses on serving a wide range of industries including e-commerce, healthcare technology, online education, advertising technology, financial services, and online gaming. This company uses its multiplatform expertise, cutting-edge automation, and flexible solutions to continually monitor, secure and optimize its clients' IT infrastructure to "give them more time back."
Managed services you can enjoy with INAP are:
Managed Server Hosting monitored by INAP's capable technicians.
Managed Private Cloud that is tailor-made for your applications.
Managed AWS and Azure cloud computing platforms.
Managed Security for enhanced personal and business protection.
Managed Storage with RAID replication and a good uptime guarantee.
Managed Backups to ensures no loss of critical data.
Pricing and Support
As you might expect of managed cloud hosting, INAP's products and services do not come cheap, but you get what you pay for. And you can pay on a monthly or annual basis.
As an existing customer, you can access INAP support by logging into your account. Alternatively, or as merely a pre-sales prospect customer, you can interact with the support chatbot: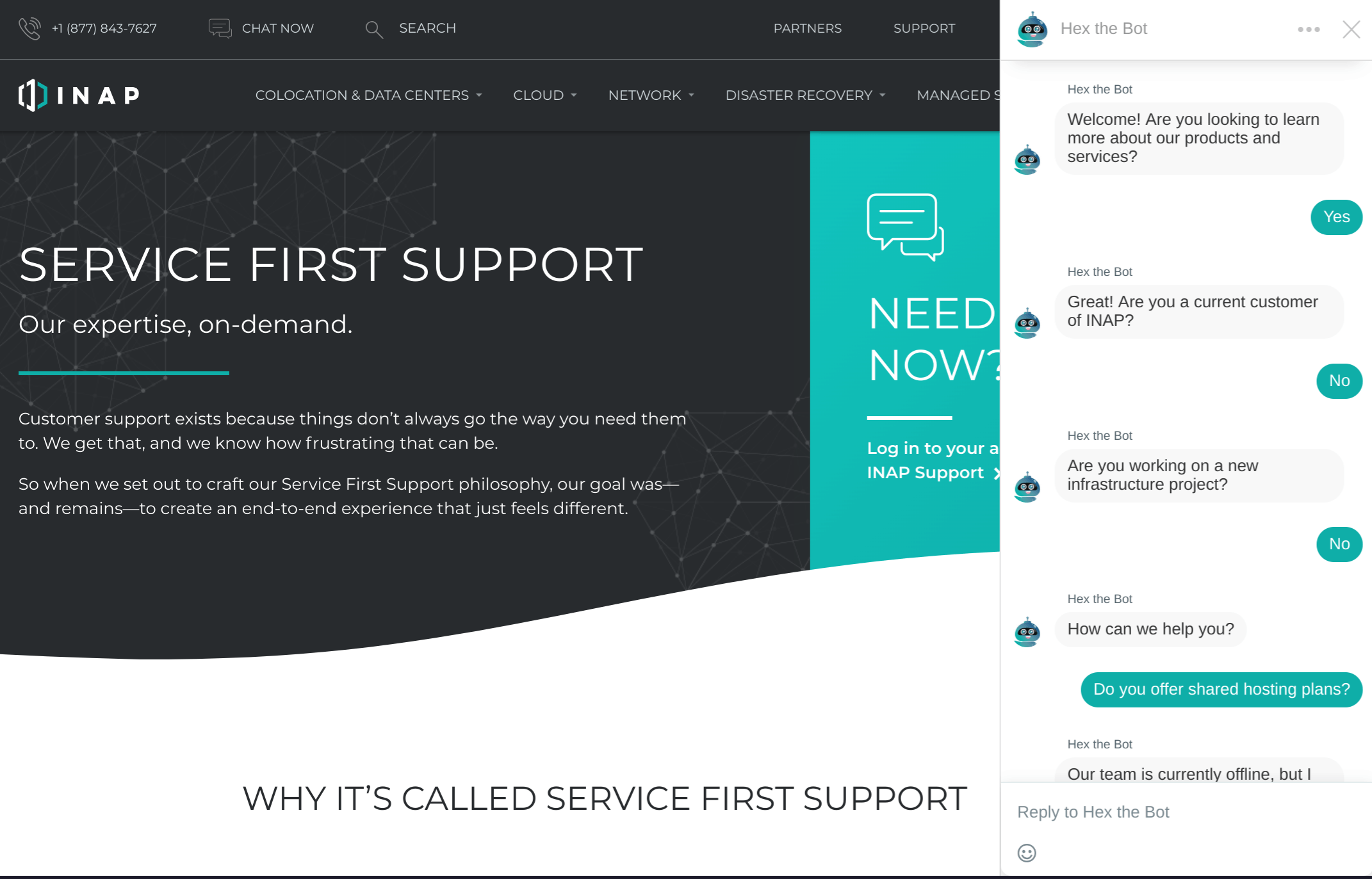 When I tried to summon support via the chatbot, it told me that the team was currently offline. Maybe it always says this, but in any case, I soon received an email response from a real person regarding my inquiry.