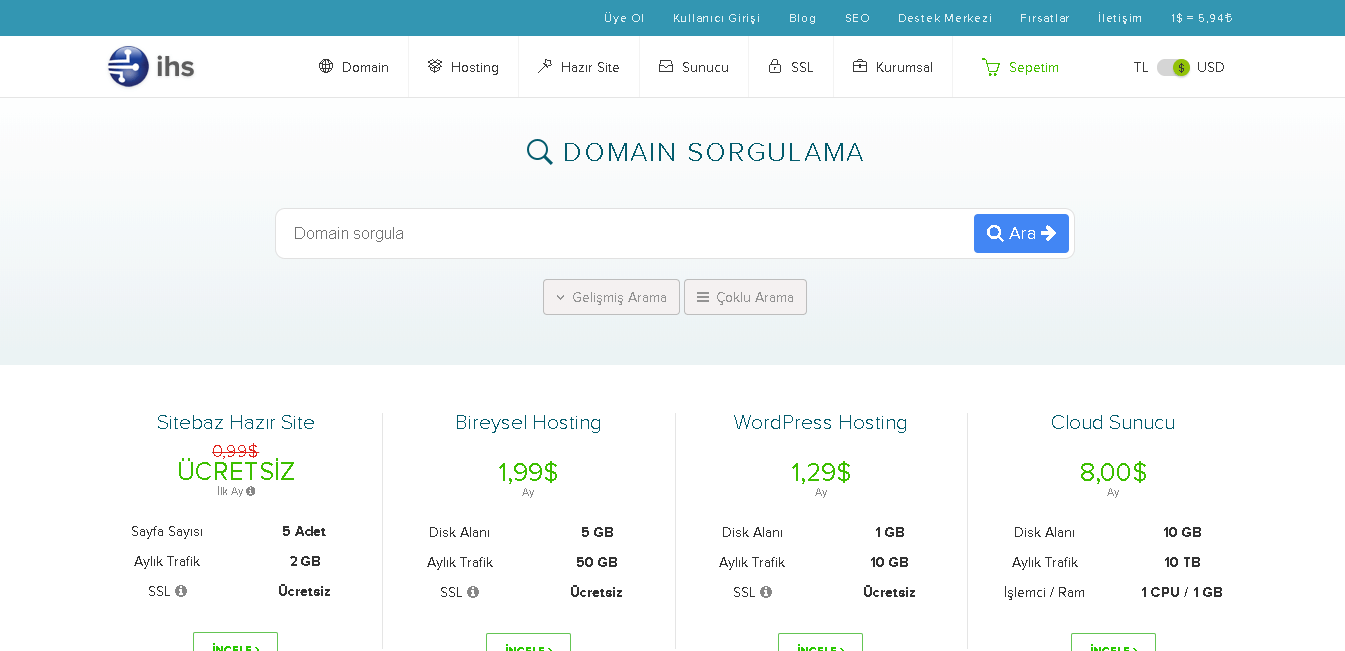 IHS started its journey in 1999 as Istanbulhosting.com. The company gained accreditation from ICANN in 2007 and NIC.TR (the registry authorized to run the .org.tr domain) in 2008. The company has more than 200,000 domain name portfolios, and 100,000 users, which makes it among the world's hundred largest domain name authorities. Today, the company's hosting servers are located in Dudullu data centers (Istanbul) and its website is in Turkish.
Features and Ease of Use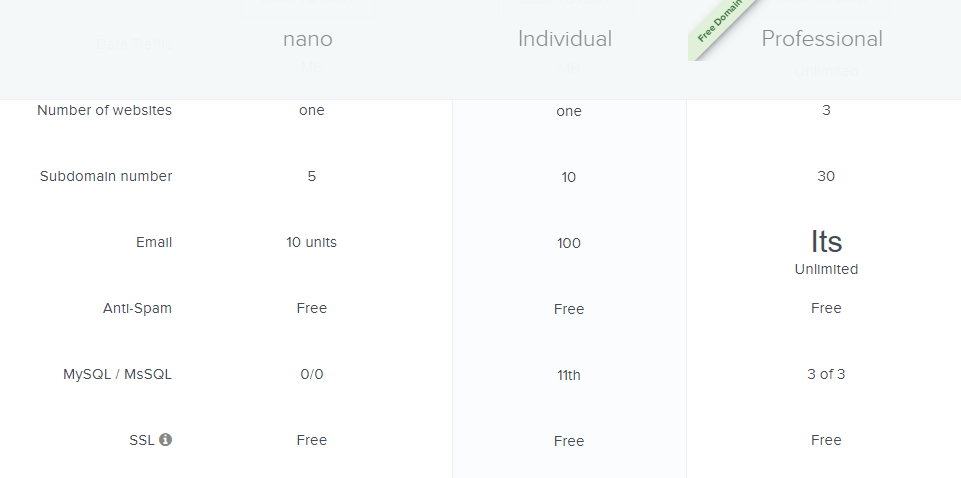 With a robust server infrastructure and the use of SSD, IHS offers high availability and uninterrupted service with its three individual packages – Nano, Individual, and Professional. These plans come with:
24/7 FTP access
Unlimited domain routing
Weekly backup system
SMTP, POP3, and IMAP
Webmail
Anti-spam/anti-virus
Website visitor statistics
Turkish control panel
Encrypted protected directory management
These three plans differ in terms of SSD disk space (1GB – unlimited), bandwidth (10GB – unlimited), the number of hosted websites (one – three), and email accounts (10 – unlimited). The company also offers three corporate hosting packages, three WordPress hosting packages, one OpenCart, and one Joomla hosting package, along with three webmaster packages (for Linux and Windows). You'll also get to choose from several Windows, Linux, and email server plans, and VDS cloud server rental plans.
A unique feature of the company is offering 100% reliable, fast, and compatible WordPress, Joomla, and OpenCart hosting plans. These plans come with easy, one-click installation of thousands of free themes and add-ons, and give you the choice of PHP versions based on what's compatible with your theme and plugin. If you plan to set up an online store, you can create a fully responsive website easily with the OpenCart hosting plan that even lets you add unlimited products for sale instantly.
IHS also offers the revolutionary end-user experience of Zimbra – an enterprise-class email and business management solution. You can enjoy better time management with Zimbra's calendar services; find, track, and delegate emails and email folders to other users; share files and address book easily; enjoy better task management while working on multiple projects, and do much more.
Pricing and Support
Personal hosting plans from IHS are dirt cheap. You can save further by opting for yearly or longer billing periods as you'll get two, four, and six months free use with the annual, biennial, and triennial billing periods respectively. The other available billing periods are monthly, quarterly, and half-yearly. Though you can see the plans' prices in both TRY (Turkish Lira) and USD, you can pay for them in only TRY via Visa, AMEX, and MasterCard.
The company offers a 30-day money-back guarantee on all hosting packages. With the entry-level individual hosting plan (Nano), you'll get a free domain for the first month. The professional plan (under individual packages) and all corporate packages also offer a free domain.
IHS's customer support can be reached via phone (9:00 AM to 6:00 PM on weekdays; 11:00 AM to 3:00 PM on Saturdays), email, live chat, an online form, and e-destek – the last option being applicable for the company's existing users. I tried the live chat and got a speedy reply.
IHS offers a knowledge base, several FAQ sections (for each service category), and training videos along with webmaster SEO tools and a blog – all of which will serve as useful self-help tools.