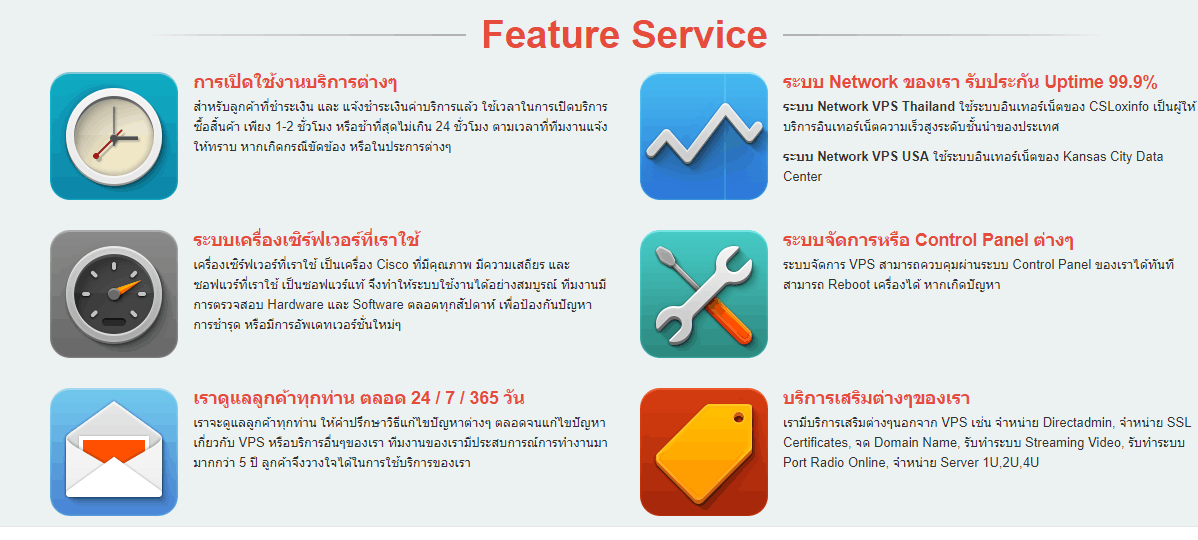 Based in Thailand, ihotVPS also has a significant market share in the United States from where it hosts most of its servers. The hosting firm has dedicated its resources to providing server solutions, including VPS, reseller servers, and dedicated servers. It also offers other services such as selling DirectAdmin, SSL certificates services, streaming video system, port radio online system, and domain name registration services. The ihotVPS website is only available in Thai.
Features and Ease of Use
ihotVPS specializes in the provisioning of server solutions that come with the following standard features:
1Gbps network port

IP addresses

Unlimited monthly bandwidth

DirectAdmin control panel

OS platforms: Linux or Windows
ihotVPS data centers are located in the United States and Thailand. The Thailand data center uses CSLoxinfo's internet system, the country's leading internet provider, while data centers in the U.S. are connected to the internet system of Kansas City data center; all but guaranteeing fast internet connections for high availability.
ihotVPS virtual servers are from  industry-leading brands, including Cisco and IBM machines that offer stable and genuine hardware and software components. Moreover, the firm boasts of updating its infrastructure in order to offer high-speed services and prevent the problem of damage. That said, the hosting company seems stuck to using the traditional HDD storage system as opposed to the latest SSD servers that provide up to 20 time faster loading speeds than HDD.
With ihotVPS solutions, customers can customize their VPS resources and additional features to help them meet their business requirements. These resources include memory, CPU, and IP addresses, and they can also buy the control panel of their liking, including cPanel, WHM, and DirectAdmin as well as FTP backups.
Pricing and Support
ihotVPS server solutions are quite standard, in contrast with what other vendors are offering in the same niche. However, if you are looking for VPS in the United States, the services (at the time of writing) are not available for purchase. The hosting plans come with monthly billing cycles and their prices are listed in Thai baht.
The hosting firm's network system guarantees an uptime of 99.9%. That being said, ihotVPS has not availed a free test and does not offer a money-back guarantee for its services.
The ihotVPS customer desk is available via telephone, email, or support ticket. Although the vendor seems to have live chat support, the link to live chat is invalid. You can also follow them on their social media channels, including Facebook, Twitter, LinkedIn, and Pinterest.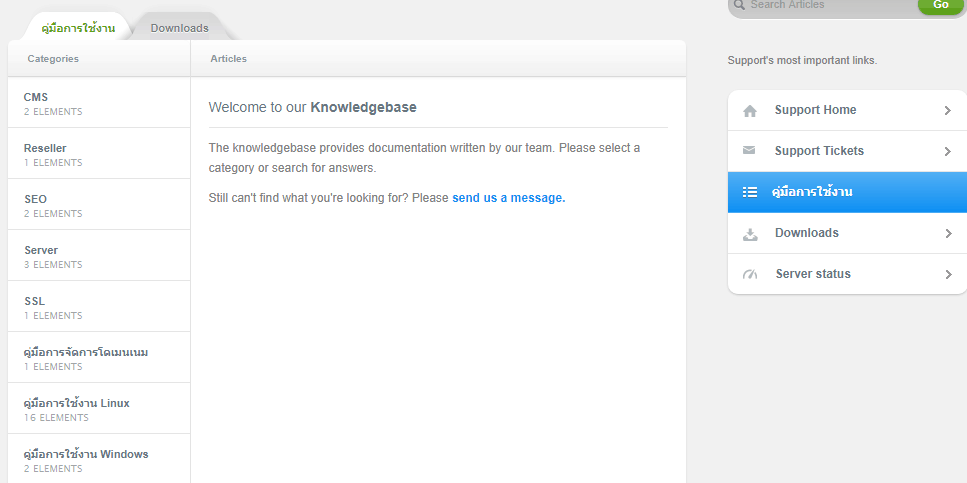 ihotVPS has a knowledge base with articles, user manuals, and downloads.