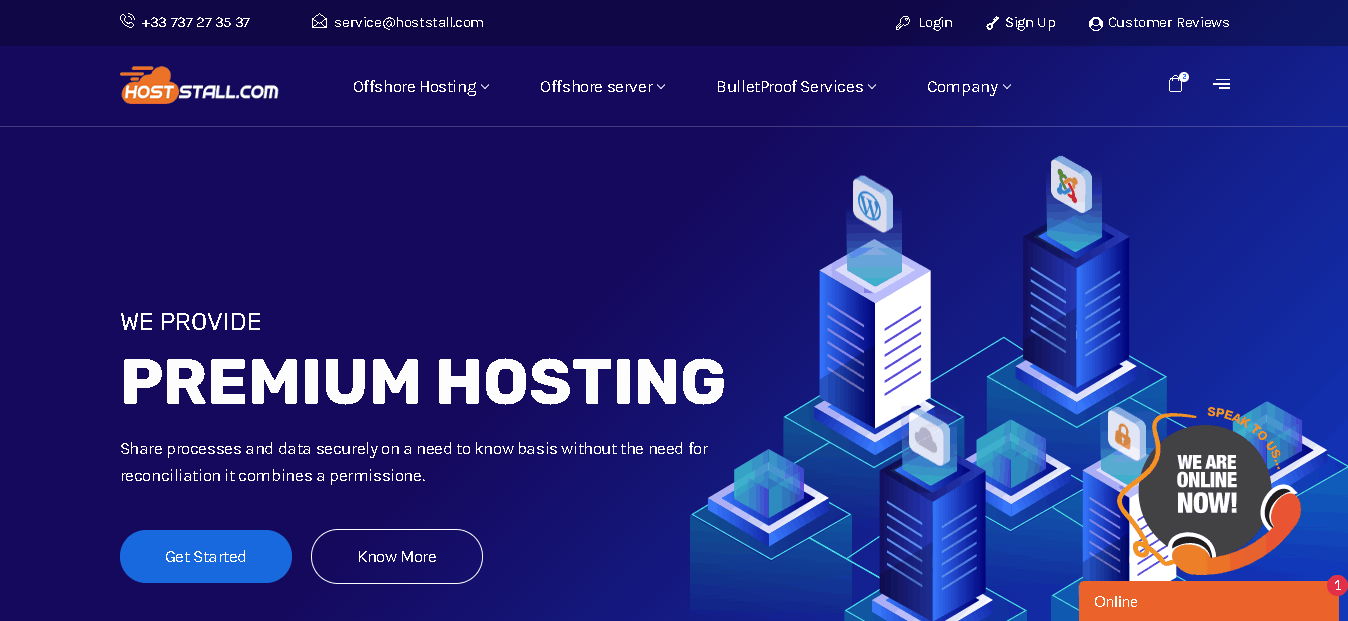 HostStall leverages its management team that has over seven years of experience in providing reliable and high-quality hosting services. Though the vendor has its servers in Russia, it has a France contact number, suggesting that it might be a French company. That said, I could not find any information on the website that could conclusively tell where it is located. Some of its hosting solutions include shared web hosting, reseller hosting, cloud hosting, dedicated servers, VPS, and domain registration.
Features and Ease of Use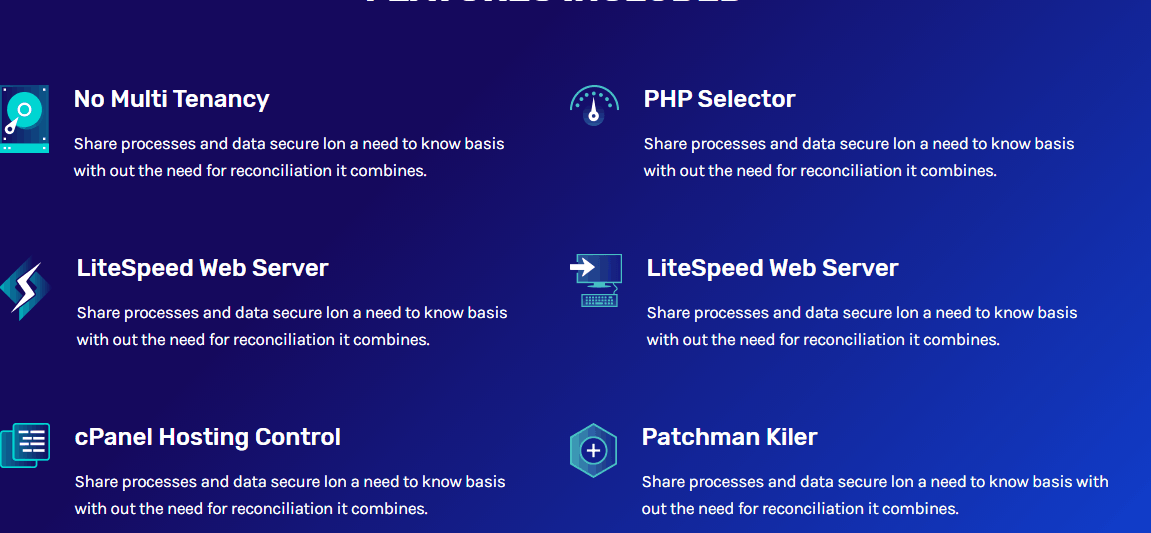 HostStall web hosting solutions include the following standard features:
SSL certificates

PHP version selector 

24/7 phone support

cPanel control panel

99.9% uptime guarantee

Domain names
HostStall website hosting infrastructure appears to be hosted in Russian locations. The data center facilities are optimized with advanced security measures as well as high-end server specs to provide users with unmatched reliability.
Its servers use Intel core processors with ultra-fast SSD storage capacity. Furthermore, the VPS servers are powered by Xen or KVM virtualization technology and LiteSpeed Web Servers combining data security and high-performance web services.
After customers have fulfilled their payments, this hosting company deploys its hosting services within just a few minutes. Users also get access to cPanel control panel with an easy-to-use interface designed for novice webmasters with no prior online skills.
HostStall insists that it is not responsible for the loss of files and website data residing on its customers' website accounts. And while it performs daily backups services, the backups are only provided to users as a courtesy.
Pricing and Support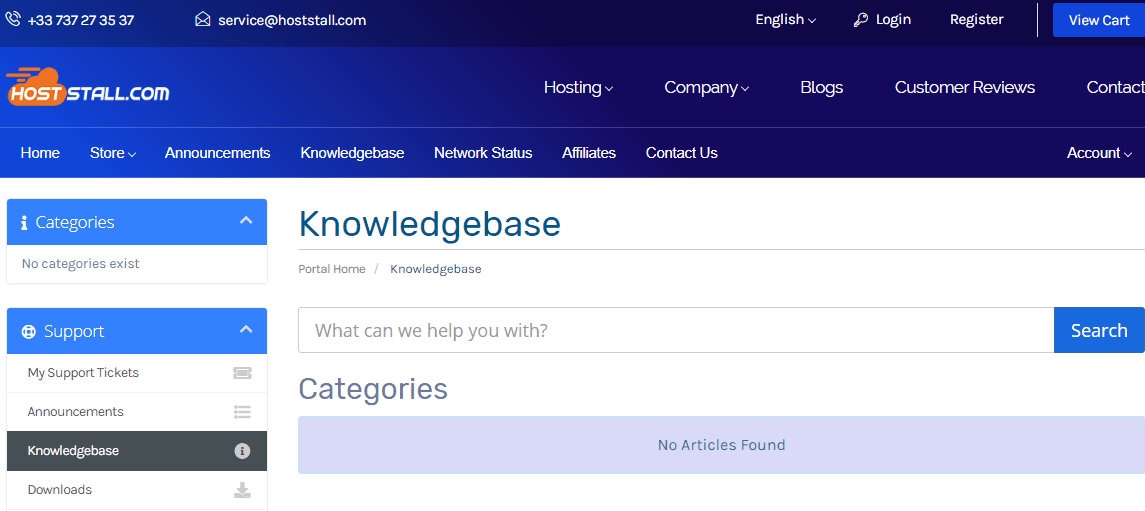 HostStall has introduced a 25% discount on all its hosting solutions, pricing them quite cheaply. The vendor does have a setup fee, although it's pretty much a drop in the bucket. The hosting plans come with monthly payment options and their prices are listed in U.S. dollars.
HostStall offers a 30-day money-back guarantee on its website. However, visiting its T.O.S, reveals that the vendor emphasizes that it does not grant any refunds for VPS, dedicated servers, website hosting, or reseller hosting, which can be quite misleading.
All the same, its hosting solutions come with a 99.9% uptime guarantee, which is the industry-standard uptime guarantee offered by most vendors in the market.
Potential customers can reach out to the HostStall customer support team via telephone, ticketing support, email, or live chat. The customer support team is always active 24/7 to offer quick responses to its customers' queries in real-time.
Unfortunately, although HostStall website has a knowledge base section, it has no articles.