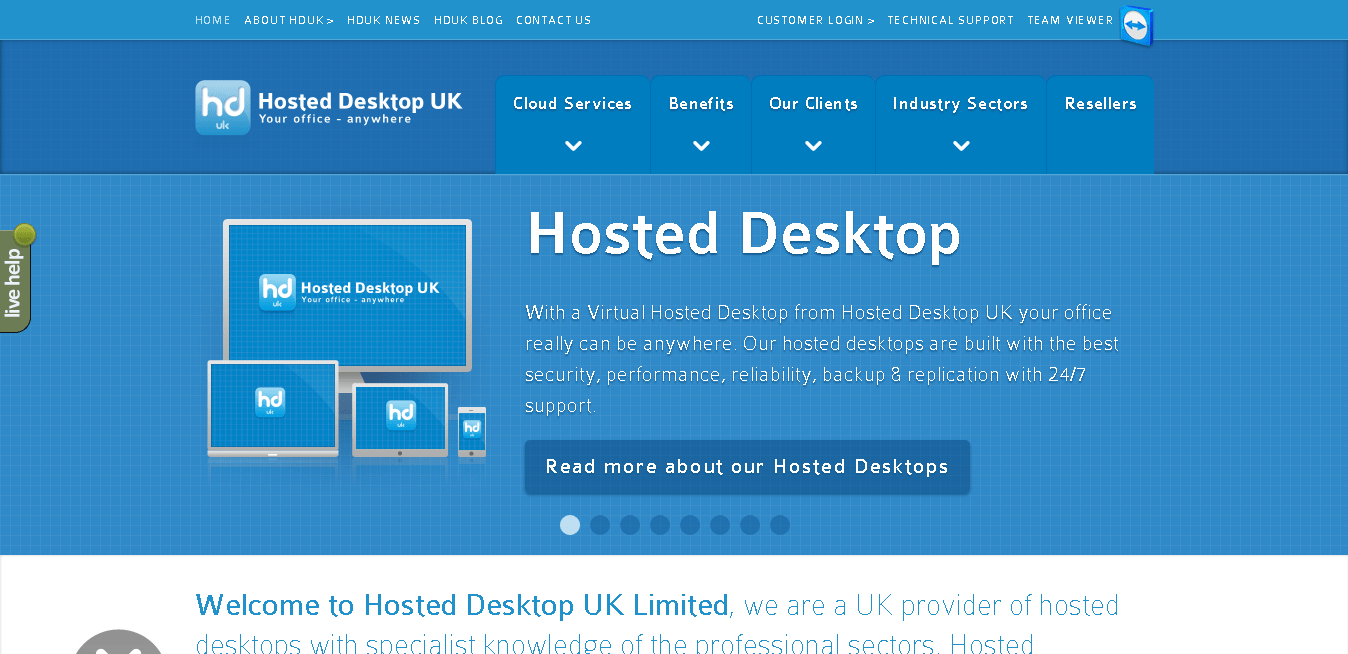 It was in May 2010 that Hosted Desktop UK Limited (or HDUK as the company calls itself) started its journey. When Adam Chetnik established this company, he already had ten years of industry experience under his belt. Today, the company has multiple offices in the country and data centers based in Ash (Kent) and Newbury (Berkshire).
To date, over 10,000 users have put their trust in HDUK's hosted services, and the company has more than 5,000 active hosted desktop users. HDUK's website and services are available in English.
Features and Ease of Use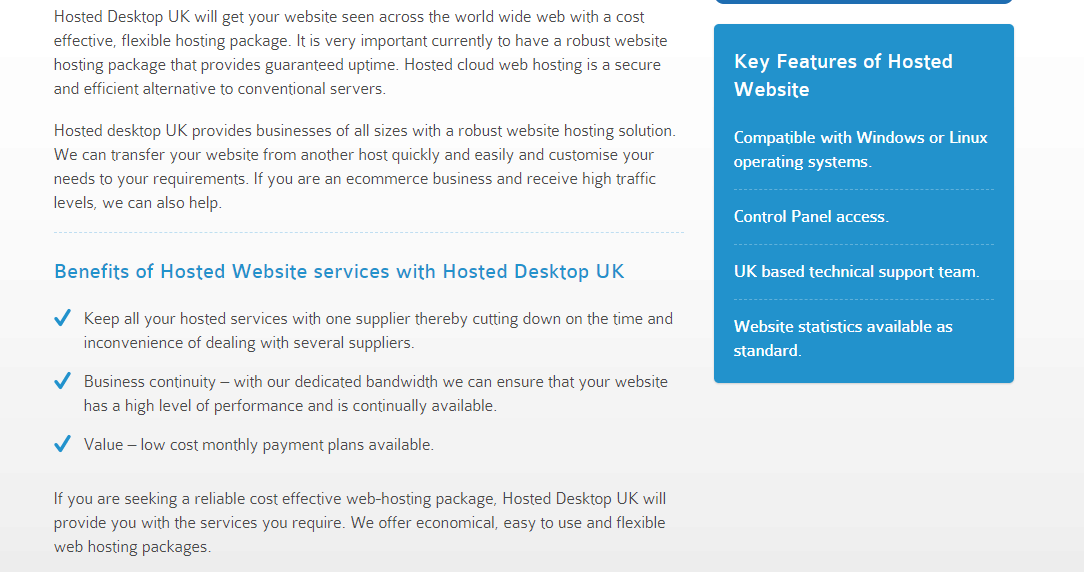 Hosted Desktop UK Limited offers economical, flexible, and user-friendly web hosting packages. However, since HDUK specializes in hosted desktop solutions, the company has enlisted a third party to offer website hosting services — which could be a problem.
Plus, HDUK's website doesn't give any details about its web hosting plans, except for mentioning that the entry-level package is compatible with both the Linux and Windows OS, provides control panel access, and offers website statistics. You'll have to get in touch with the company to get customized packages for your needs.
One of the main advantages of Hosted Desktop UK Limited is that the company owns its servers and associated equipment and isn't a reseller of another company's hosting services. This allows it to offer dedicated virtual servers hosted in its ISO 27001-certified data centers.
You can install unlimited applications on your account. On top of that, HDUK provides a 99.9% availability guarantee backed up by a refund of service credits in the event that this standard of service isn't met.
A unique feature of HDUK is its emphasis on data security. The company's data centers are accredited and certified PCI DSS compliant and ISO 27001 security standards. Additionally, the company uses two-factor authentication to provide your remote and local logins with an extra layer of security.
Another unique aspect of HDUK is its reliability features that include RAID disk arrays, hot spare disks (preparatory disk drives that stay on active standby, ready to be used in case a disk drive fails), redundant firewalls and switches, network teaming, multiple site replications, and multiple server clusters.
Pricing and Support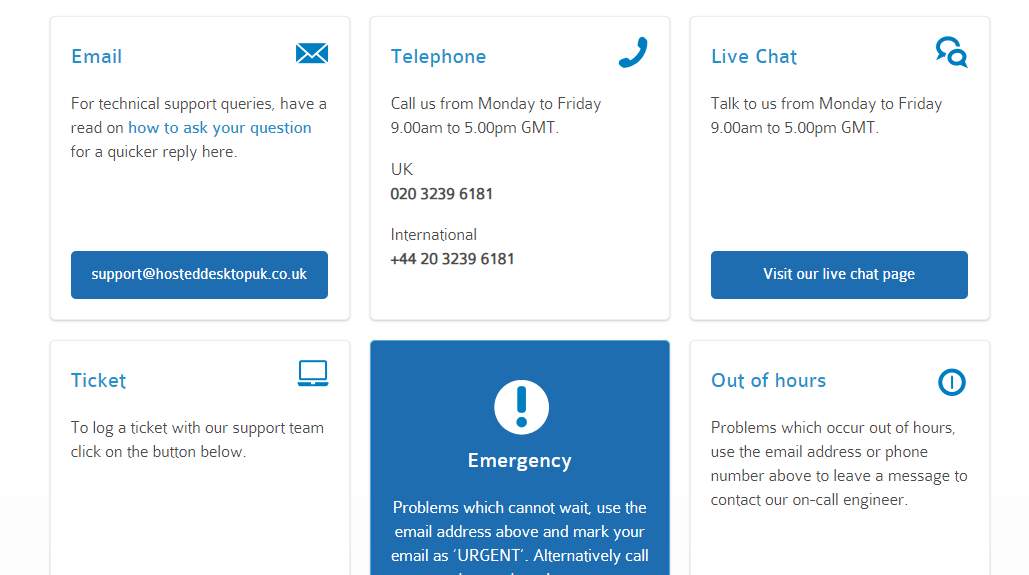 HDUK's entry-level web hosting plan is priced competitively in GBP. Note, however, that other than mentioning its low-cost monthly payment plans, no other information on billing cycles or payment options is available at HDUK's website. There's also no easy way to purchase a website hosting plan, so it seems you'll have to contact them to make a purchase — which is troublesome to say the least.
The company's VPS plans are also priced competitively in GBP and are available in three-month rolling contracts. Additionally, HDUK also offers a free, no-obligation demo server where you can test its services, but the length of this free trial isn't mentioned.
You can reach HDUK's customer support via phone and live chat (Mon-Fri: 9 am to 5 pm GMT), email, a ticket system, and an online contact form. However, the company's live chat team wasn't available when I tried and my exploratory email wasn't answered, perhaps because I wasn't eligible for their 24/7 support (which is available only to existing customers). The company also offers remote support via TeamViewer.
HDUK includes a brief FAQ section on its Support page, along with a Help section that offers more FAQs, guides, webinars, and video tutorials. Additionally, they have a knowledge base and an informative blog, which serve as valuable self-help resources. The company also maintains a System Status page where you can check the server uptime and find information about any network or other issues.