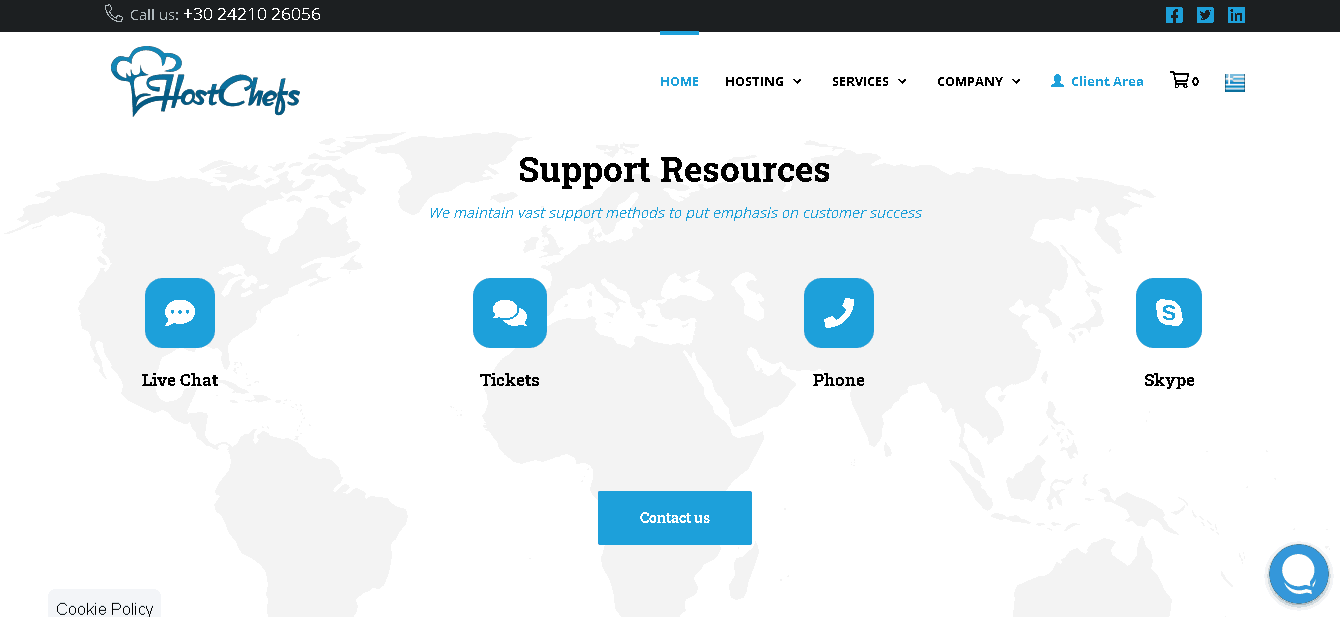 According to its Facebook page, HostChefs was founded on February 1st, 2012. The company has served over 371 customers over the years with over one billion hits. HostChefs offers web hosting, dedicated hosting, reseller hosting, domain names, and radio hosting.
Also, it provides the following services: web design, web development, WordPress maintenance, graphic design, SEO, and social media management. The website is in English and Greek.
Features and Ease of Use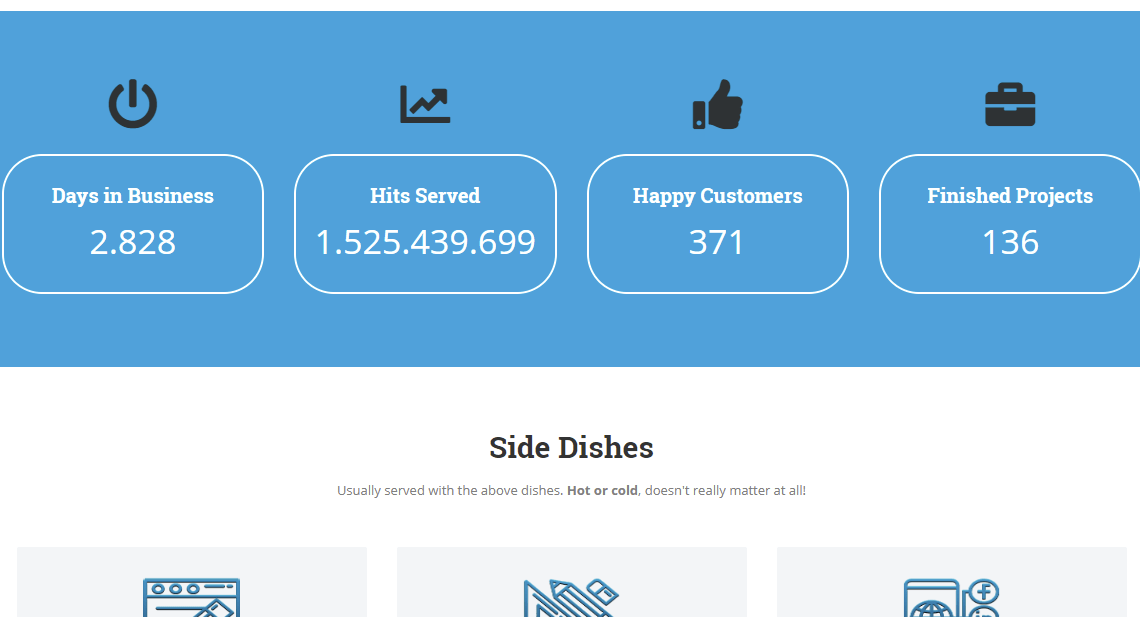 Starting with its shared hosting plans, it offers a couple of plans with the following features:
99.99% uptime guarantee
Free SSL certificates
Free domain
Unlimited add-on domains on all but the base plan
10,000MB or unlimited bandwidth
2,000 MB or unlimited disk space
Many people looking for shared hosting tend to pay more attention to the disk space and bandwidth forgetting that those are not the only parameters that affect how well your resource allocations will work for you. Beyond the space and traffic, you need to look at the CPU and RAM, as well. HostChefs provides sufficient CPU and RAM for shared hosting with 256MB RAM and 3 GHz CPU utilization on the base plan and it only goes up from there the higher the plan you select.
One risk of being on a shared hosting plan is that if someone else exceeds their allocated resources, it will affect you if you're on the same server except if there's CloudLinux or some other service to stop that. Here, HostChefs temporarily places websites that exceed their resources in isolated systems to protect your website from being affected by their overuse. Plus, if the overuse is from you, it also helps you not be blocked or your website unavailable because you exceeded your supposed limit.
One feature that is really great to have is automatic backup. Not everyone remembers to create backups for themselves. Backups are essentials, but with this provider, you'll only get it for a fee, albeit a cheap one. The paid backup option provides daily and monthly backups.
HostChefs provides the cPanel management tool to shared hosting customers for the management of accounts. As a result, both beginners and experienced users can make use of its services. Furthermore, it comes with Softaculous, an auto-installer. The tool supports over 350 applications, including WordPress, Joomla!, and Drupal. In just a few clicks, you'll have your preferred application set up on your domain.
This company is one of the many that provides protection against Distributed Denial of Service (DDoS) attacks. Plus, it provides free SSL certificates to safeguard sensitive data provided on your website.
Pricing and Support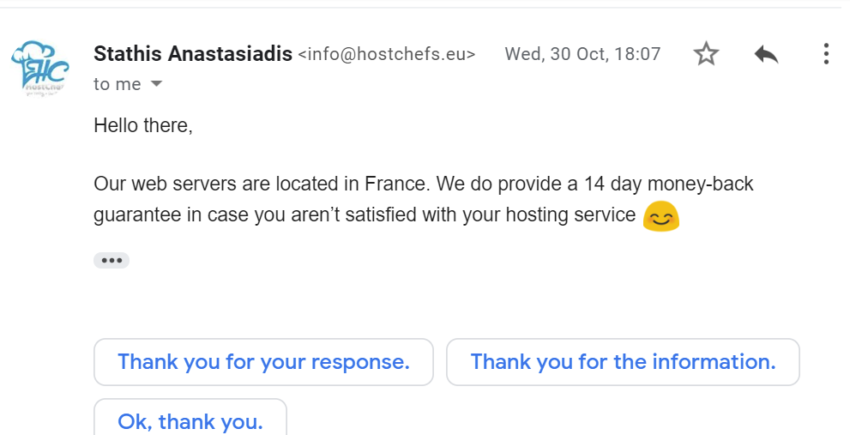 HostChefs offers affordable prices on its shared hosting plans, but be aware that its advertised prices only apply to 36-month hosting duration. If you're paying for one month, three months, six months, one year, or two years, you'll be paying a higher fee.
The company offers a complimentary domain, although it's not included in all plans. If you're subscribed to the base plan, a free domain is not included; however, this feature is available with other plans. Additionally, the benefit of a free domain is applicable only when opting for a payment term of one year or more.
If you want to own your own dedicated resources or you're looking to provide radio/online broadcasting, HostChefs has plans for these at a higher fee than shared hosting, as would be expected. For all services, you can pay with PayPal, bank transfer, or Bitcoin.
HostChefs has a live chat widget but each time I tried it, it acted more like a contact form than a live chat. Aside from that, there's a phone number and email address. When I emailed them, I got a response soon after.