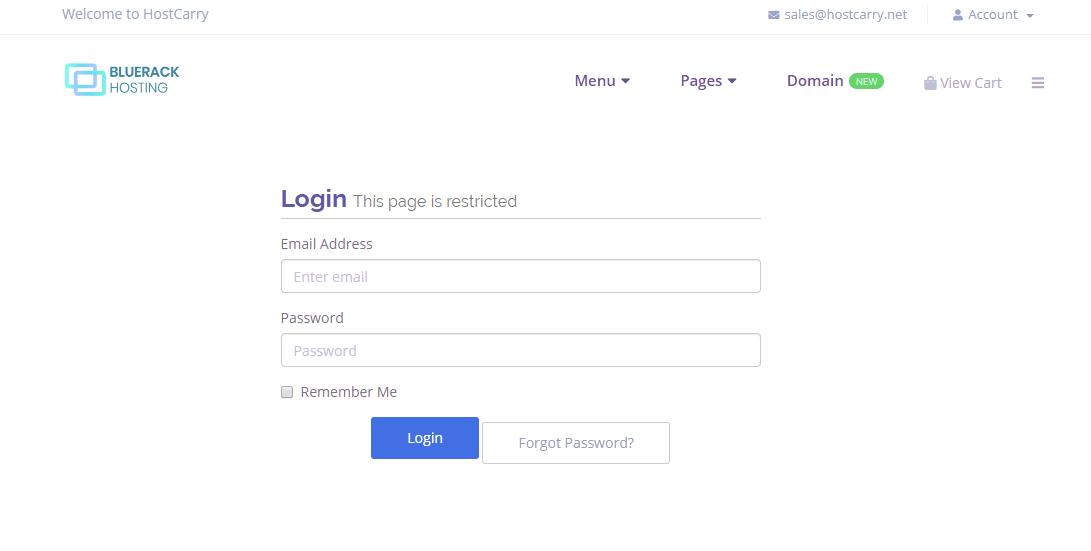 Founded in 2017, HostCarry is a web hosting provider that's based in Woodland Park, Colorado, the United States. It offers shared hosting, reseller hosting, Virtual Private Servers (VPS), and OVZ VPS pools. Its website is available in English and its servers are located in Nuremberg, Germany
Features and Ease of Use
HostCarry offers four shared hosting plans with storage and bandwidth that can take small to medium-sized websites. These are the features that customers enjoy:
One, three, ten, or unlimited domains
Anywhere from 2GB to 50GB SSD
Up to unlimited bandwidth
Free SSL certificate
HostCarry offers Solid State Disks (SSDs) to shared hosting customers. They have an access time of between 10 to 100 times better than HDDs and can execute multiple requests at once, and even for single requests are way faster as well.
The Reseller hosting comes with NVMe SSDs that are even faster than SSDs. However, the speed of SSDs and NVMe all depends on how many accounts are on your server. It wouldn't make much difference in performance if HostCarry packs hundreds of accounts on the server. On the plus side, it's nice to know that it uses premium hardware.
HostCarry provides a free dedicated IP address to those on the top shared hosting plan. Every other shared hosting customer shares an IP address with other customers.
When it comes to hosting, one thing is almost as important as performance, and that is user-friendliness. One factor here is the control panel that the company provides. If it's clunky and hard to use, it will make the hosting experience frustrating. Fortunately, HostCarry knows this and provides cPanel – one of the best in the industry.
Through the control panel, you can install applications and CMSes in one click. There's no website builder, though.
Pricing and Support
You get what you pay for with hosting. If you want to pay the lowest prices, you shouldn't expect the best performance. HostCarry offers very cheap shared hosting prices.
That's not to say that they are bad, but don't expect 100% top-notch performance at those prices, especially for features like SSD. Plus, it provides a free SSL certificate. It all looks too good to be true.
The only subscription period on offer for shared hosting is one year. VPS is better priced and offers monthly hosting billing periods.
If you're looking to migrate and are currently using cPanel, it will migrate you for free. It uses PayPal processor only, so you can pay with funds in your PayPal wallet or your credit/debit card.
There's no knowledge base or live chat. Customer support is available through phone, ticketing system, and email. I sent an email, but didn't get a response, even though I waited for more than a week.