Founded in 2003 and based in Bucharest, Romania, Host Expert provides virtual dedicated server (VDS) and dedicated server hosting, as well as Veeam cloud backup and add-on software solutions.
Its data center in Ploiesti, Romania is monitored on a 24/7 basis, and the website is in Romanian and English.
Features and Ease of Use
Host Expert offers virtual dedicated server and dedicated server hosting plans. VDS hosting standard features include:
Stable 99.9% uptime rating
CentOS
Standard SLA
Veeam cloud backup available
24/7 customer support
The VDS plans come in Personal, Business, and Infrastructure categories. Within the Personal category, the entry-level Basic VDS plan features two cores vCPU, 80GB disk space, 2GB RAM, and one IP address. Moving to the Business category, the Basic plan includes two vCPU cores, 20GB disk space, 2GB RAM, and one IPv4 address.
The Infrastructure category features two plans, the cheaper of which features four cores vCPU, 32GB disk space, 4GB RAM, and one IPv4 address.
Host Expert offers a few web apps available as monthly subscriptions. These include Cloud CRM, Cloud eParc Auto, Cloud ALOP, and Cloud ERP. Veeam backup can also be purchased as an extra monthly subscription. This virtual machine backup is available in these data allowances: 50GB, 100GB, 200GB, 300GB, 400GB, 500GB, 1TB, 2TB, 3TB, 4TB, and 5TB.
Host Expert uses a Data center in Ploiesti, Romania which provides redundant, high-speed internet connectivity and a guaranteed 99.9% uptime. The hardware used is Intel-based HP servers. Hard drives are Seagate 4TB SATA or Intel Enterprise SSD drives. The data facility features 24 hour monitoring as well as redundant environmental controls.
Pricing and Support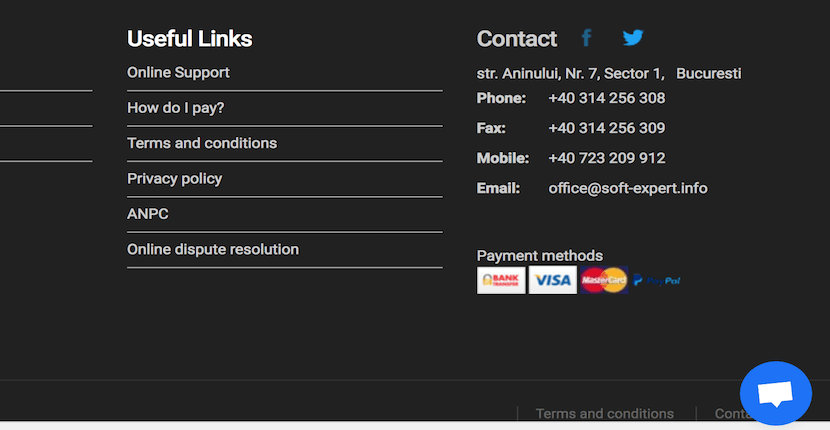 Pricing for Host Expert's VDS hosting is relatively affordable, starting around the price of a fast food meal per month for the entry-level Personal Basic plan. For this price, users get two virtual CPUs and 80GB disk space. For two cores and that amount of storage, this price is well below average. A quick search reveals many top VDS/VPS hosts charging anywhere from 50%-200% more for similar plans.
Compared to other Romanian VDS hosting providers, Host Expert falls on the lower end, with the majority of hosts charging more than 50% higher prices.
Dedicated server prices here are also very cheap compared to international hosting companies. Host Expert's dedicated options start around 50%-66% less than top competitors from Europe or North America. Despite this, it still features professional Intel Xeon-based hardware.
VDS plans feature discounts depending on the length of plan selected. Semi-annual plans include a 10% discount and there is a 20% discount for annual plans.
Customer support is available 24 hours a day. Support can be reached via telephone, live chat, and email ticketing. I attempted to reach sales support via email but did not get a response within the couple days leading up to this review.