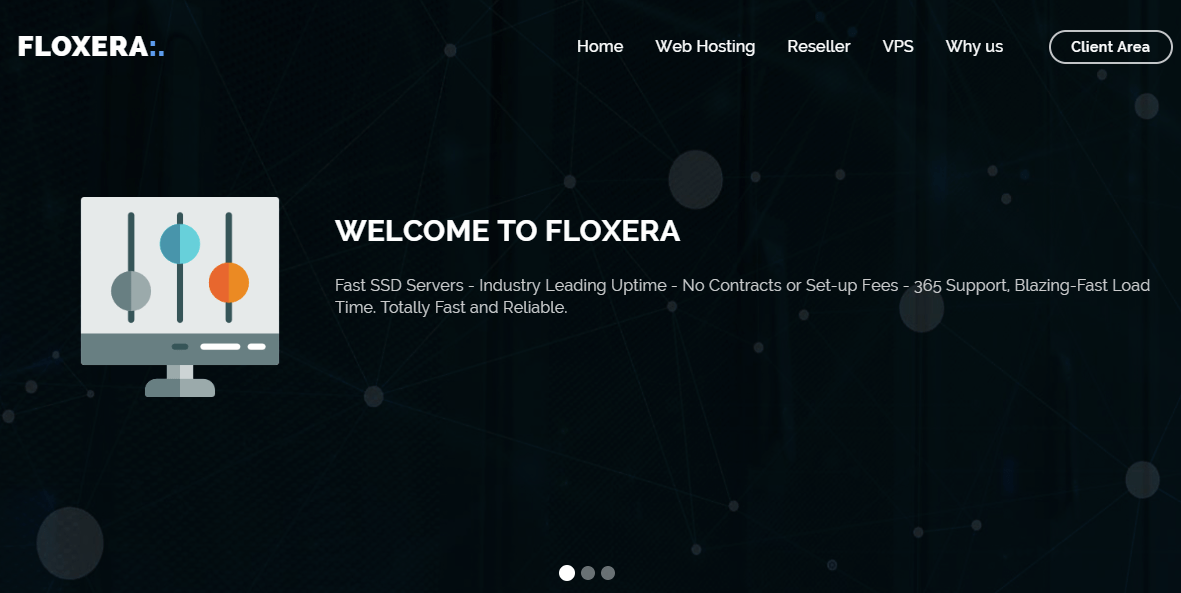 FloXera is a web hosting company with its main office in Alentejo, Portugal. With industry experience since 1997, it has amassed a lot of knowledge on serving customers right.
Its own data center is located in Covilhã, Portugal and some of its servers are housed in other facilities in Germany, France, the Netherlands, and the United States. Its website is available in English only.
Features and Ease of Use
FloXera offers three shared hosting plans. It also provides Virtual Private Servers (VPS), and reseller hosting. The shared hosting plans are powerful and can handle a few resource-intensive websites.
Shared hosting customers get to enjoy and use the following:
99.9% Uptime
Automatic backups
Let's Encrypt SSL
Free domain (forever) on annual purchase
Unlimited Addon Domains
6GB, 10GB, or 20GB SSD
The shared servers have been tuned for great performance with multiple layers of caching to increase the speed of delivering your website content to visitors.
It uses LiteSpeed Web Servers, a high-performance Apache replacement that loads static content 5x and 67% faster than Apache and Nginx respectively. It also loads web applications fast and has been tested to produce 40X better PHP performance. Aside from performance, it also has some security features like DDoS protection.
FloXera enhances that anti-DDoS feature with its own measures to help mitigate unwanted traffic spikes.
Also, it uses the CloudLinux operating system to isolate server resources. With that, customers are put in their own server apartment/cages to ensure that they can use their resources to the fullest without FloXera overselling one server or a user on the server overusing their resources and affecting what other users have access to.
FloXera provides Softaculous to customers to ease the process of installing most of the popular web applications and E-commerce platforms such as WordPress, Magento, PrestaShop, and Joomla!.
Experienced customers can configure their websites with PHP, Python, and Perl. This company also supports MariaDB, PHPMyAdmin, Ruby on Rails, and a host of other programming tools.
Pricing and Support
FloXera's shared hosting plans are reasonably priced. They are affordable for the premium tool that this web host provides with its shared packages. Its use of CloudLinux, RAID protected SSD, LiteSpeed Web Server, etc. make it more than worthwhile.
The subscription periods available are for one month and one year. You may choose to pay for a month at a time if you just want to test how the service works for you before committing to a longer duration. However, if you're willing to pay for a year at a time, you'll get two months of hosting discounted. Also, you'll get a free lifetime domain, meaning you'll never have to renew your domain name.
FloXera doesn't have any hidden contracts, and you can close your account at any time without any cancellation fees or penalties. If you cancel your account within 30 days after paying for hosting, you will get a full refund.
This company guarantees a maximum response time of six hours for support tickets, although in most cases, tickets are responded to in less than one hour. They ensure that any issues raised through support tickets will be resolved within 24 hours at most.
Support agents are available 24/7 and, in addition to tickets, you can reach them through email, live chat, and phone. The company also provides some tutorials in its knowledge base that you can use with regards to backups, cPanel, and email management.
I used the live chat to reach an agent who answered all of my questions.