FlexHost is an Austria-based web hosting company. It offers cloud servers, high-speed webspace, cloud cluster, server housing, and domain registration services to business enterprises. In addition to Austria, this vendor has a notable presence in Germany and Switzerland. Its website is only available in German.
Features and Ease of Use
Users who buy this vendor's hosting solutions will enjoy the following standard features:
Highly redundant 1GBit uplink connection

Email addresses with POP mailboxes

FTP, PHP/MySQL databases

Anti-Spam

Confixx graphical interface

Free support, including email support

Linux Apache web server
The FlexHost High-speed web space solution is designed for business websites that receive hundreds or thousands of page visits every day or online stores with thousands of product pages.
With a guaranteed uptime availability of 99.99%, this solution is quite ideal for Austrian online businesses that cannot afford downtime. Interestingly, while the vendor guarantees a 99.99% uptime, it has recorded an availability of 99.9992% in the previous one and a half decades.
FlexHost also offers to do special server configurations for its cloud hosting customers upon request. It has, in the last couple of years, invested heavily in redundant and advanced hosting protocols that make hardware crashes have virtually no effect on its clients' websites.
Its high-performance cloud server promises guaranteed resource allocation to your website and easy scaling as your business demands grow. Users get to choose their preferred operating system from a number of operating systems available, including CentOS, OpenSUSE, and Debian. Customers who prefer Ubuntu can make that request and the vendor will provide it to them.
While FlexHost seems to have some backup solutions, a link provided on its website opened a webpage that does not appear to have any information related to backups.
Pricing and Support
FlexHost hosting solutions are a little more expensive than you would expect for the features included. The prices are listed in euros. The vendor has an inflexible billing cycle of one year and its plans include a setup fee.
FlexHost does not appear to offer a money-back guarantee or any other refund policy.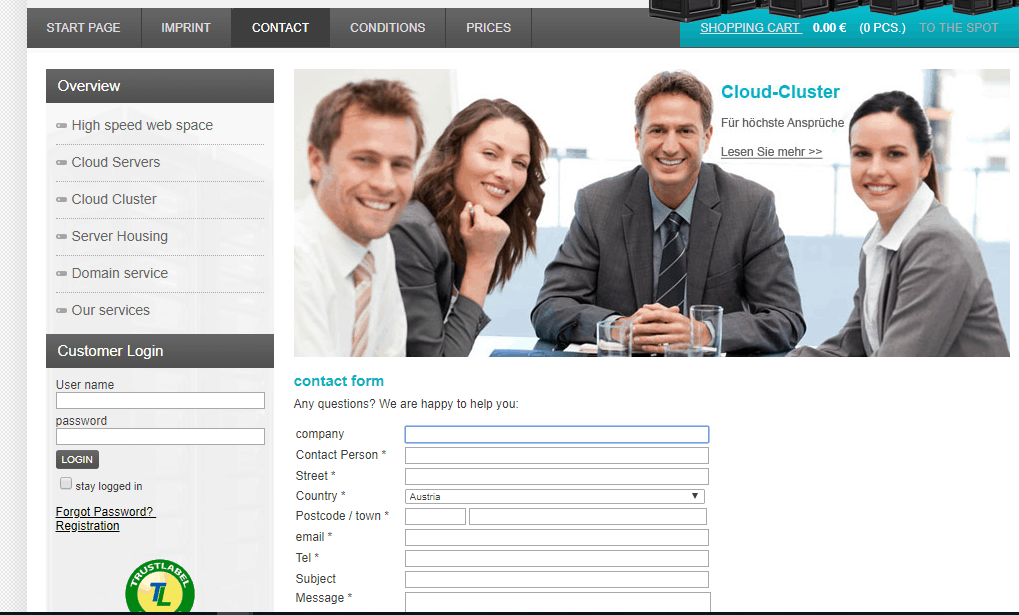 You can contact FlexHost via its support phone number, by opening a ticket, or by sending a message to its support team via the contact form on its website.
Unfortunately, I did not find a knowledge base on this vendor's website.