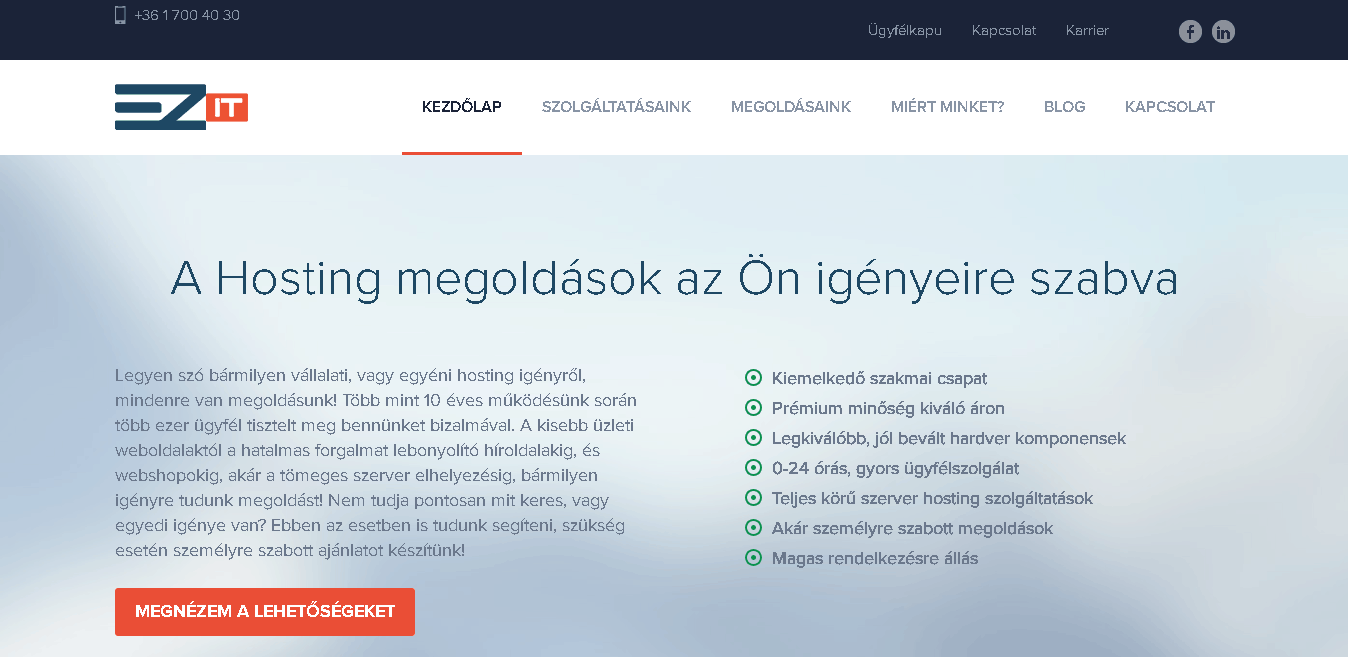 Founded in 1996, EZIT is a veteran in the website hosting world. They are a Hungarian-based company that owns and operate over 500 servers. They have a team of industry experts working 24/7 to provide top quality website hosting for their customers. Their website and support are in Hungarian only.
Features and Ease of Use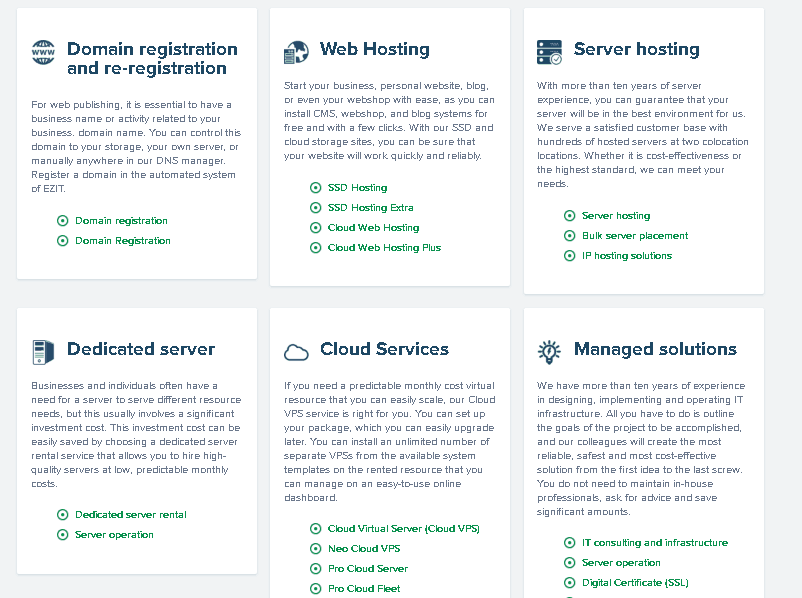 EZIT offers a comprehensive series of website hosting packages. They offer shared website hosting, dedicated server rental, cloud virtual private servers, domain registration, and SSL certificates, as well as many auxiliary services such as IT consulting, marketing services, and webmaster services.
In terms of their shared hosting packages, their plans enjoy the following core features:
99.9% availability backed with service level agreement (SLA)
Daily, weekly, and monthly automatic backups
Domain registration available
Unlimited add-on domains
Free Let's Encrypt SSL certificates
From 1GB to 333GB storage space
Up to 30,000 website visitors per month
EZIT has a really easy to use website. Although they sell a huge number of packages tailored to all sorts of budgets and business sizes, they manage to convey their services very concisely. Instead of using any misleading "unlimited" terminology, they clearly detail the inclusions. For example, their base package includes 1GB SSD storage, a free SSL certificate, unlimited domains, and up to 30,000 monthly visitors. They also have a clearly outlined uptime SLA with a credible uptime of 99.9%.
They own and operate two server rooms, which house over 500 servers inside a larger data center located in Hungary. They use 100% SSD storage for faster disk read times with far smaller risk of breakage, as well as RAID 1 and RAID 10 redundant data storage. They also have uninterruptible power supplies and premium servers brands including Dell PowerEdge and Supermicro.
For advanced users, they offer support for PHP versions 4.4 through 7.1, which is much faster than a lot of companies who only offer PHP version 5, as well as SQLite 3 database, unlimited databases, and built-in phpMyAdmin.
Pricing and Support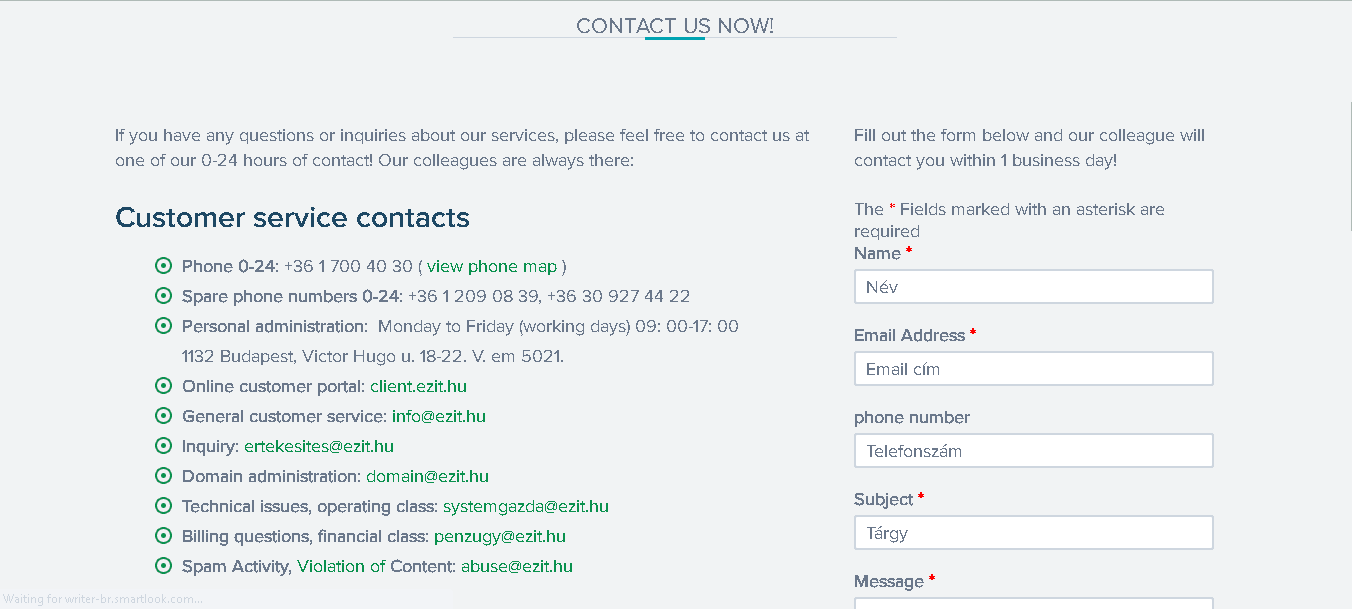 The pricing page is quite hard to understand as they switch between currencies on the checkout page. However, the prices are quite good once you've figured them out. They offer their prices in one, six, twelve, twenty-four, and thirty-six month terms. The prices do decrease quite significantly if you purchase a longer term. A couple of considerations, VAT and domain registration are charged on top, whilst SSL certificates are included in the price.
They have 24-hour customer service which is available via telephone, email, and live chat, although the live chat button is quite hard to find on their website! They provide a detailed knowledge base on their website, which can be a bit hard to find but is incredibly useful once you locate it. Their customer service team is entirely Hungarian, and they are extremely helpful and knowledgeable.