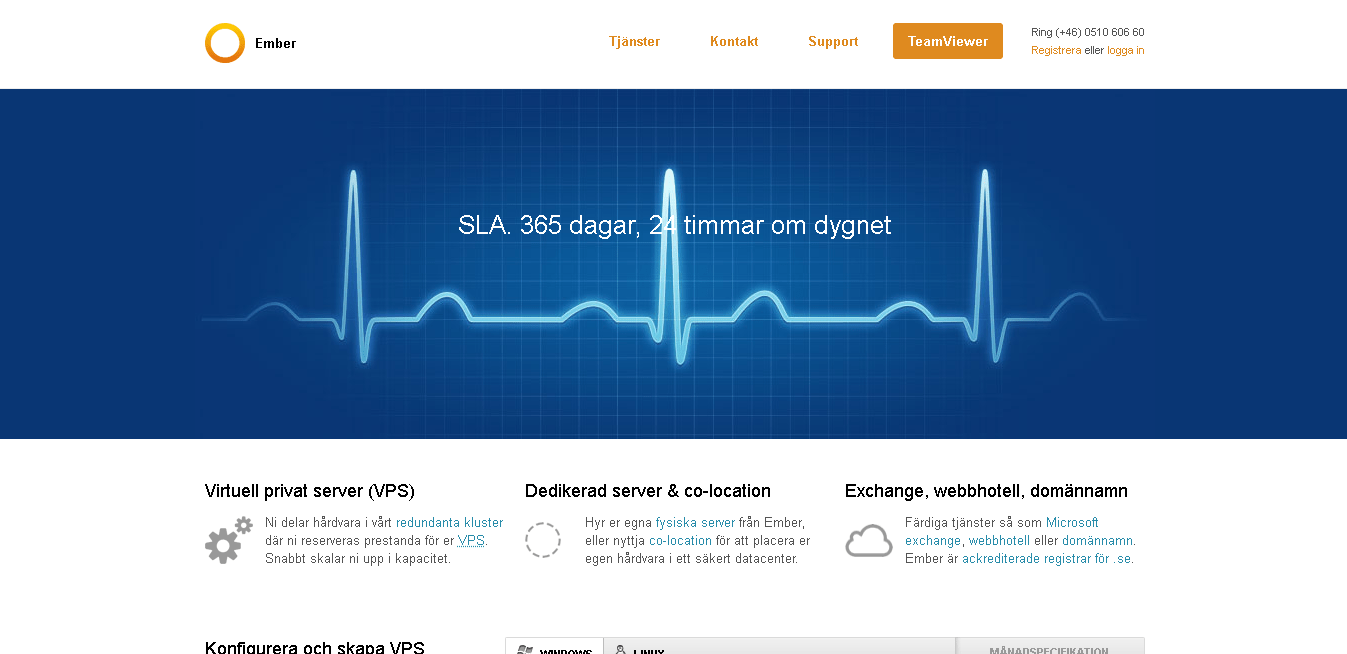 With its focus on having uninterrupted operations, Ember aims to empower its clients with the right tools to help them make their businesses better. This Swedish solutions provider strives to develop good trust with its clients by providing personalized services. It offers web hosting services, VPS, dedicated servers, colocation services, domain registration, and more.
Ember's website supports Swedish, but its client area supports twenty-three additional languages.
Features and Ease of Use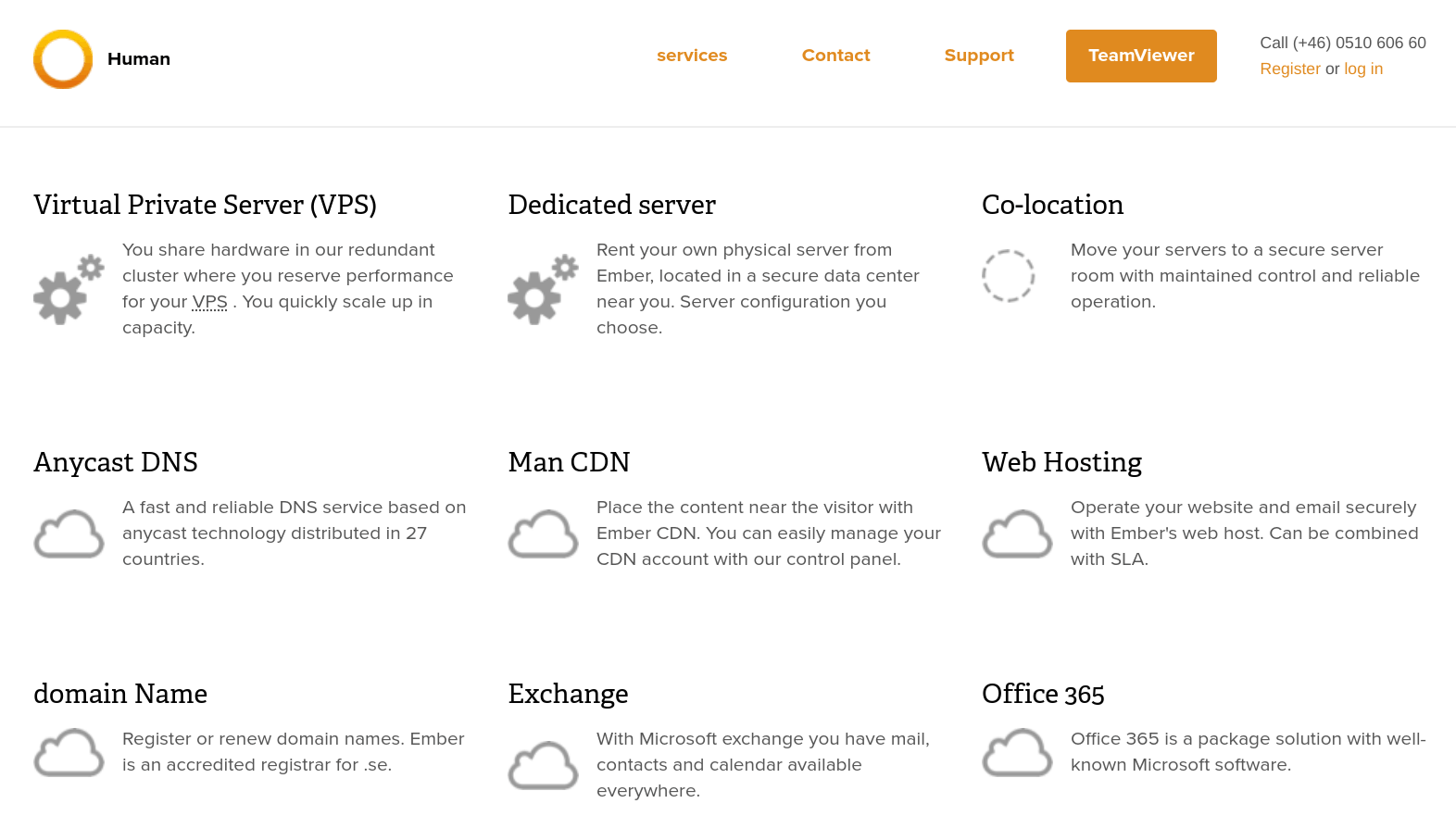 Ember offers three hosting packages. The first two (W10 and W50) are fixed, whereas the final one (Wx) can be customized. You get the same resources whether you choose Linux or Windows as your operating system, and both of the predefined hosting plans provide you with:
99.3% uptime guarantee
10 GB to 50 GB disk space
100 GB to 600 GB bandwidth
MySQL
Webmail
Daily backups
The content delivery network (CDN) provides not only improved page loading speeds but also enhanced protection against some kinds of cyberattacks. You also benefit from Anycast DNS (for resilience) and SpamAssassin (for email spam filtering). Ember invites you to supplement your hosting package with a Microsoft Exchange 2010 account.
Besides shared hosting, Ember offers several VPS packages, dedicated servers, and colocation packages.
Pricing and Support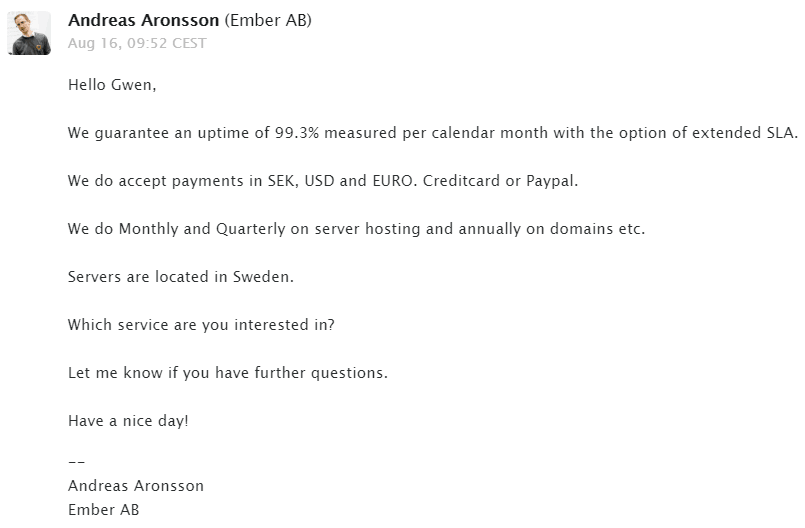 Ember's hosting packages are pricey (at around four or five times the average market price). They can be paid for in Swedish krona, U.S. dollars or euros on a monthly, quarterly, semi-annual, or annual basis via PayPal or credit cards. VPS packages can be paid for with Danish krone. There is no money-back guarantee and no trial period as far as I know, which shouldn't be a problem if you sign up monthly.
Ember offers a 24/7 support SLA, and you can contact the customer support team by telephone or email. I received a reply within a couple of hours.
You can receive remote support through TeamViewer, which is good, but unfortunately, there is no knowledge base, which is not so good.