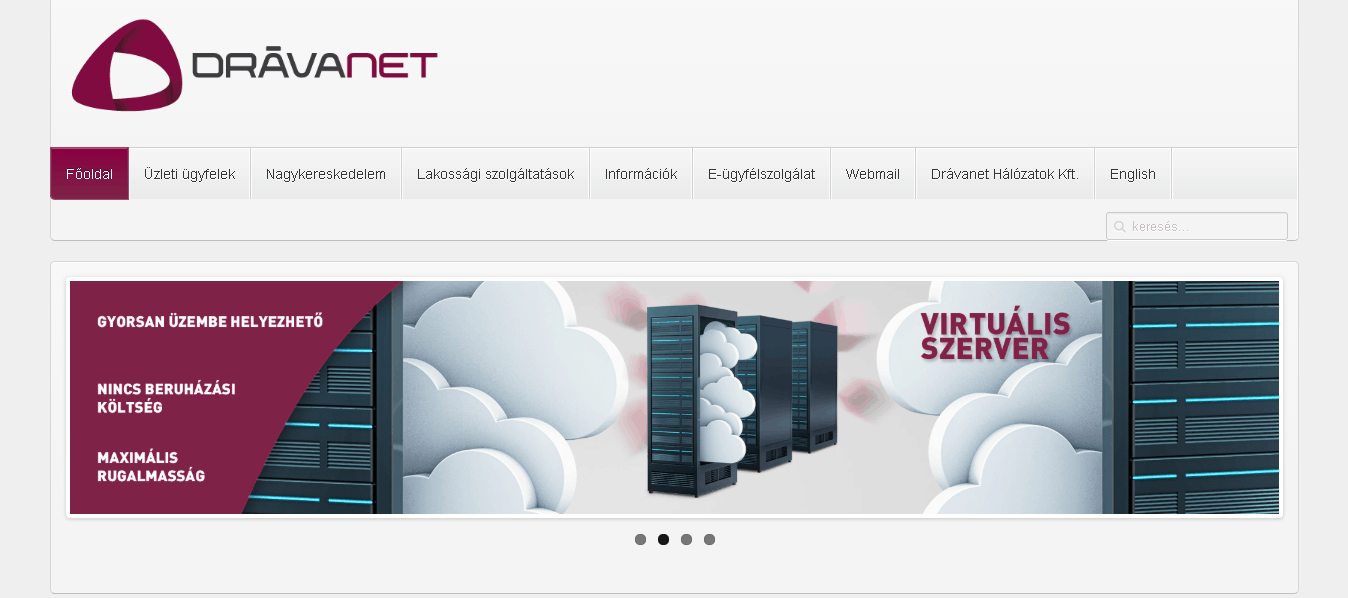 Drávanet Zrt's legal predecessor, Drávanet Internet Service Ltd., was established in September 1996. Drávanet Zrt itself was founded in the year 2000.
In the almost 20 years since its inception, Drávanet has experienced rapid growth and expansion. Its first milestone was becoming Southern Transdanubia's largest ISP, and by 2011 it had become the largest Hungarian-owned alternative internet service provider (with 20,000 customers).
Today, this 100% Hungarian-owned company offers a wide range of servers, hosting, and telecommunications services. Although its Hungarian website has a button labeled "English", this leads only to a single page in the English language.
Features and Ease of Use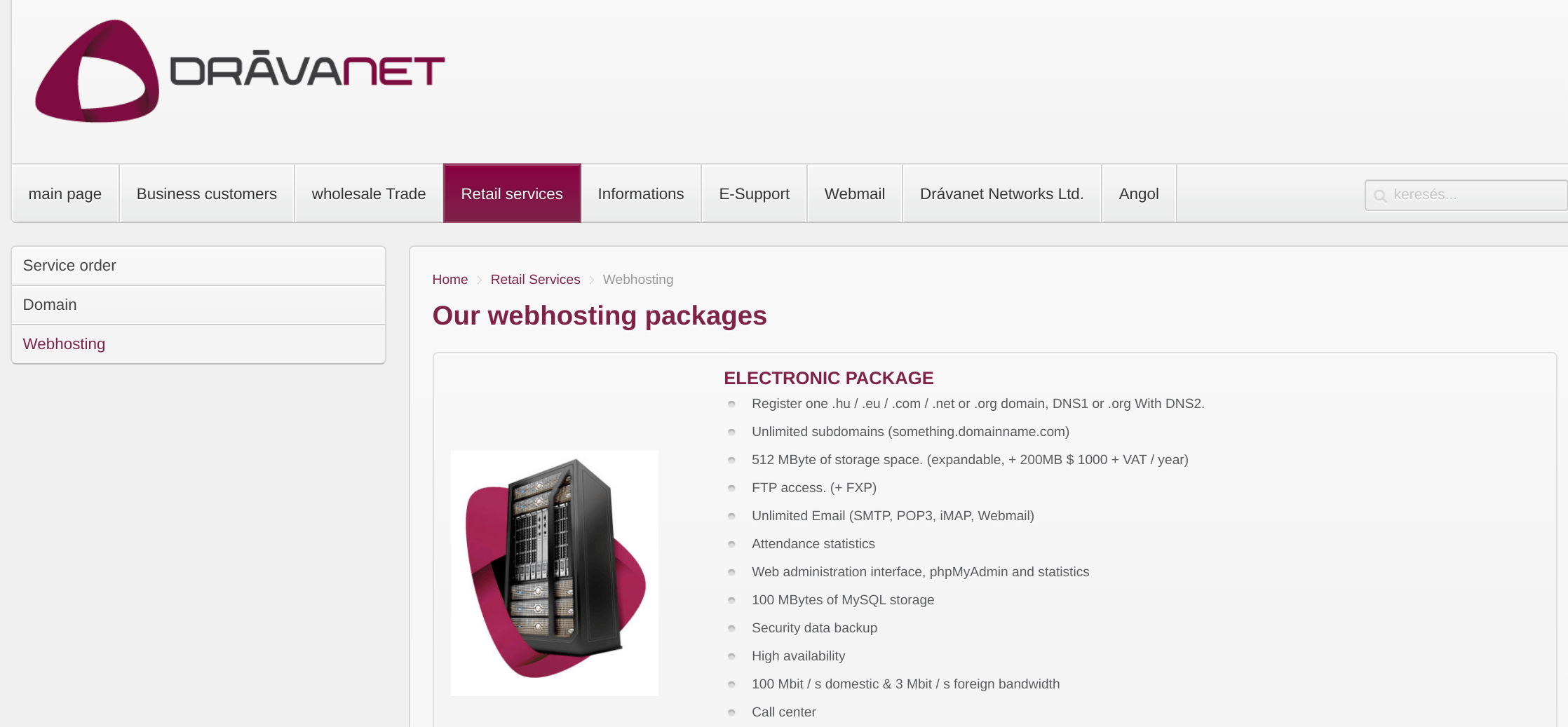 Since Drávanet focuses primarily on serving the telecommunications and internet markets, its website doesn't give much detail about its hosting plans. It offers three shared hosting plans, two server hosting (colocation) plans, and two VPS plans. The web hosting plans provide you with:
High availability
Registration of one .eu/.hu/.com/.org/.net domain
Web administration interface
512 MB to 1 GB of storage space (expandable by 200 MB at an additional cost)
100 Mbps (domestic) and 3 Mbps (foreign bandwidth)
Unlimited subdomains
Unlimited email (POP3, SMTP, IMAP, Webmail)
100 MB to 500 MB of MySQL storage and phpMyAdmin
Visitor statistics
Data backups
The hosting plans provide FTP and FXP access for transferring files to your webspace. They also provide web statistics to give you useful insights into your visitors.
Besides hosting plans, the company also provides colocation services and VPS plans. Colocation comes with redundant power plus high-speed domestic and international internet access. Since we don't have data traffic limits for colocation or VPS plans, you can easily exchange large files without worrying about exhausting your limit.
Pricing and Support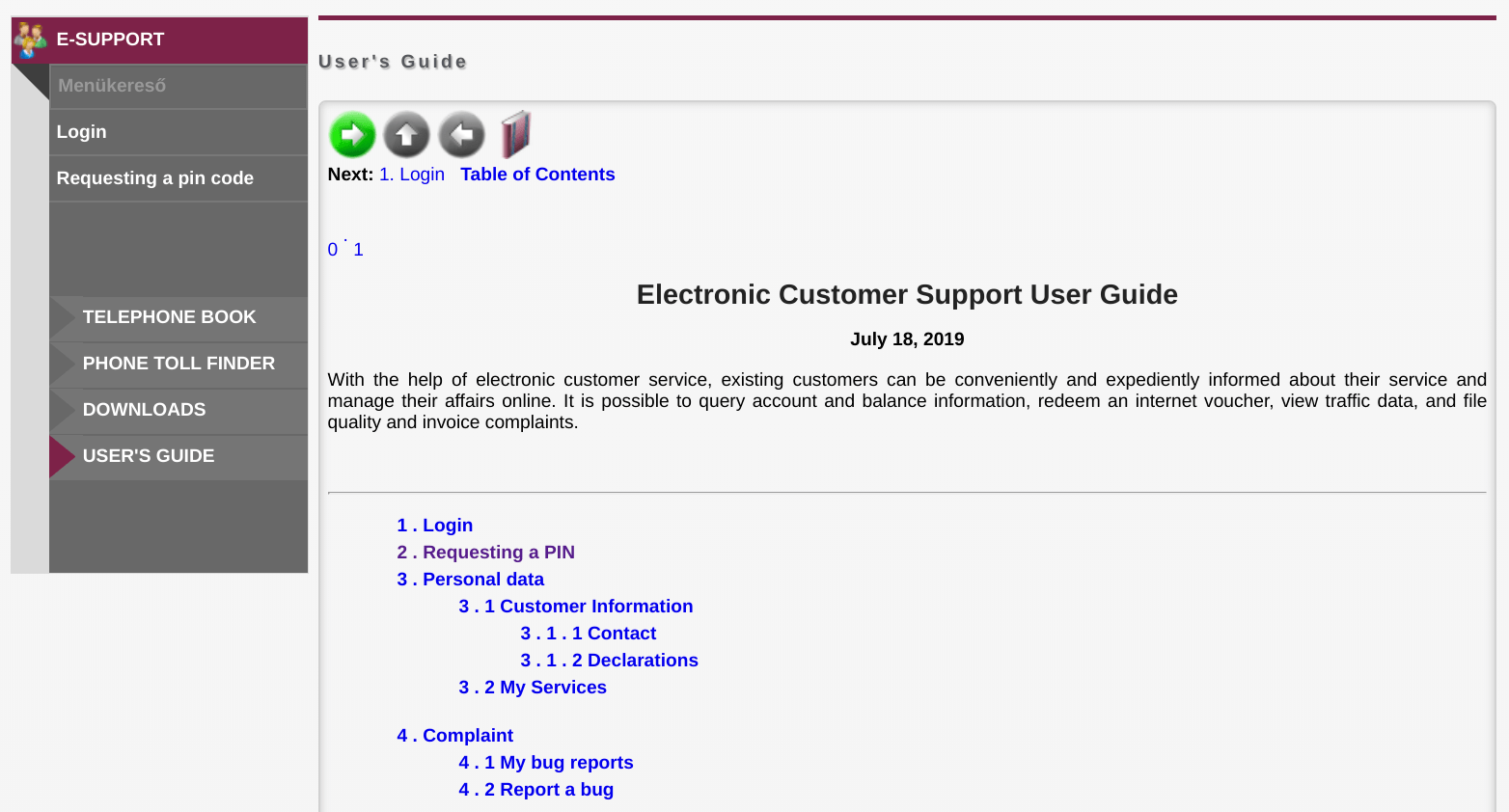 At almost eight to ten times the industry average, Drávanet's hosting plans are extremely pricey, and there is no money-back guarantee as far as I can see.  You can pay for hosting annually in Hungarian forints, but you have to call or email the company to place an order.
Contact Drávanet by telephone, email, fax, or by logging in to the website, but note that my exploratory email received no reply. Drávanet's E-Support section includes a "customer support" user guide which doesn't cover hosting issues.