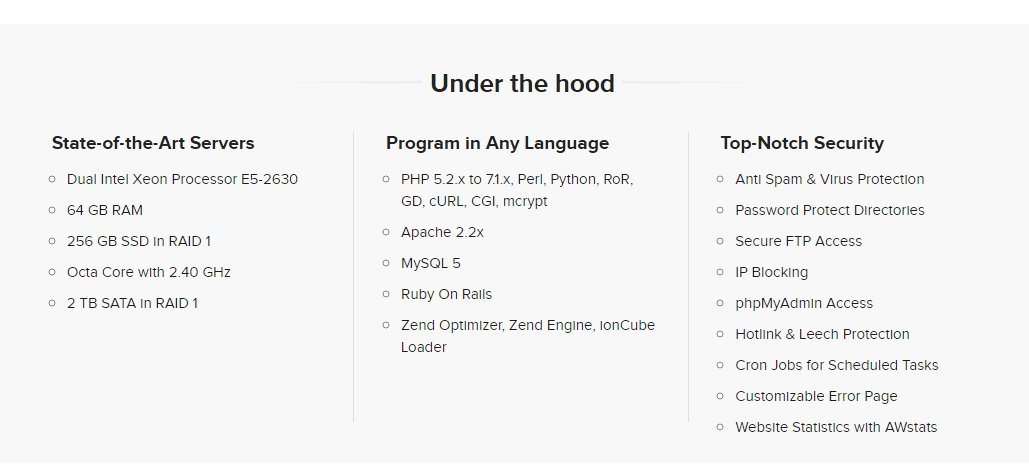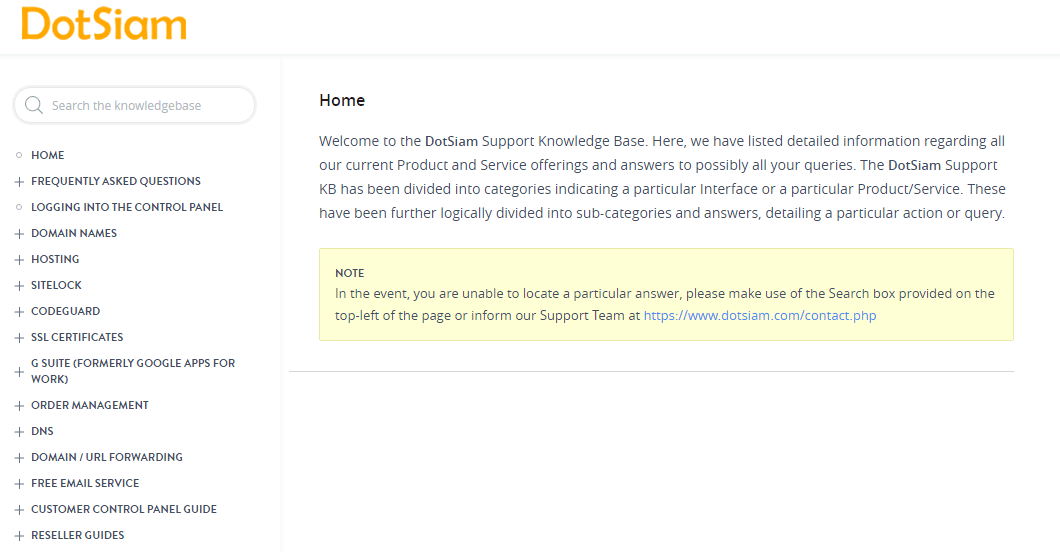 Dot Siam is an internet service provider based in Thailand. Based on its websites' copyright, the hosting company seems to have been established in 2004. Its product offerings include shared web hosting solutions, cloud hosting, SSL certificates, domain name registration, and CodeGuard backup solutions. The Dot Siam website is only available in Thai.
Features and Ease of Use
Dot Siam web hosting services come with the following standard features:
Unlimited email hosting

Supports PHP 5.2 to 7.1, Perl, Python

MySQL 5 databases

Ruby on Rails

Zend Optimizer, Zend Engine, ionCube Loader

phpMyAdmin access

Secure FTP access

IP blocking

Cron jobs for scheduled tasks
Dot Siam uses a cloud-based hosting infrastructure housed in a data center located in the United States. That said, as a Thailand-based company, I found it interesting that the hosting company does not have a data center in Thailand. 
The hosting company, however, has equipped its data center with top-of-the-line hardware with automatic failover, which automatically switches data handling to a standby system in the event of a catastrophic system failure.
All of its servers are protected by Clam AntiVirus and include Varnish caching, a web application accelerator designed for content-heavy dynamic web sites. It helps increase user's website speed (with a delivery factor of 300-1000x) and optimize server resources.
The hosting provider uses Ceph storage systems, which gives a 3N level of redundancy providing users with next-level performance and reliability. Ceph replicates data and makes it fault-tolerant, requiring no specific hardware support.
This vendor's shared hosting solutions are offered according to the platforms they are hosted on. Linux shared hosting solutions are run on Linux servers, come with cPanel control panel, and support website applications such as PHP and Apache web servers.
With Windows hosting solutions, customers get the Plesk control panel to help them manage and run their Windows servers. The hosting solutions also support different website applications, including ASP and IIS.
While some solutions come with free weekly backup options, the vendor also offers Codeguard website backup solutions; but as add-on hosting packages. Users can choose their preferred backup plan from Basic to Professional, Premium, and Enterprise.
Pricing and Support
Dot Siam hosting prices are somewhat standard. Its hosting plans are also well equipped with advanced features that can match what it's asking for. That said, the plans are advertised with monthly payments but they are billed from one year to 10 years. Prices are listed in Thai baht.
At all account levels, Dot Siam has committed to an uptime guarantee of up to 99.9%. In addition, all hosting solutions offer a 100% risk-free, 30-day money-back guarantee.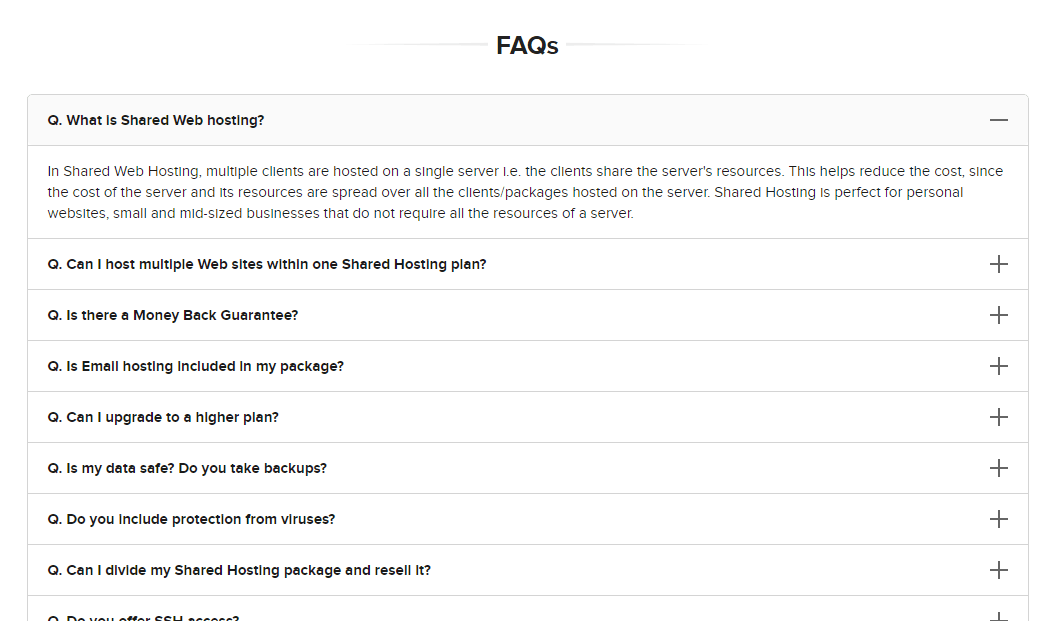 Dot Siam customer support is available via telephone, email, ticketing system, or through a contact form. Customers can also send them a message via live chat support.
I sent this vendor's support team a query via email and got a response in four hours.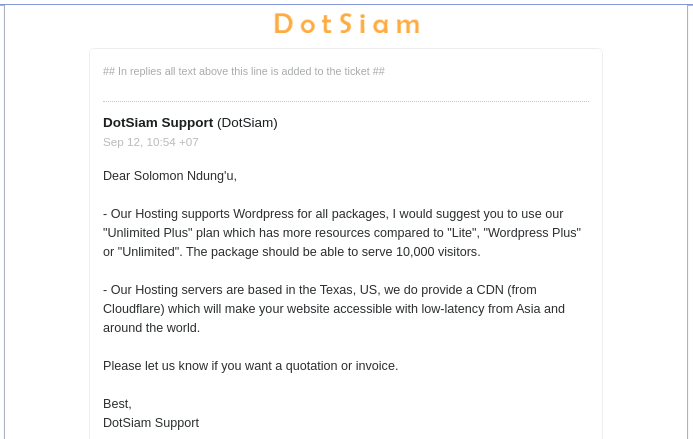 DIY customers can also find a lot of articles and tutorials in the vendor's knowledge base section to get some quick answers.