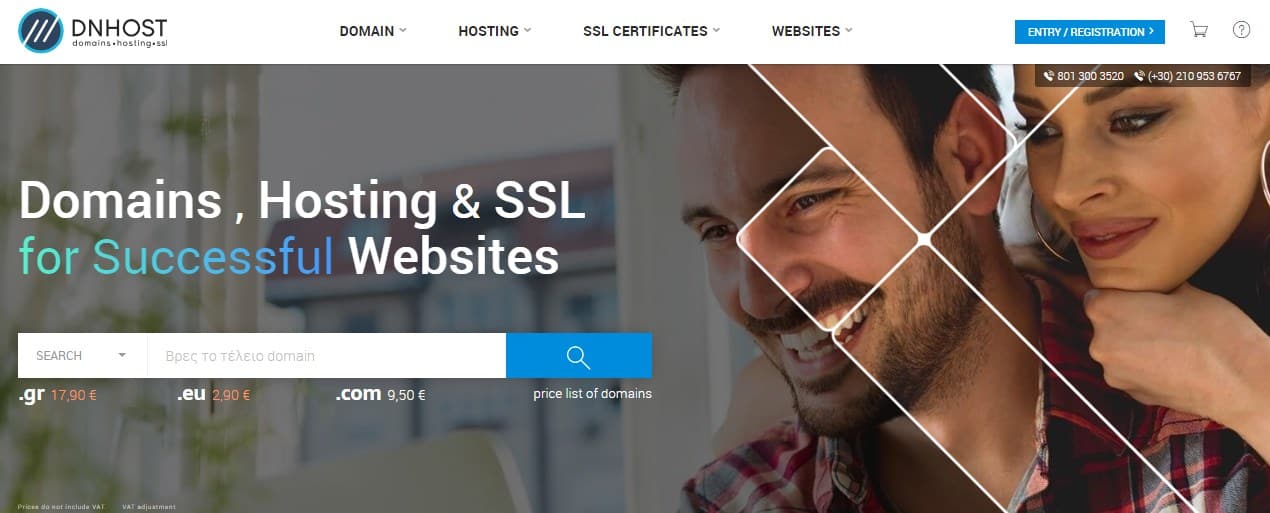 DNHOST is one of the most preferred web hosting companies in Greece. They're also one of the oldest, having been established back in the year 2000. Today, the company continues to grow their team of experienced and enthusiastic web hosting professionals who are passionate about delivering quality services to individuals and businesses in Greece. The DNHOST website is only available in Greek.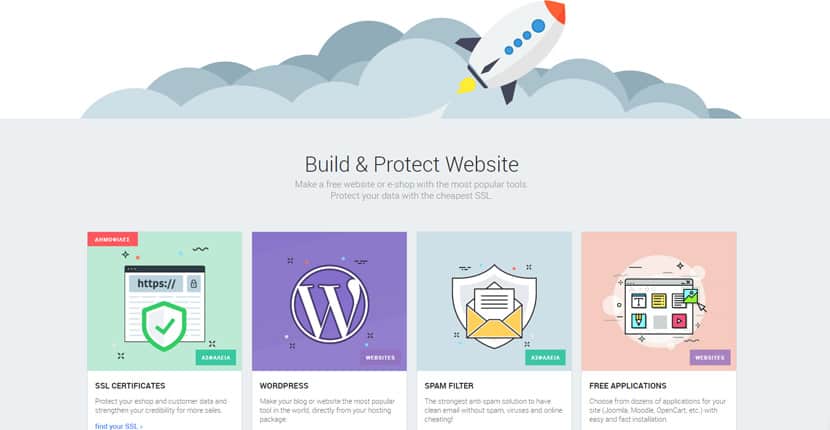 Features and Ease of Use
DNHOST offers a full range of web hosting services, including shared, VPS, reseller, semi-dedicated, and dedicated hosting. Over the 18 years that the company has been in existence, they've committed themselves to using the best hardware and software available to deploy the most innovative hosting solutions in Greece. Some of the standard features included in all their hosting plans are:
Free anti-spam protection
Website transfer service
Unmetered SSD storage
Unmetered bandwidth
Unlimited email accounts
Unlimited databases
Daily R1Soft backups
Plesk control panel
One-click application and CMS installer
Unfortunately, SSL certificates are not included as part of their hosting packages; these, along with dedicated IP addresses, must be purchased separately.
With DNHOST, you'll get a data center based in Greece for optimal SEO rankings and website loading speeds. Amazingly, they also boast 100% network uptime with their GR-IX fiber optic network. Further, DNHOST offers their users a few highly sought-after features in the industry:
LiteSpeed Web Server and CloudLinux OS – This combination affords Linux-based shared hosting accounts the fastest possible website loading speeds and best security measures in the market. PHP websites load up to seven times faster, and your account's resources will be protected and have a huge buffer against traffic spikes that could bring down performance.
Security measures including DDoS attack mitigation – DNHOST uses triple perimeter protection that shields the websites they host from attacks by hackers, bots, web spam, and malware.
Website builder – This comes packaged with all shared hosting plans and affords you over 500 templates with which to quickly launch your website.
Pricing and Support

Compared to other web hosting companies in Greece, DNHOST is relatively expensive. Their pricing might be influenced by the 18+ years of research and experience the company has accumulated as well as the sizable customer base subscribed to their hosting services. This vendor might not be the cheapest web hosting provider in Greece, but their continued growth in this space shows that many users don't mind paying a little more for quality hosting services.
Guess what? DNHOST has a super simple process for upgrading and downgrading. However, if you're planning to upgrade from a shared hosting plan to VPS, reseller, or dedicated server packages, you'll need to transfer your website to another server and switch up your IP address. Don't worry, though—the overall process is still pretty straightforward.
In addition to a very user-friendly website, DNHOST has a resourceful, fast, and polite technical support team available 24/7. You can contact the support team via their live chat, contact form, telephone, email, or social media channels. DNHOST has a pretty comprehensive knowledge base that serves as the first line of support for their customers. The vendor has no ticketing system.