Directnic is based in the United States and since its inception has been serving its customers by providing quality web hosting services. They not only help the average casual bloggers build an internet presence, but also host websites for more professional customers and businesses.
FEATURES AND EASE OF USE
Directnic's hosting services are offered in three different packages named the Lite Plan, Pro Plan, and Deluxe Plan. With each plan, they're pretty generous with the amount of disk storage and bandwidth they provide. None of their packages offer unlimited resources, however, which might put some of you off. They try to make it up with other features like an easy-to-use cPanel installation and a free domain registration with the purchase of any annual hosting plan, but these features are often included by default with most hosting providers, so it doesn't stand out.
That said, you do get to create up to three FTP accounts even in the Lite plan, which is good. The number of domains that you can host on each plan starts at three and goes up to 15 and 30 for the remaining two packages. I like the fact that even in the Lite plan I can host up to three domains, so I don't have to buy an expensive package just because I have more than one domain.
Directnic promises a 99% uptime, though this pales in comparison to the 99.9% industry standard. Features like the Weebly website builder and SSL certification also aren't included as a standard part of their hosting packages; you'll have to pay extra for these subscriptions.
That said, their choice of Weebly as a website builder is a solid one, as it's one of the user-friendliest builders in the market. The website builder will be particularly attractive to individuals and small business owners setting up a website for the first time, as it eliminates the need for you to know any programming languages and enables you to create a professional-looking website without much fuss.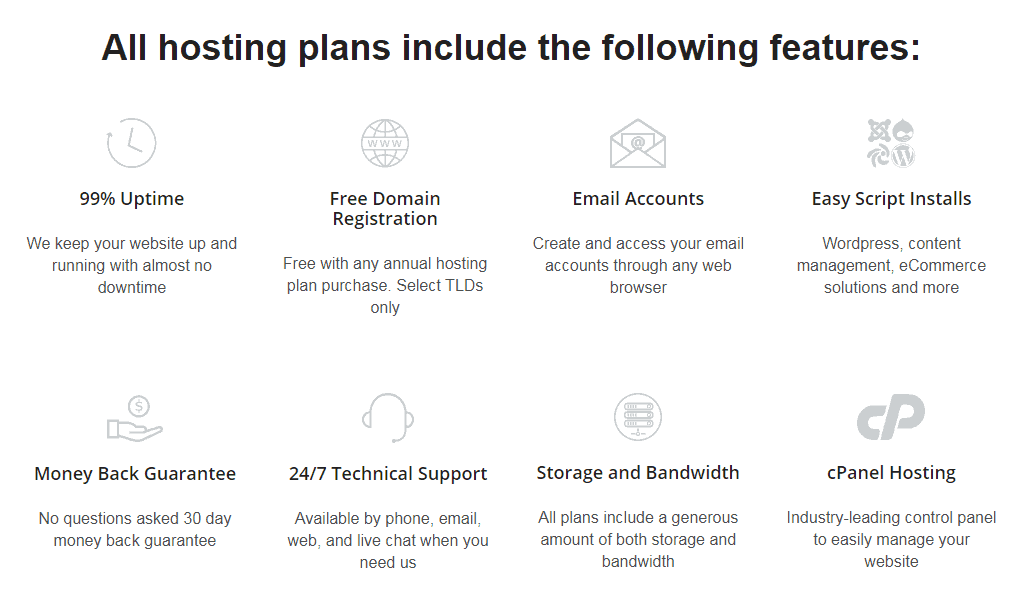 With any of their hosting packages, you can easily install a number of popular scripts via the cPanel. This includes content management systems such as WordPress, Joomla!, and more.
PRICING AND SUPPORT
Directnic offers affordable pricing, and their packages can certainly compete with similar offerings from other providers. However, it's worth noting that there are other service providers in the market who offer unlimited resources and a wider range of features for a similar price. Therefore, it's advisable to conduct some research before making a commitment to Directnic.
Directnic has a 30-day money back guarantee, allowing you to test their services out risk-free. If you're not satisfied at any time during the 30-day period, they'll refund you the money with no questions asked.
They not only have a live chat but also a great overall support system. You can easily create a support ticket and let them address any problems that occur. Alternatively, you can call them during working hours from Monday to Friday (Central U.S. time). They also have a comprehensive knowledge base with detailed articles on almost all aspects of the services they offer. All support services except telephone are available twenty-four hours a day.
How much does Directnic cost?
Directnic offers plans from $2 to $8. The price depends on which type of hosting plan you choose. You can see the updated pricing table (updated weekly) below.

Which Directnic plan should I get?
My recommendation is to start with a cheaper plan. You can always upgrade later on. Directnic can help you with the migration to a more expensive plan. The increase in visitors many times takes longer than expected and you shouldn't pay a lot of money until the need arises. Of course, your needs may vary, and you can consult with a hosting expert from Directnic here.

How good is Directnic's customer support?
Directnic is not ranked as one of our top web hosts. But that can also be a result of Directnic being a small, under the radar, hosting provider. There are advantages to a small hosting company – as a customer, you are more important to them. You can also check out our comparison of the most popular web hosting services here.