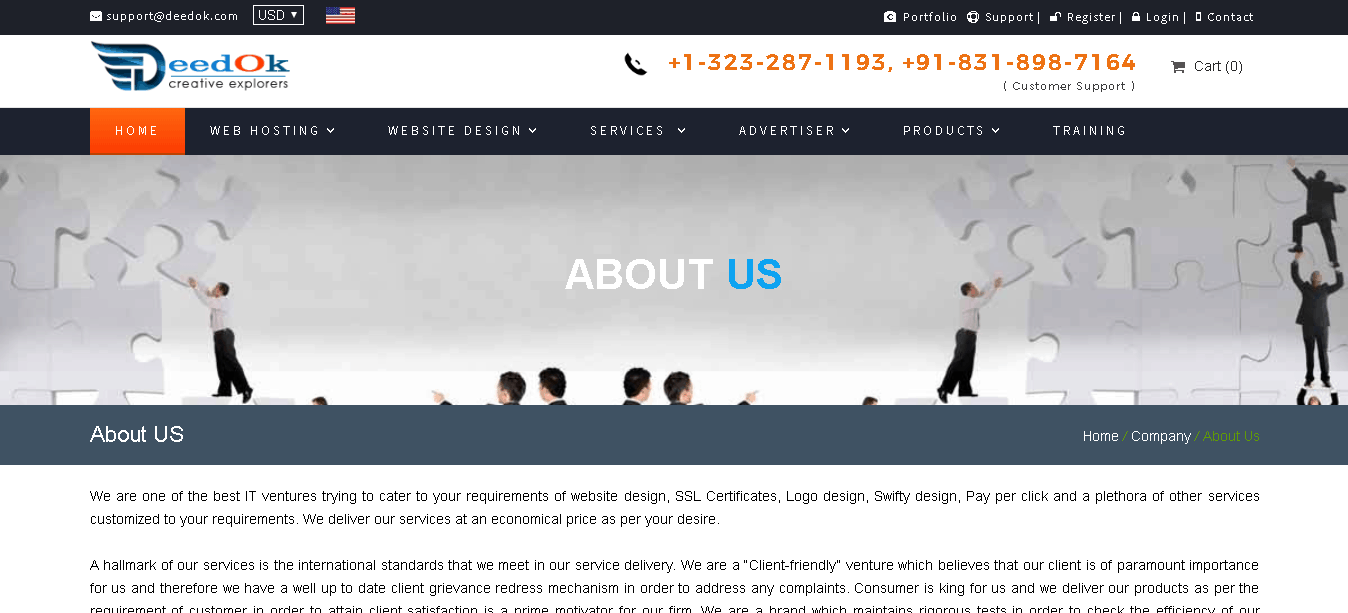 U.S.-based business Deedok sells a range of website-related services as well as website hosting. This provider hosts more than 300,000 websites for 230,000+ customers. Its own website is in English, and it also has an Indian address.
Features and Ease of Use
Deedok sells a range of hosting solutions, including shared hosting, dedicated servers, and cloud servers. The plans come as standard with the following core features:
99.9% uptime guarantee

Control panel

Weekly automated off-site backups

Domain registration available

SSL certificates available

Up to 165 GB disk space

Up to 2 TB monthly bandwidth
You can choose between Linux and Windows operating systems for your shared hosting or dedicated server. As is often the case, the Windows plans are more expensive, so Linux is your best bet if you don't mind which operating system your shared hosting uses.
All plans provide weekly automatic backups that are saved at an off-site location. I'd prefer to see a more regular backup schedule, but at least it's free.
In other respects, Deedok's website doesn't do a good job of explaining the value propositions for its shared hosting solutions. It's unclear what control panel you'll get, and it's equally unclear whether hosting plans come with a one-click installer or website builder. I failed to get further information from the provider's support team.
Pricing and Support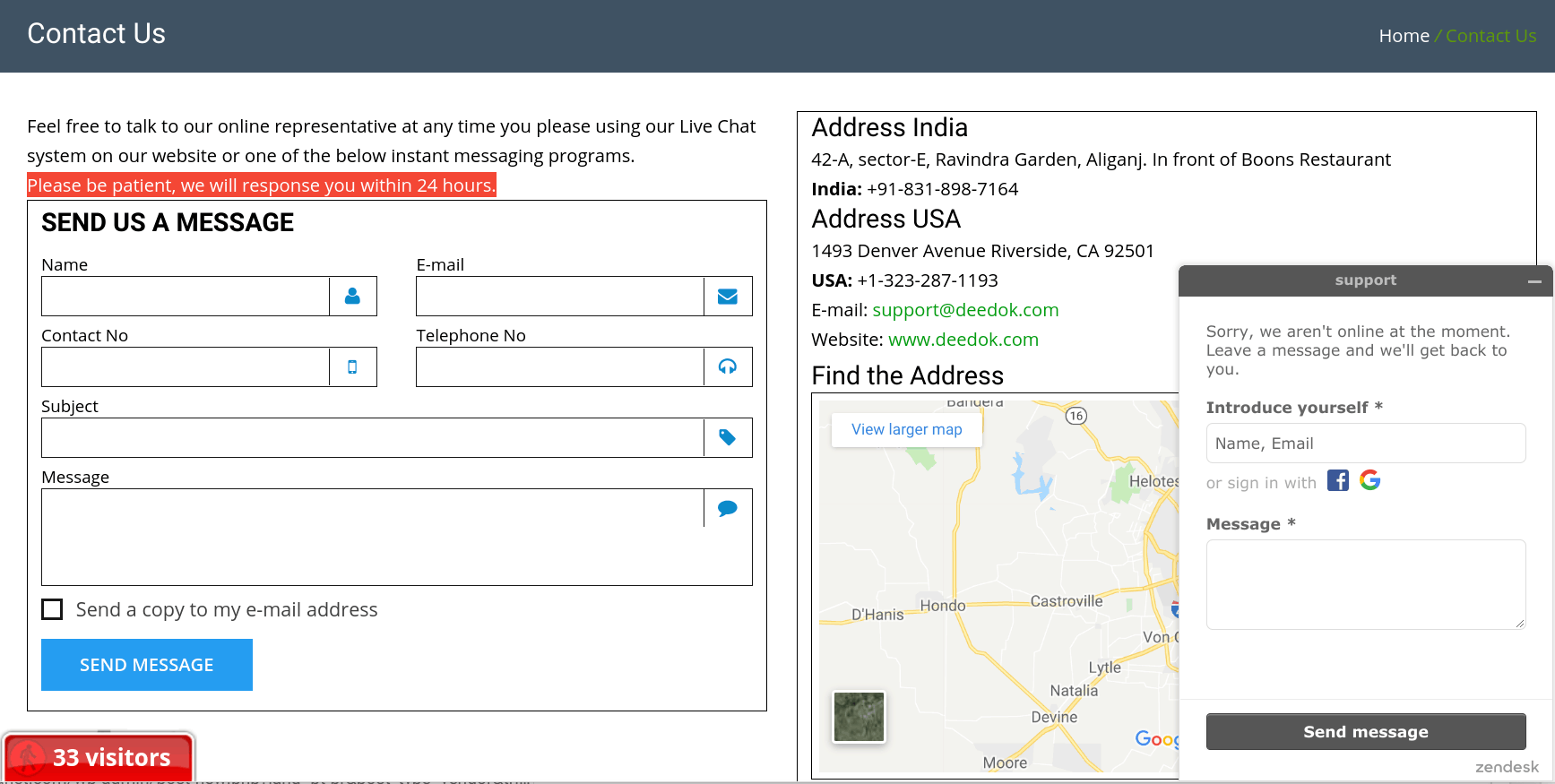 Given the apparent low level of features, I am surprised by the high prices, but I should say that the lowest cost "Starter Linux Shared Hosting" plans are listed lower down the menu from the standard shared hosting plans, so it's easy to miss them. If you do miss them, you might think that the shared hosting prices are as high as the costs of dedicated servers from some other providers. SSL certificates cost around ten times the usual price.
To make matters worse, you can only purchase plans on six-month or one-year terms, with no refunds as far as I know.
Although this vendor provides "24/7 contact details", the fact that you can make contact 24/7 (via email, ticket, or live chat) doesn't mean you'll get instant answers. The live chat is often offline, and when you fill out the contact form, you are advised to "Please be patient, we will response you within 24 hours."
For self-support purposes, Deedok's website includes a minuscule F.A.Q. page, but it also offers training courses on SEO and website development if you're prepared to pay.