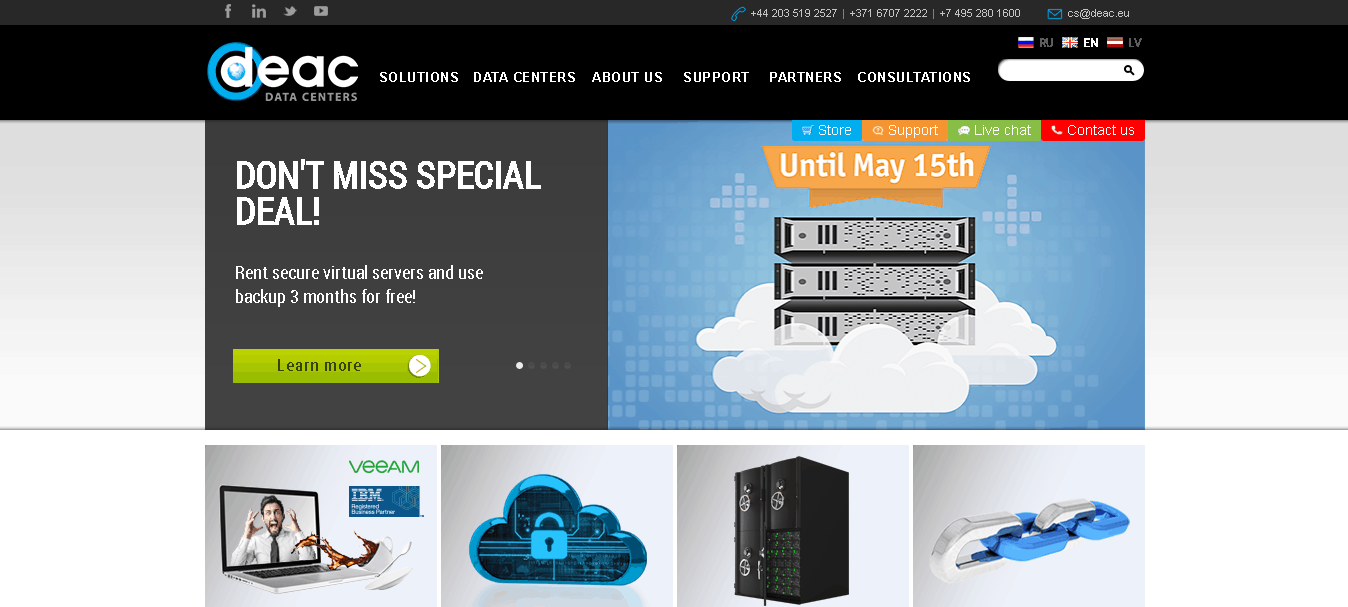 DEAC has notched up many years of experience in offering data center services in more than forty countries. Since its inception in 1999, this provider has come a long way so that today it has eight high-security data centers.
DEAC's solutions include cloud services, colocation services, network services, software-as-a-service (SaaS), data security solutions, data migration, and database performance tuning.
The DEAC website can be switched between the English, Russian, and Latvian languages.
Features and Ease of Use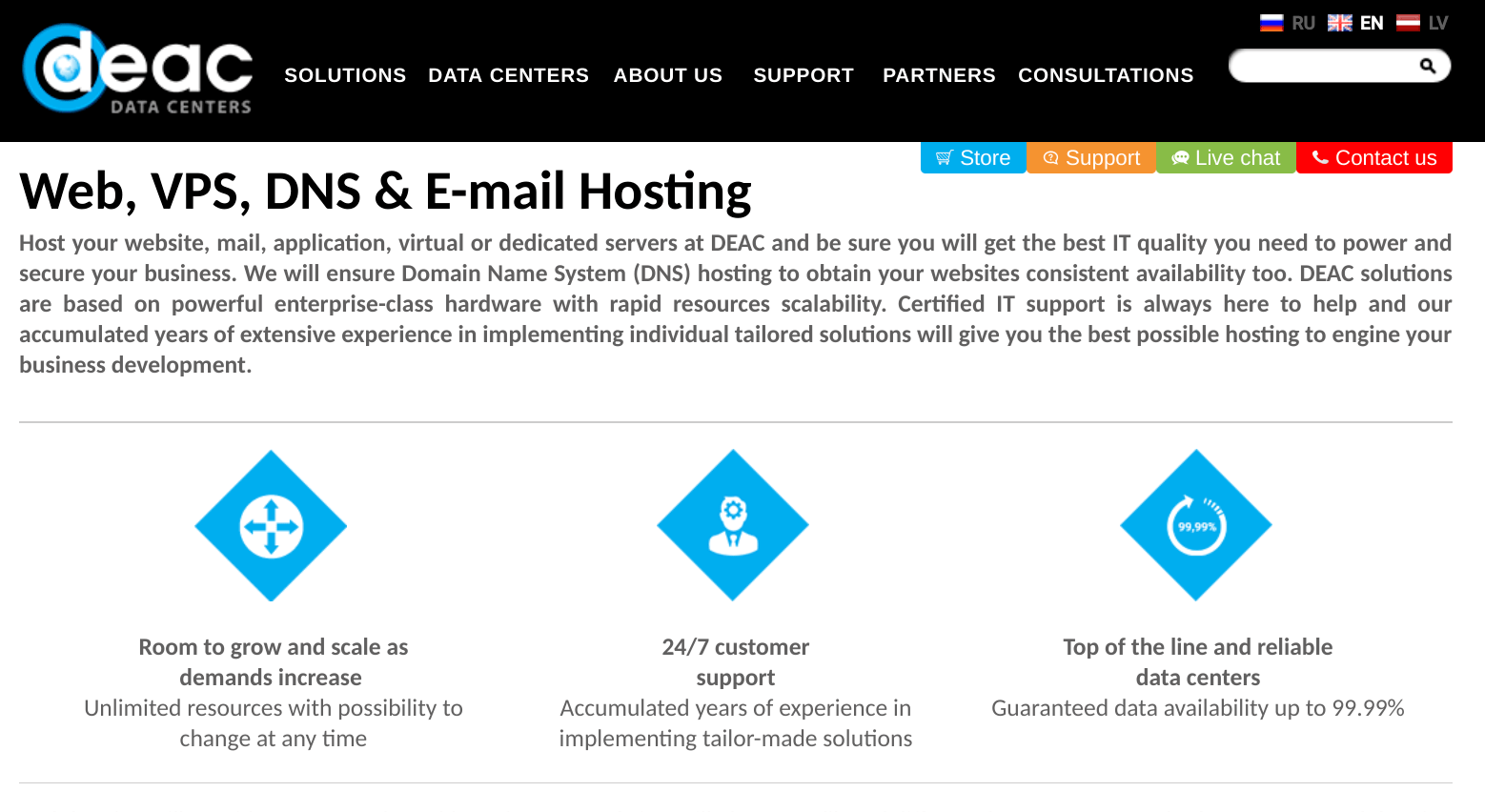 DEAC's top-notch data centers hold certifications such as ISO/IEC 27001:2013 (for information security management and protection standards), ISO 50001:2011 (an international energy resource management standard), and ISO 22301:2012 (to certify the approach to continuity and disaster recovery). Thus, you can be confident about getting extremely reliable and competent hosting services.
Although it's not obvious from the website, a DEAC customer service representative confirmed to me that shared web hosting comes with 1 GB disk space, PHP 5.4.39, and maximum achievable bandwidth of 1 Mbps. Thanks to the aforementioned top-notch data centers, this is backed by a 99.99% availability guarantee.
The hosting plans are customizable and can be configured to your specific business needs, and a CDN ensures that content is delivered to website visitors at much faster speeds.
DEAC's VPS hosting plans provide virtual servers tailored to individual customers' needs. They come with a free IP address, 100 Mbps unlimited bandwidth, and an unmetered 1 Gbit port.
For dedicated servers, DEAC lets you choose between SATA storage (for high capacity), SAS storage (for faster performance), and SSD storage.
Pricing and Support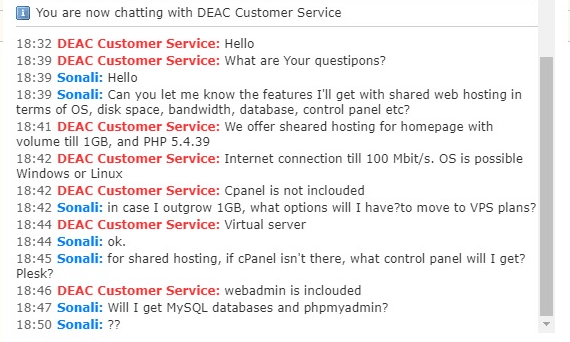 Since DEAC's hosting plans are customizable, the prices will vary greatly according to the choices you make, but – from my conversations with company reps – I can tell you that the prices could be costlier than the industry average; up to twice the price, in fact.
You can pay for the plans in euros via PayPal, credit and debit cards on monthly, quarterly, semi-annual, and annual billing cycles. You get a 30-day free trial for VPS and dedicated server plans.
DEAC's 24/7 customer support can be contacted by phone, email, and live chat. I received rapid responses to my questions via live chat.
Those looking for self-help resources will benefit from the company's very useful user manuals (similar to tutorials). The blog is the best place to look for up-to-date articles, and there are a few videos that seem to be primarily promotional.
What makes this provider unique is the inclusion of a "downtime calculator" on its SLA page. You can utilize this tool to estimate the cost of downtime to your business, helping you determine when to back up your data.