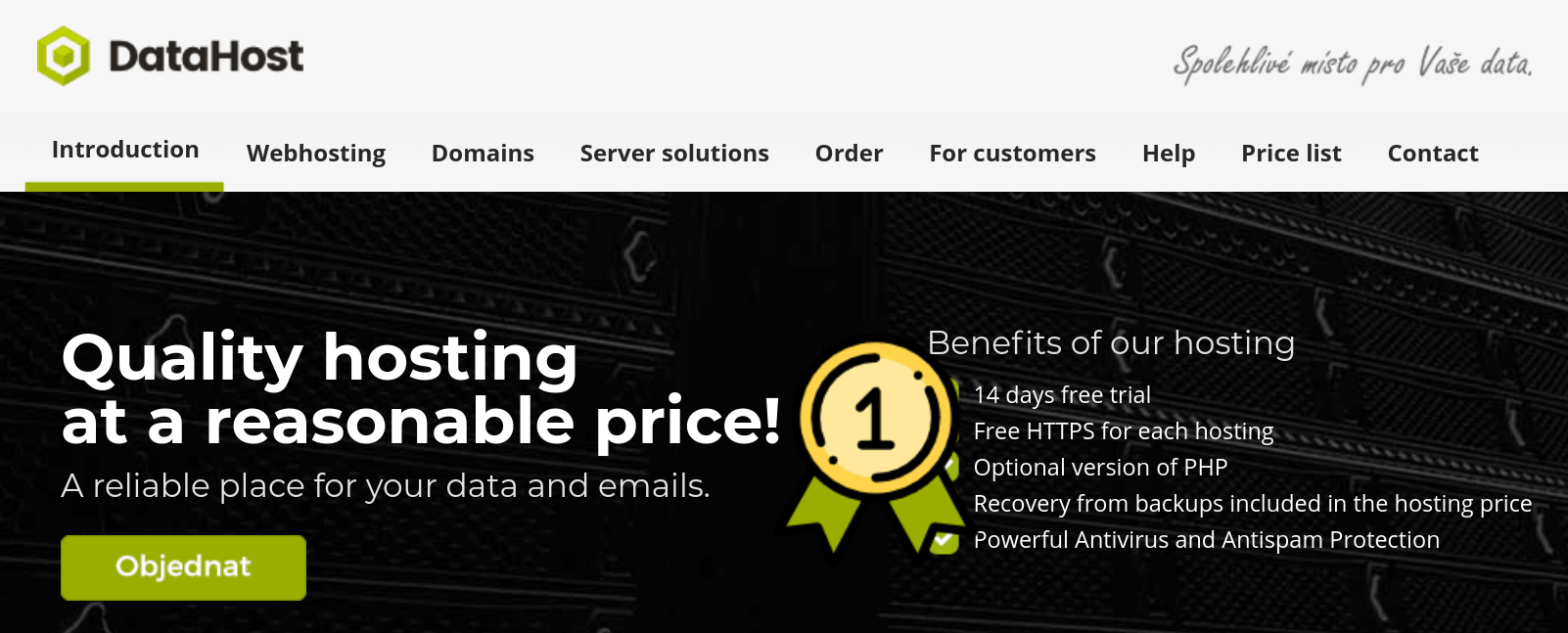 Although Czech company Datahost sro was founded in 2005, the team behind it has web hosting experience stretching back to 2001. Since that start, this company has offered affordable, high-quality hosting solutions to small and medium-sized businesses.
Datahost's ever-expanding range of services includes shared web hosting, virtual servers, dedicated servers, server housing, domain services, and more. The Datahost website is in Czech.
Features and Ease of Use
Datahost offers one shared hosting package, three virtual server packages, two dedicated server packages, two server housing packages, and two rack housing packages. With the sole web hosting package, you get:
99.9% guaranteed server availability
Unlimited space for web pages
Unlimited MySQL/MariaDB databases
phpMyAdmin
Unlimited mailboxes
Unlimited subdomains
Unlimited FTP accounts
Support for HTTPS, SSL certificate
Antivirus and antispam
POP3, IMAP, SMTP
Cron jobs
Server status monitoring
Regular backups
You also get customer error pages (so you can present something more friendly than the familiar "404 Not Found" message) and DNS management (for improved performance and security).
Datahost can customize web hosting packages to meet your specific requirements. They can install specific software and provide higher data limits if the standard offering doesn't meet your needs.
Pricing and Support
Datahost's single hosting plan is competitively priced, and you can pay for it in Czech koruna by bank transfer, PayPal, or eKonto. The 14-day free trial period gives you a little time to try before you buy.
You should be able to contact the customer support helpdesk via telephone, email, or online contact form, but my exploratory email went unanswered. For self-support, this host has an acceptable knowledge base: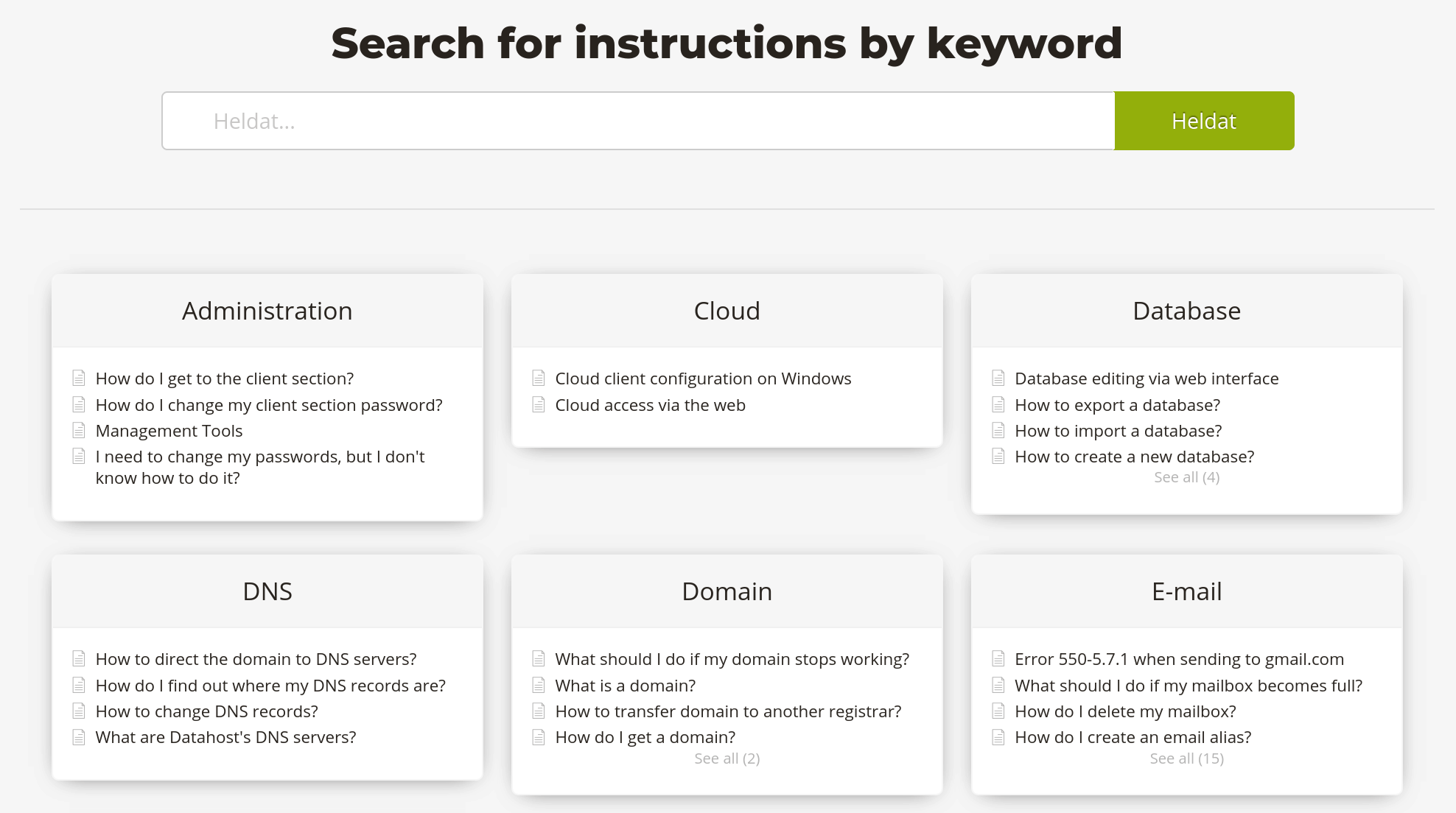 How much does Datahost cost?
Datahost offers multiple plans priced highest to lowest. The price depends on which type of hosting plan you choose. You can see the updated pricing table (updated weekly) below.

Which Datahost plan should I get?
My recommendation is to start with a cheaper plan. You can always upgrade later on. Datahost can help you with the migration to a more expensive plan. The increase in visitors many times takes longer than expected and you shouldn't pay a lot of money until the need arises. Of course, your needs may vary, and you can consult with a hosting expert from Datahost here.

How good is Datahost's customer support?
Datahost is not ranked as one of our top web hosts. But that can also be a result of Datahost being a small, under the radar, hosting provider. There are advantages to a small hosting company – as a customer, you are more important to them. You can also check out our comparison of the most popular web hosting services here.