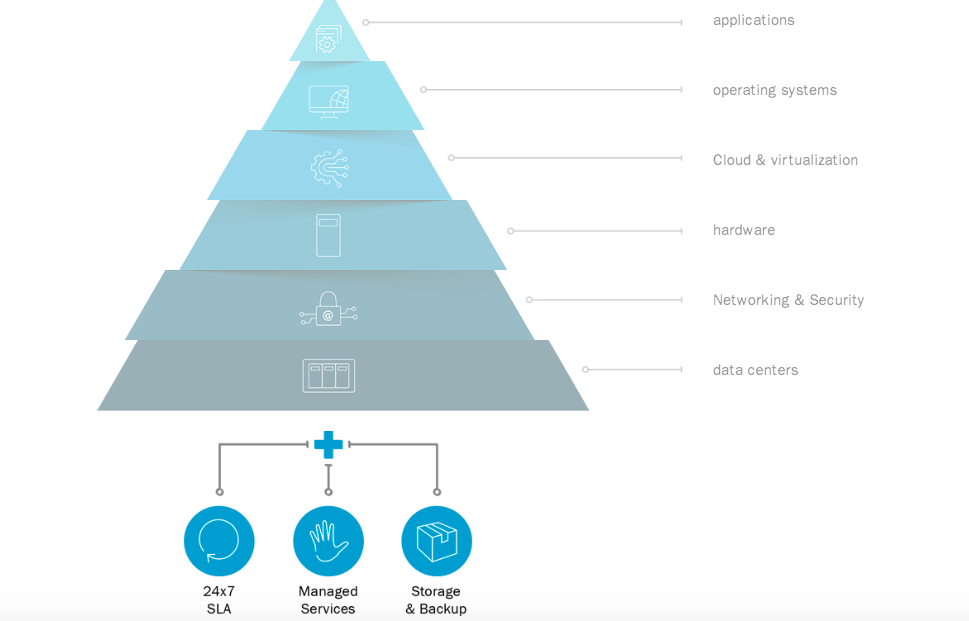 Conova was founded in 2001, as the combination of two companies Salzburg-online and Tech-Consult. With close to 2000 customers, it's an Austrian company focusing on enterprise-level hosting packages. You can view either a German or English version of the website.
Features and Ease of Use
Conova sells a range of services, all aimed at businesses and enterprises. The core features included are:
99.9% uptime commitment
Backup plans available
Austria-based data center
VMware virtualization platform
IPv4 and IPv6 ready
Conova owns and operates five data centers across Austria, which include more than 10,000 servers and 2,000 square meters. The centers are carbon neutral as well, if you're interested in green credentials. As well as being ISO certified, you should expect 99.9% uptime, unless you've agreed on a separate SLA with Conova.
The solutions offered vary greatly from managed email packages to managed VM servers, dedicated servers, and cloud hosting. The TopCloud plans are easy to scale, with flexible resources, and a disaster recovery environment.
The dedicated server plans are excellent for websites which have high-performance requirements. You can also outsource (for a fee) the day-to-day maintenance of your server to Conova, who is on hand 24/7 to provide support and assistance.
If privacy is important to you, you can be assured that Austria has strict privacy laws and any data housed in Austrian data centers will too. While the plans are excellent for enterprises, it's overkill for most small to medium-sized businesses, and not at all beginner-friendly.
Pricing and Support
You can't view the prices online, nor can you pay or create an account online. It's a little outdated; there are many companies nowadays that allow you to quickly and easily get set up online. Nevertheless, these are premium plans, so although you can't view the prices online, you should expect to pay top dollar for the plans.
Customer service is available from Monday to Friday from 7:30 a.m. to 10:00 p.m. and from 10:00 a.m. to 6:00 p.m. on weekends and holidays. You can contact the team by phone or email, as well as TeamViewer for remote support. Be sure to consider that unless you have a support agreement, you will be charged a high per minute fee to call the support number.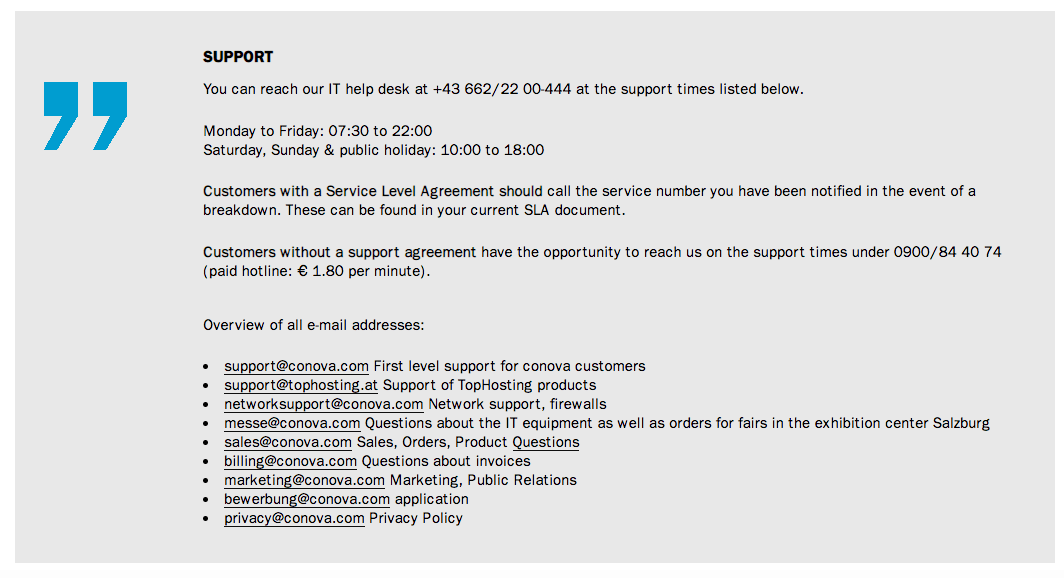 I sent the team a message through the online contact form around 3:00 p.m. on a weekday. However, I didn't receive a reply despite waiting for a couple of business days.