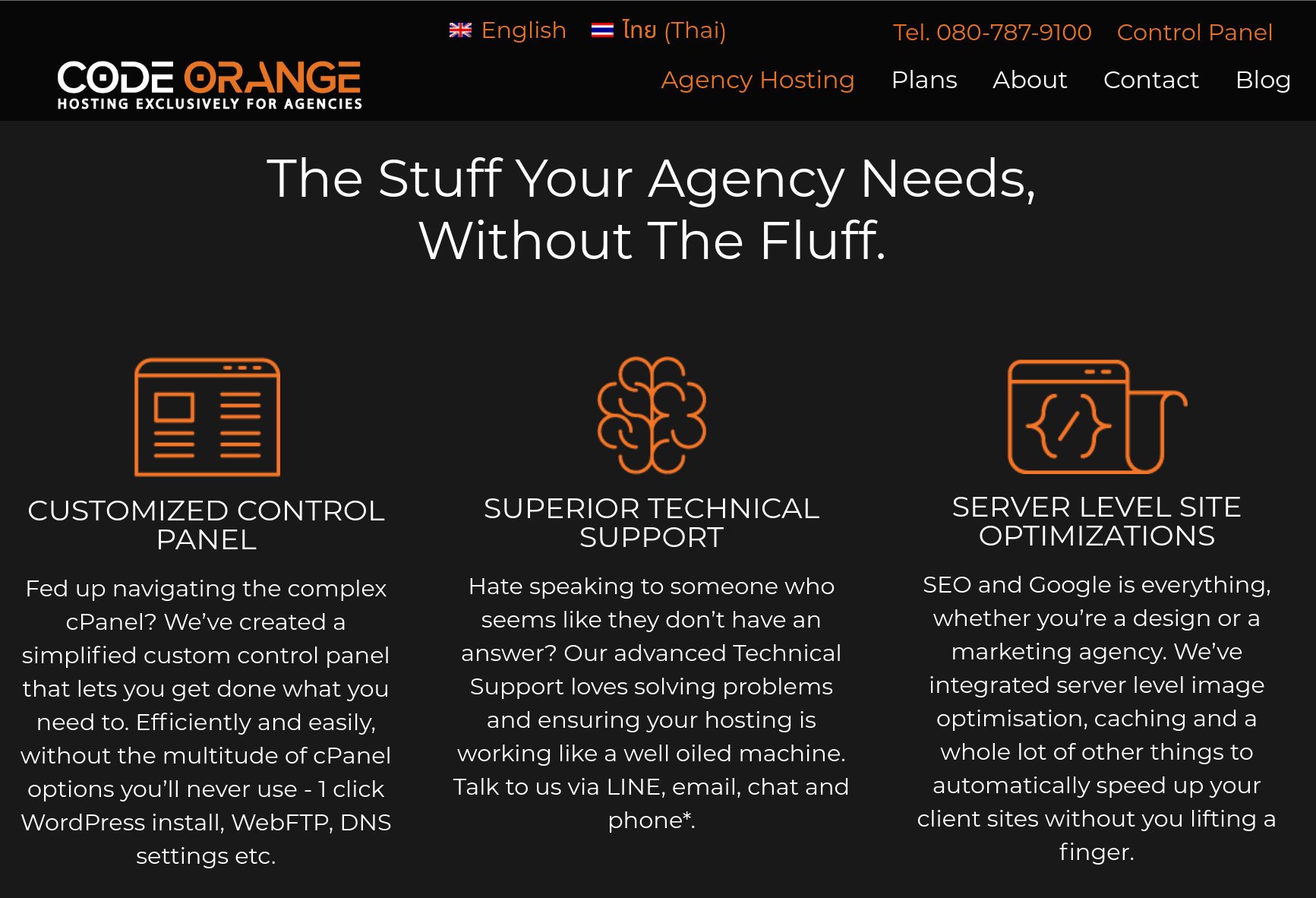 Code Orange has been providing hosting to web design, development, and marketing agencies in Thailand and Southeast Asia since 2002. It currently has more than 5,000 customers in 33 countries around the world.
Code Orange's orange-themed website is available in English and Thai.
Features and Ease of Use
This company sells a small selection of hosting plans designed for agencies and their clients. As standard, the plans come with the following core features:
99.99% uptime record
Automatic backups and managed restores
Domain registration available
Support for up to 60 websites
Free SSL certificates
Up to 500 GB HDD storage space
Unlimited monthly data use
Let's first dig into the uptime. The vendor's website makes a bold statement about its "four nines" 99.99% uptime record, which is backed by a monitoring system that automatically detects any downtime.
Next, let's look at the storage space. Although the resource quotas are quite high (from 50 GB to 500 GB), we're talking about traditional HDD storage rather than the more modern, much faster, and more reliable SSD storage.
One thing that Code Orange does do well is its automatic backups and managed restores. Depending on your plan, your backups will be retained for one, two, or three months, and the company will assist you with restoration. Code Orange also offers Code Assist, whereby it will work to fix your website if a plugin breaks or if there are bugs on your clients' websites.
Pricing and Support
Since Code Orange is targeting agencies, its pricing is not as simple as with standard shared hosting providers. Put simply; you have to contact the company to request a quote for a package that meets your business needs.
Although hosting packages can be canceled and refunded in full within 30 days, domain names are non-refundable. If you're a small agency with limited cash flow, you might be put off by the minimum annual commitment for all hosting plans.
24/7 customer service is available by chat (which wasn't on the website when I visited it), telephone, and email. You also get a dedicated account manager with the highest plans. My exploratory email to customer services, to confirm the server locations, was answered the same day with an excellent explanation in English: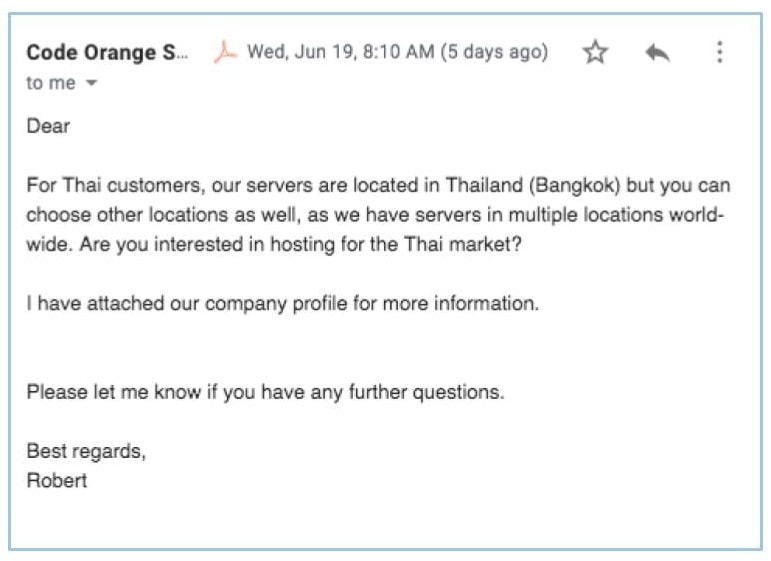 I'm glad that the one-to-one support is so good because there are no published self-support resources as far as I can see.