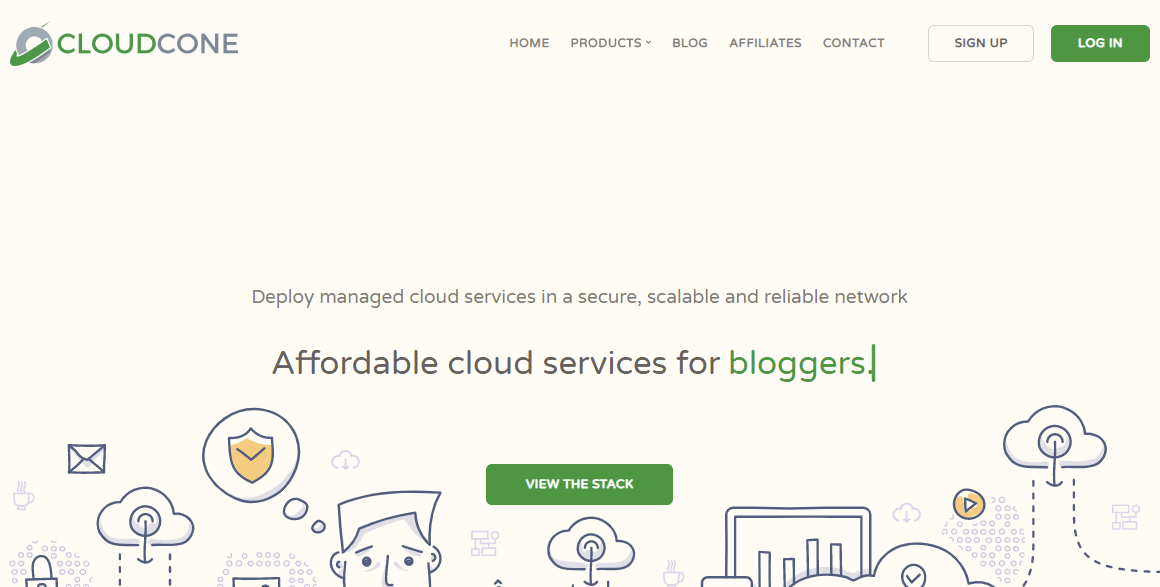 This is not your regular web hosting company with offers for shared hosting and VPS. CloudCone offers cloud servers, dedicated servers, and email hosting. According to its Facebook page, CloudCone was founded in December 2014. The company's website is available in English and its servers are located in Los Angeles, United States.
Features and Ease of Use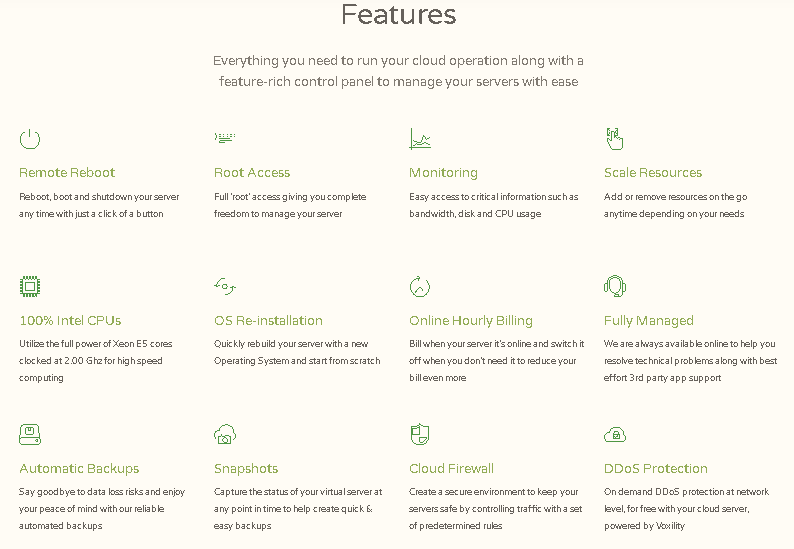 As mentioned in the introduction above, there is no shared hosting plan on offer from this provider. If that's what you're seeking, you should look elsewhere. This section will start with its cloud servers. These are some of its features:
100% uptime SLA
Storage space starting at 20GB
From one CPU core
Anywhere from 1GB RAM
CloudCone's network is fully redundant. This means that it uses multiple backup systems to guarantee that your website never goes down, it quickly swaps network operations onto the redundant infrastructure when network downtime occurs.
There are some essential security features available and one is automatic backups. They are not only important to protect against data loss, but also the impact of malware and other external threats. CloudCone offers backups where you can choose the frequency. If you don't want the automated backups anymore, you can turn them off. Furthermore, you can take a snapshot of your server at any time.
It also provides DDoS protection at the network level, and there is a cloud firewall that controls traffic with a set of rules to ensure that your server remains safe from malicious traffic. Be ware that customers are to set the rules themselves. So, if you don't know what you're doing or choose to set nothing, your ports will be left open to the world.
From the above paragraph, you might have gathered that the service isn't beginner-friendly. If you haven't, well, it isn't for beginners. You should know how to use SSH as the cloud instances provide pure root access to the Linux server. However, if you don't, the company also offers paid cPanel/WHM and supports a few free plans, including VestaCP.
Furthermore, there's full root access, so customers can reboot their servers remotely and scale resources as needed.
Pricing and Support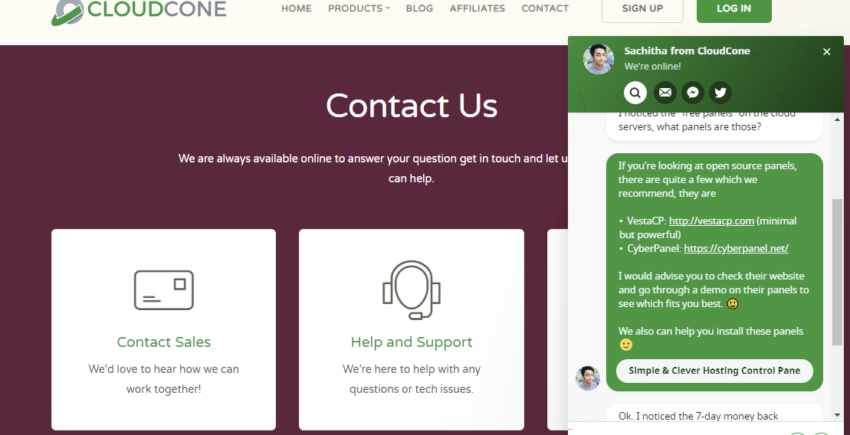 One big point for CloudCone with its cloud servers is that you can pick the resources that you need. Even if you want 200TB, you can type it in the box and get a price quote for that. As such, you can scale your resources up or down if you need to.
Furthermore, it works with online hourly billing method so that if you turn off your server for a particular time, you won't be billed for the time off. Plus, it has an uptime SLA that states that if customers record an uptime of 99.9% and below, they'll get a refund (up to 100%). There's a seven-day money-back guarantee, as well.
Be aware, though, that certain features such as snapshots cost money – you'll be billed per gigabyte of snapshots taken.
Our customer support offers assistance via live chat, email, and a help center. I utilized the live chat feature to promptly receive answers to some pre-sales inquiries.