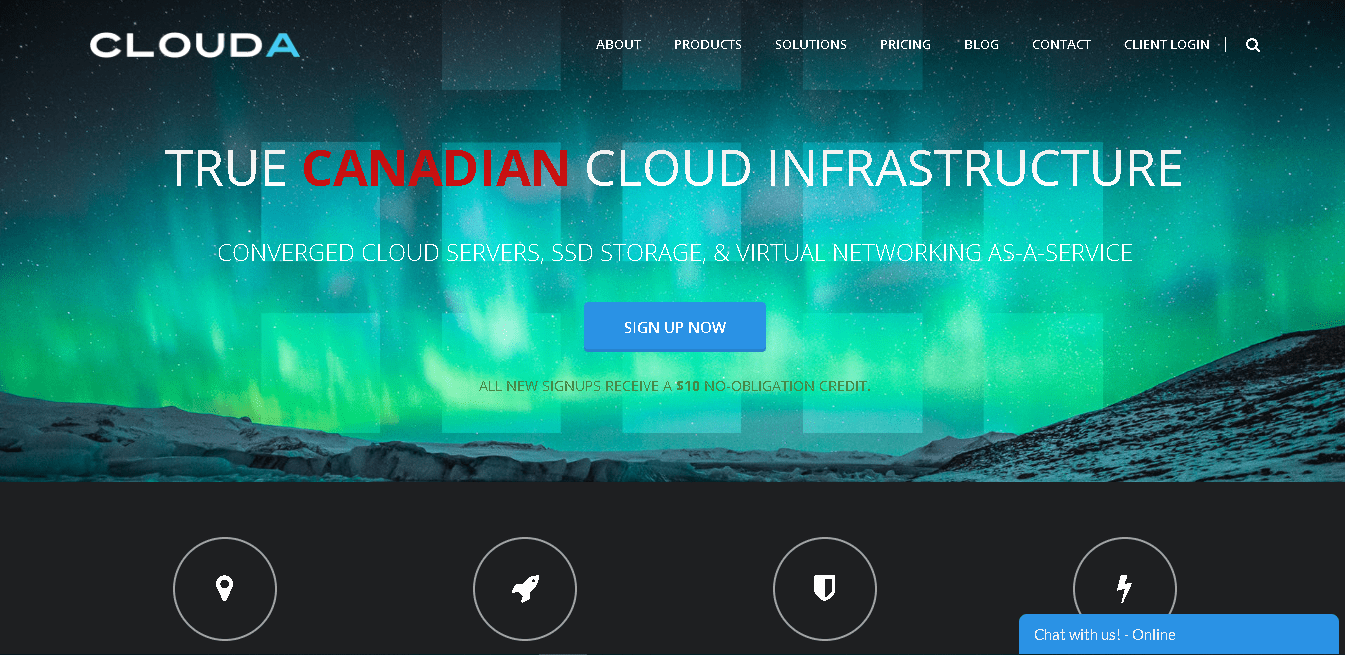 Cloud-A is proudly Canadian cloud computing company that was founded in 2013. It provides cloud hosting to hundreds of companies, and its website is in English.
Features and Ease of Use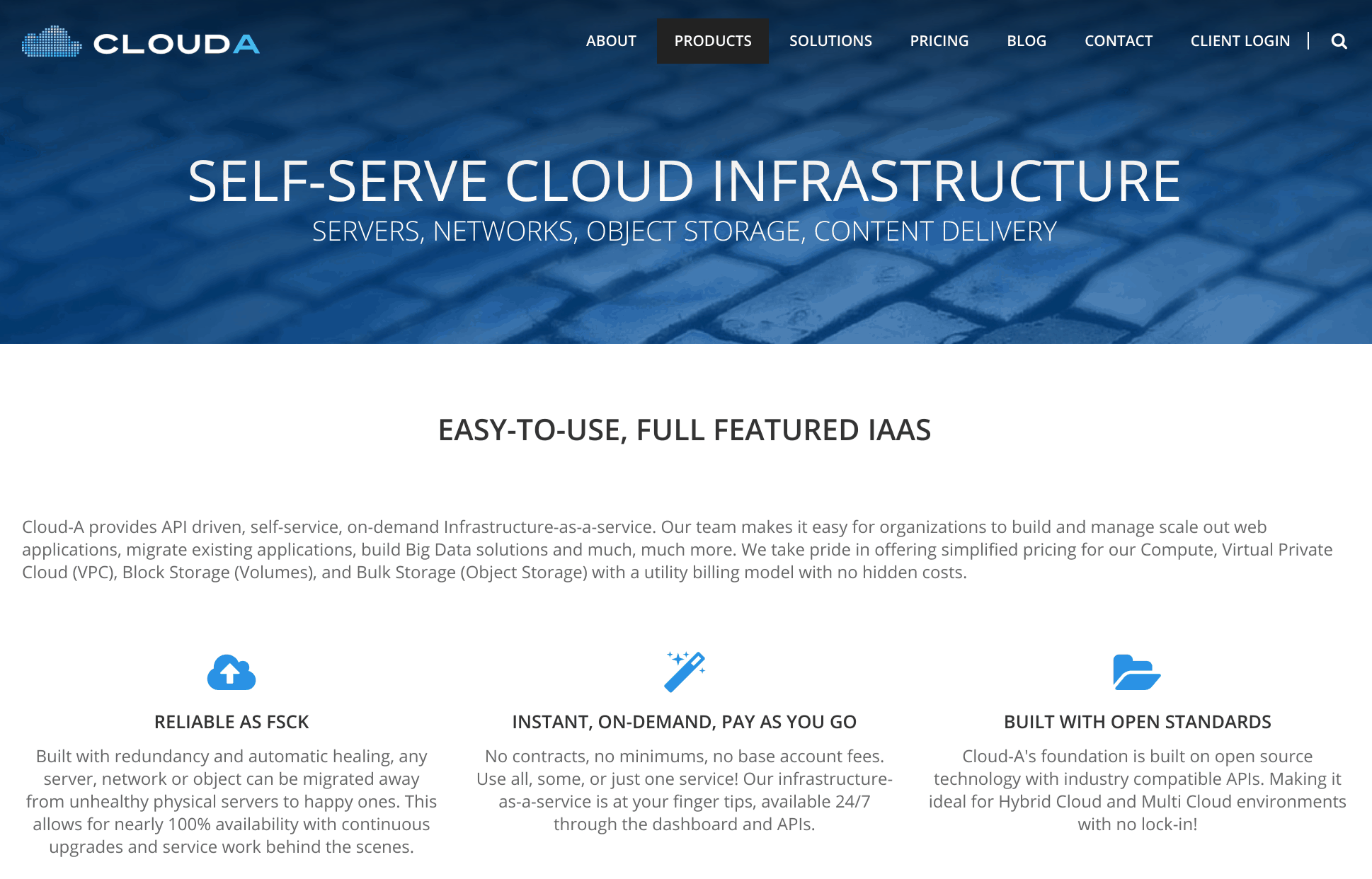 Cloud-A offers a range of services, including cloud servers, application hosting, big data, and managed cloud security. Its cloud servers come with these features:
99.999% uptime track record

Optional backup services 

A choice of 15+ Linux distributions and Windows versions 

Infinite scalability

Unlimited monthly transfer

Up to 16 GB disk space 
Cloud-A provides plenty of performance-enhancing features, including SSD storage (which is far faster and more reliable than traditional shared hosting) and a "next-gen" content delivery network (CDN) that allows content to be served quickly anywhere in the world. To guard against potential data disasters, your files are saved in three different locations.
There are integrations with popular programs like WordPress and Drupal, and more advanced users can code in scripting languages such as Django and Ruby on Rails. Indeed, one of Cloud-A's key offerings is its full-stack application hosting.
In terms of uptime, you get "nearly 100% availability" which translates to a 99.999% uptime track record.
Pricing and Support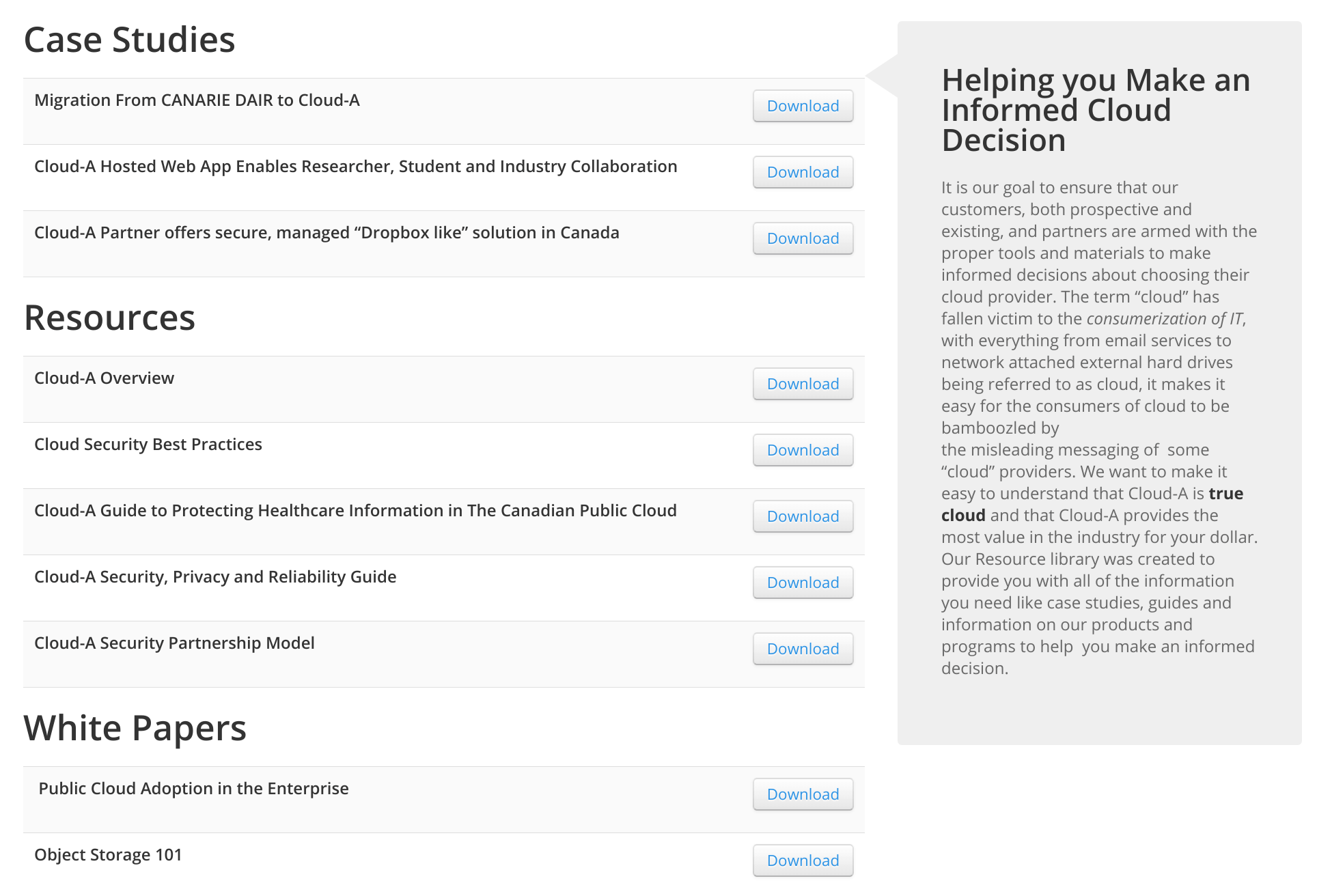 Cloud-A's prices are perhaps a little higher than competitor companies, but it has some value-adding tricks up its sleeve, such as tracking your resource usage in five-minute blocks so that you only pay for the resources you use. You also only pay for storage (not hosting) if you switch off your server, and there are no setup fees or other hidden costs.
If you request a snapshot, you will be charged per GB per month for the length of time your server snapshot is stored. This could be an inexpensive way to keep backups if the snapshots are sufficient.
For support, you can contact Cloud-A via email, ticket, Twitter, or even postal mail. The additional live chat often looked to be online but wasn't. For self-support, you'll find a Resource Library containing case studies, white papers, and other resources.