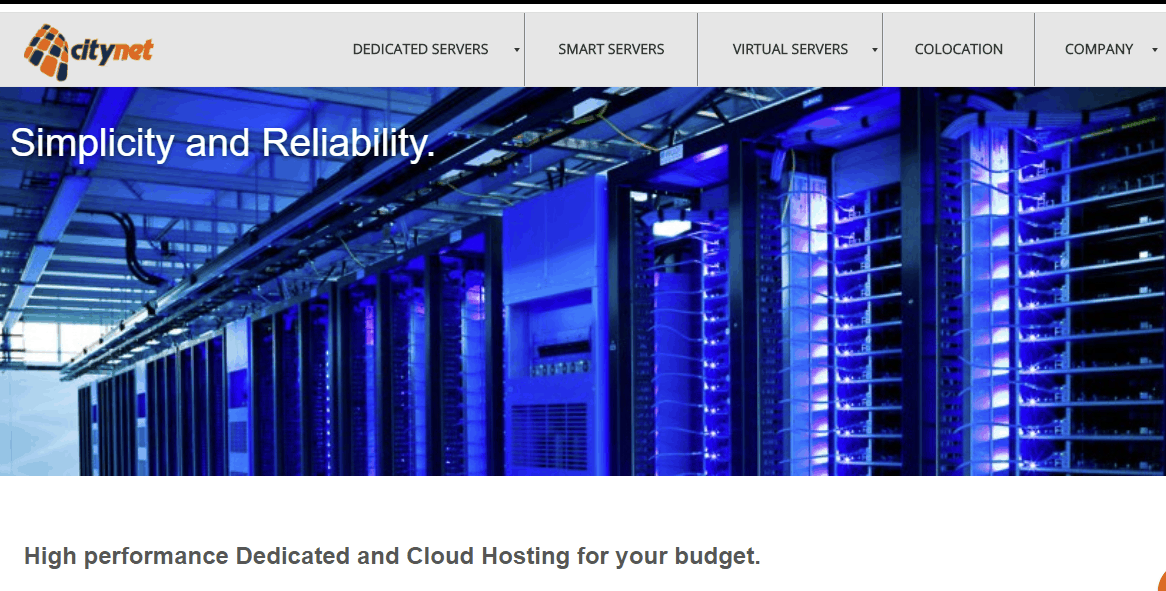 CityNet provides high-performance cloud services that includes Virtual Private Servers (VPS), dedicated servers, and colocation. With its VPS and dedicated servers, it also offers storage plans for maintaining and delivering large amounts of data. CityNet has two data centers located in Turkey and Egypt. Its website is in English.
Features and Ease of Use
Since CityNet doesn't offer shared plans, its hosting starts from VPS that is grouped into Linux VPS and Windows VPS plans. The features on them include:
From 20GB to 400GB disk space
From 500GB to 20000GB bandwidth
There are eight Linux VPS plans and they are powered by KVM virtualization module. This uses a combination of security-enhanced Linux (SELinux) and secure virtualization (sVirt) to create an enhanced security boundary around the virtual machines, thus ensuring that your website always performs at optimal levels.
There are five Windows plans, which are powered by Citrix Xen Server virtualization Platform. It is a hypervisor that gives multiple computer operating systems the ability to execute on the same computer hardware simultaneously. It is secure, fast, and offers high performance.
With all its VPS plans, CityNet offers you complete control over your VPS with full root access via SSH coupled with your own dedicated IP addresses.
When you choose a plan, you can customize your virtual server according to your needs, choose your operating system, data center location, and control panel. You can also upgrade or downgrade your RAM, CPU, and storage resources on demand.
The vendor uses SSD storage, which provides a high speed of data writing and reading, giving it better efficiency. They are also more stable, safer, and durable.
If you require large storage for your website, especially if you run large applications, files, or videos, CityNet offers storage VPS plans for such purposes. It's comprised of a SATA backend integrated with SSD caching and powered by KVM virtualization platform.
Pricing and Support
Four of CityNet's Linux VPS plans are as cheap as some shared plans. Even small businesses and starter bloggers can afford them. The other four Linux plans and the Windows VPS plans are in line with market rates.
The vendor offers monthly, quarterly, semi-annual, and annual billing cycles, while offering card payments, bank transfer, and 2checkout payment gateway as billing methods.
It offers a full refund to dissatisfied clients who request their money back within 30 days, but doesn't offer free domain registration.
Its client support is available through email, phone, ticketing system, and knowledge base. I sent an email and got a reply not long after.