CheapVPS specializes in providing VPS hosting solutions to medium and large businesses all across the globe. They offer various virtualization platforms including SSD VPS, OpenVZ virtual servers, Xen virtual servers, and KVM virtual servers. While relatively new to the hosting scene, CheapVPS is owned and run by U.K.-based internet services company Namesco, which has over two decades of experience in the industry. The company owns servers across the U.K., which makes them completely independent in terms of financial stability and infrastructure.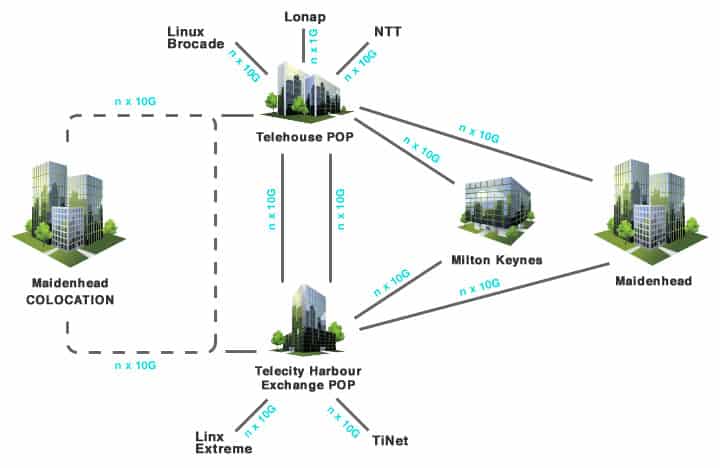 Features and Ease of Use
CheapVPS provides low-cost, fully unmanaged VPS solutions to clients from all over the world who are interested in setting up virtual servers in U.K. territory. Since they specialize in unmanaged VPS solutions, this means that their ideal clients will likely need to have some experience managing a server – or employ staff who do. There are four virtualization platforms available, each of which are uniquely designed for a specific objective:
SSD VPS: Fast and lightweight, this platform is ideal for offloading busy databases or disk-intensive tasks
OpenVZ: With lower host overheads and a shared host kernel, this is a speedy and lightweight platform priced for budget-conscious business owners
Xen: A hypervisor designed to manage multiple guest operating systems with close to native performance, this virtual server guarantees you resources when you need them
KVM: Similar to Xen, this virtual server offers you guaranteed resources. It's also backed by Redhat and is the preferred up-and-comer in the industry
CheapVPS does list a few other services on their website, but these are provided through their sister companies. These value-added services include:
Dedicated servers
Managed servers
Windows VPS
Domain name registration
It's easy enough to set up an account with CheapVPS, but thereafter you'll need a fair bit of technical knowledge to get your virtual server up and running. There's a live chat option that could help, but as they don't offer server management services, their assistance is only useful up to a certain point. Afterwards, you'll probably need to hire a professional management service for your VPS.
Pricing and Support
There are five VPS packages for you to choose from. Four of these are CheapVPS services. The fifth, Cloud Windows VPS, is provided by their sister company, PoundHost. Each of the first four plans comes with four different pricing categories that must be settled in GBP using PayPal or a credit card.
Their SSD VPS packages include:
Between 256MB to 2GB guaranteed RAM
Between 512MB to 4GB burst RAM
Between 6GB to 48GB disk space
Between 500GB to 4TB monthly bandwidth
OpenVZ VPS provides a similar set of resources, with some minor differences:
Guaranteed RAM between 512MB to 4GB
Burst RAM between 1GB to 8GB
RAID 10 storage between 16GB to 128GB
Monthly bandwidth between 1TB to 6TB
Xen and KVM plans offer the same basic resources, although the KVM VPS option will cost you a few extra pounds. Here is what you get:
Guaranteed RAM 512MB to 4GB
Swap 512MB to 4GB
RAID 10 storage 16GB to 128GB
Monthly bandwidth 1TB to 6TB
IPv6 ready
10GB remote backup space
If you're having trouble deciding which VPS option would be best for you, you can rely on our 24/7 live chat service to assist you with any questions. We do have a knowledge base at CheapVPS, but it seems to be non-functional as I couldn't find any results when I tried a few common search queries. Alternatively, you can access our support portal with your user account and submit a help ticket.