Since its founding in the year 2000, Brazil-based Central Server has grown to more than 50 employees. They claim to "
put your business in the cloud
" by building custom cloud computing solutions for hundreds of enterprise customers. Central Server's website is available in Portuguese and American English.
Features and Ease of Use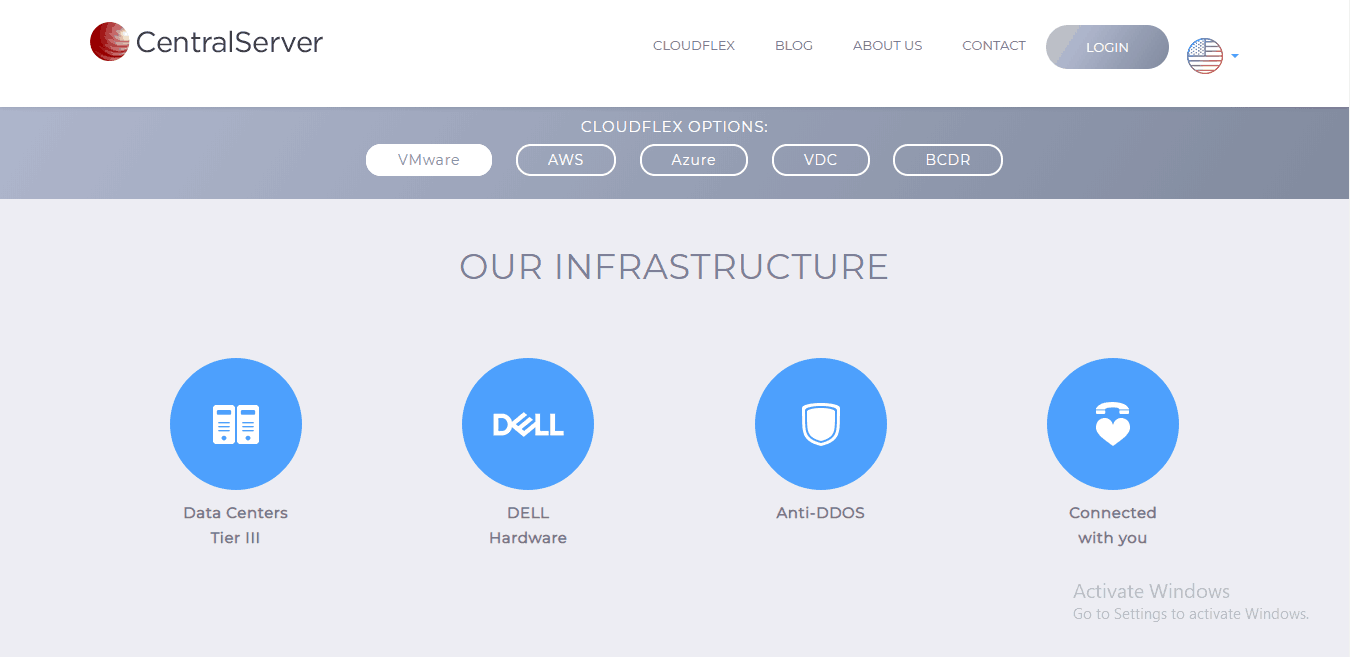 Central Server provides bespoke cloud-based solutions to enterprises. Their services include managed VMware, AWS, Microsoft Azure cloud hosting, dedicated cloud server rental, plus business continuity and disaster recovery services.
Their cloud packages enjoy the following core features:
Self-Service Dashboard:
Create or remove servers, generate images and restore points, access terminals, and monitor your data.
<li">Upgrade Without Downtime: Add memory and IOPS without the need to reboot the operating system.
<li">Unlimited Virtual Settings: The flexibility to configure memory and processor separately.
<li">Tier III Data Center: 99.982% uptime with less than 1.6 hours of downtime per year, and N+1 fault tolerance which provides more than 72-hour power outage protection.
Central Server only offers bespoke, managed cloud-based solutions based on VMware, AWS or Azure. Their hands-on approach may be ideal for large enterprises and corporations with complex websites but is unlikely to appeal to new or small website owners who simply want cheap and cheerful out-of-the-box hosting.
Their solid infrastructure incorporates Tier III data centers, Dell hardware, redundant connectivity, and anti-DDoS. They have a redundant electrical structure and multiple internet connections so that maintenance can be performed without stopping the system and causing downtime. They also offer disaster recovery and business continuity solutions that use replication to protect applications running in the local data center or cloud.
Pricing and Support
Due to the bespoke nature of Central Server's services, their website doesn't display any prices, but a quick call to support confirmed that their prices align with what you would expect to pay elsewhere for similar services. You simply need to give them a call to discuss your specific requirements.
Customer support is available via live chat, telephone, and ticket. I have always found them to be helpful in live chat, but sometimes they can be a little slow to pick up initially. They also have a knowledge base for customers who like to support themselves. While they don't advertise 24/7 support, I'd be surprised if they didn't offer this for managed solutions.