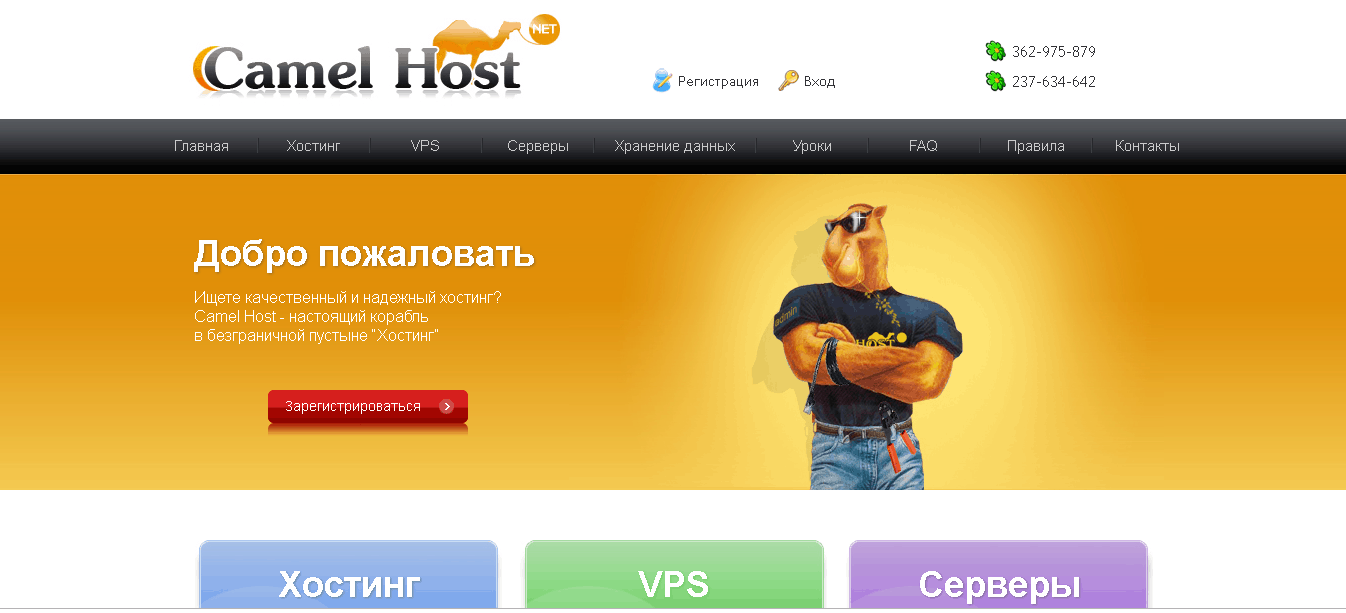 Camel Host is a relatively new Latvian web hosting company that offers Russian language software interfacing and support. All of their plans come with a 30-day money back guarantee and discounts are available on yearly plans.
Features and Ease of Use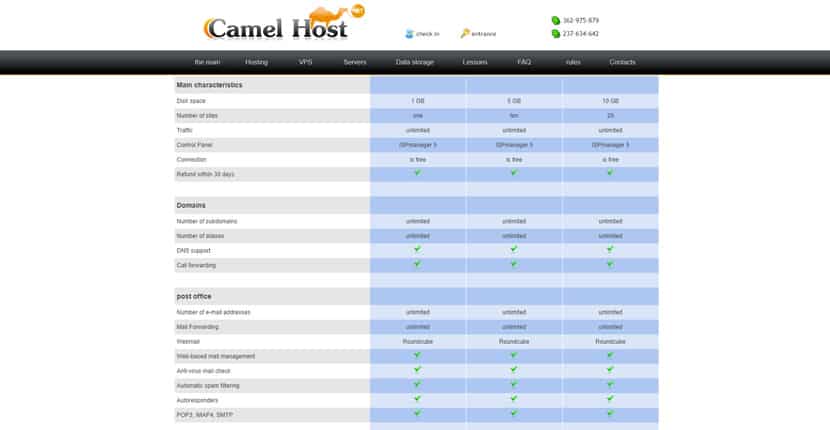 One unique feature Camel Host brings to the table is access to excellent functionality with Russian language support. With their servers located within the European Union, Russian webmasters running e-commerce websites within the region will benefit from the increased speeds and better search engine rankings this location offers. However, the lack of SSL certificate support means merchants will also have to look elsewhere for critical functionality.
Camel Host does not offer any uptime guarantee, which is strange considering the rest of their features are rather advanced. They support PHP up to version 7.1, up to 20 MySQL databases on their top-tier shared hosting plan, and even offer a dedicated IP address with all shared hosting plans. In addition, an auto-installer takes care of the easy integration of CMSes such as WordPress and Joomla.
Here is the full feature list:
FTP access

PHP 5.2 / 5.3 / 5.4 / 5.5 / 5.6 / 7.0 / 7.1

Perl/Python support

CMS auto-installer

Unlimited subdomains and aliases

Data backups
Pricing and Support
Camel Host offers three shared hosting plans with the same functionality (with the sole exception of SSH access, which is reserved for the highest-tier "Premium" plan). The downside is that the pricing is slightly more than what you might find elsewhere for Russian-based servers, but slightly less than what you would find elsewhere for servers in located in the European Union. However, it comes with the caveat that although all plans come with unlimited traffic, storage capacity with the highest-tier Premium plan is capped at 10GB — not nearly enough for medium or large e-commerce websites.
What is excellent is the number of domains supported on their shared hosting plans. Webmasters running multiple websites will benefit from the ability to host as many as 20 websites with a single Premium plan. The price to value ratio is also excellent. The Premium plan is just thrice the cost of the entry-level plan, but comes with a tenfold increase in disk space, 20x increase in domains supported, and 20x increase in the number of MySQL databases provided.
Support options are decent but limited. Email and ticket support was helpful, but their staff took well over a day to respond. A self-help knowledge base is available, but it only gives one or to sentence answers to the most basic questions. There is no live support. Support phone numbers are listed but I was unable to successfully connect with them.