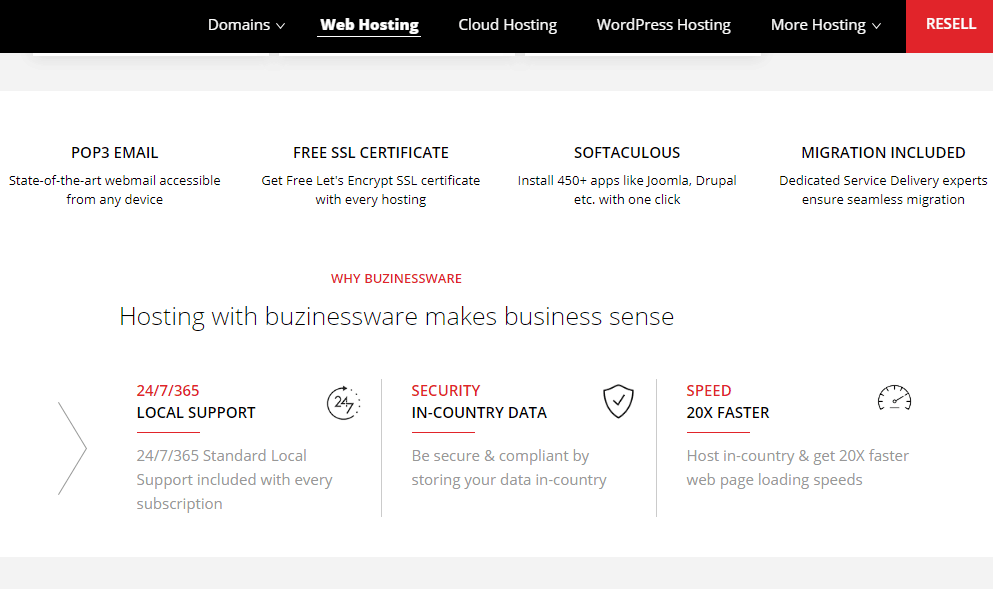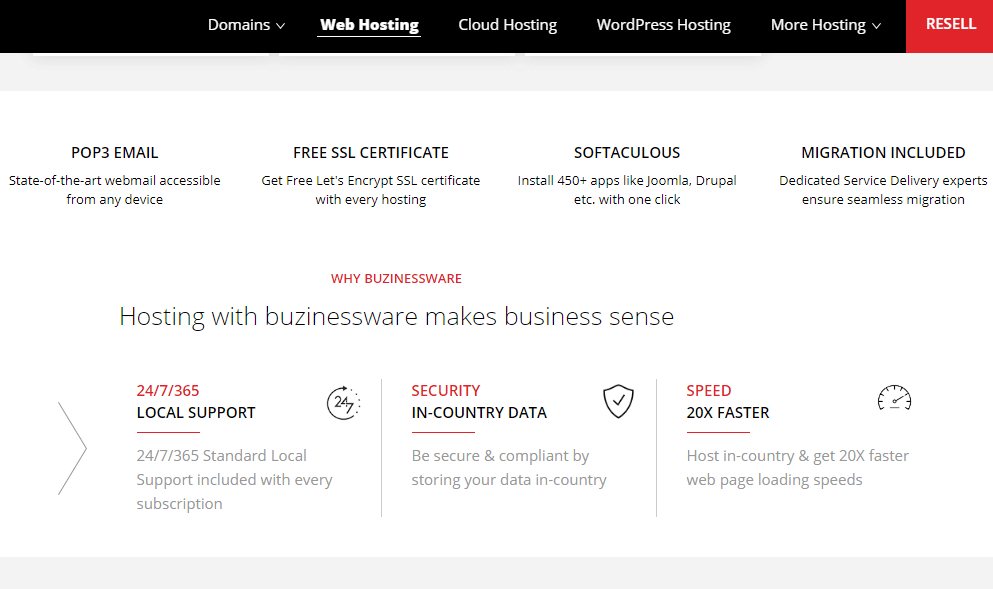 Founded in 2002, Buzinessware was initially started as a retailer of web hosting and email services hosted on just a single rack in Dubai, U.A.E. Today, it has transformed into a one-stop-shop for cloud services as well as a registrar of domain names serving 10,000+ customers (both individuals and companies) in the Middle East and beyond.
Features and Ease of Use
After you sign-up for Buzinessware cloud services, you get the cPanel control panel to help you manage every aspect of your website account, such as PHP installation and JavaScript along with over 450 pre-installed scripts. As standard, you can expect the following features:
MySQL databases
Free SSL certificates
Zero setup fee
phpMyAdmin for database access
FTP account access
Unlimited monthly bandwidth
Free .ae, .com, or .net domain name
This host uses enterprise-grade server resources (CPUs, RAM, and chipsets) sourced from some of the world's popular brands, such as Intel and Samsung along with scalable ultra-fast SSD storage technology with custom IOPS to help boost the performance of its clients' websites.
It also offers a complete line of purpose-built servers that sits in Tier III certified data centers distributed in the U.A.E and Saudi Arabia. The data centers are also engineered with high-performance infrastructure equipped with the best technology ensuring that the vendor can deliver an "always-on" service experience to its clients.
There are no free backup services with its hosting solutions, but the company offers cloud backup solutions powered by Acronis and cloud backup software that uses encryption, compression, and de-duplication of data and files to ensure your data is protected and can be easily be recovered.
Pricing and Support
While Buzinessware web services come with up to 50% off, the solutions are extremely expensive. Its prices are listed in U.S. dollars and you can pay for them starting monthly all the way up to 36-month payment options.
Buzinessware firmly states that it does not offer any refund for the cancellation of its hosting services and its server availability matches the industry-standard uptime guarantee of 99.9%.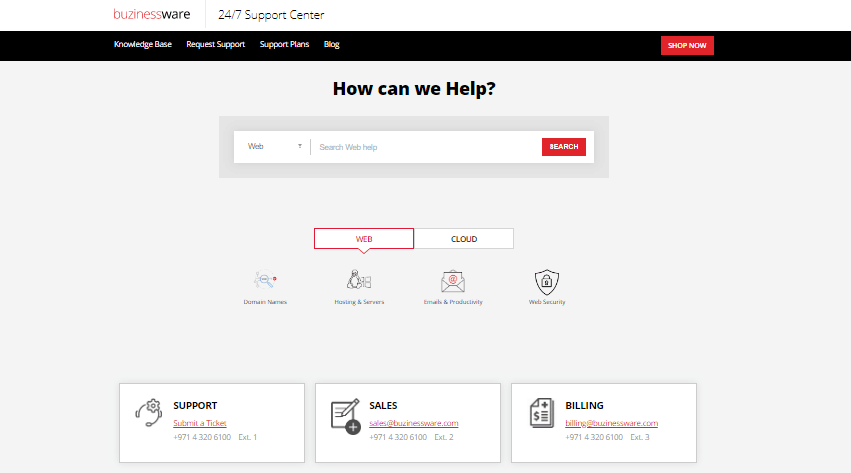 You can contact its 24/7 customer support desk via telephone, email, ticketing system, or through the live chat support window.
Its knowledge base is quite comprehensive with a lot of articles and tutorials.