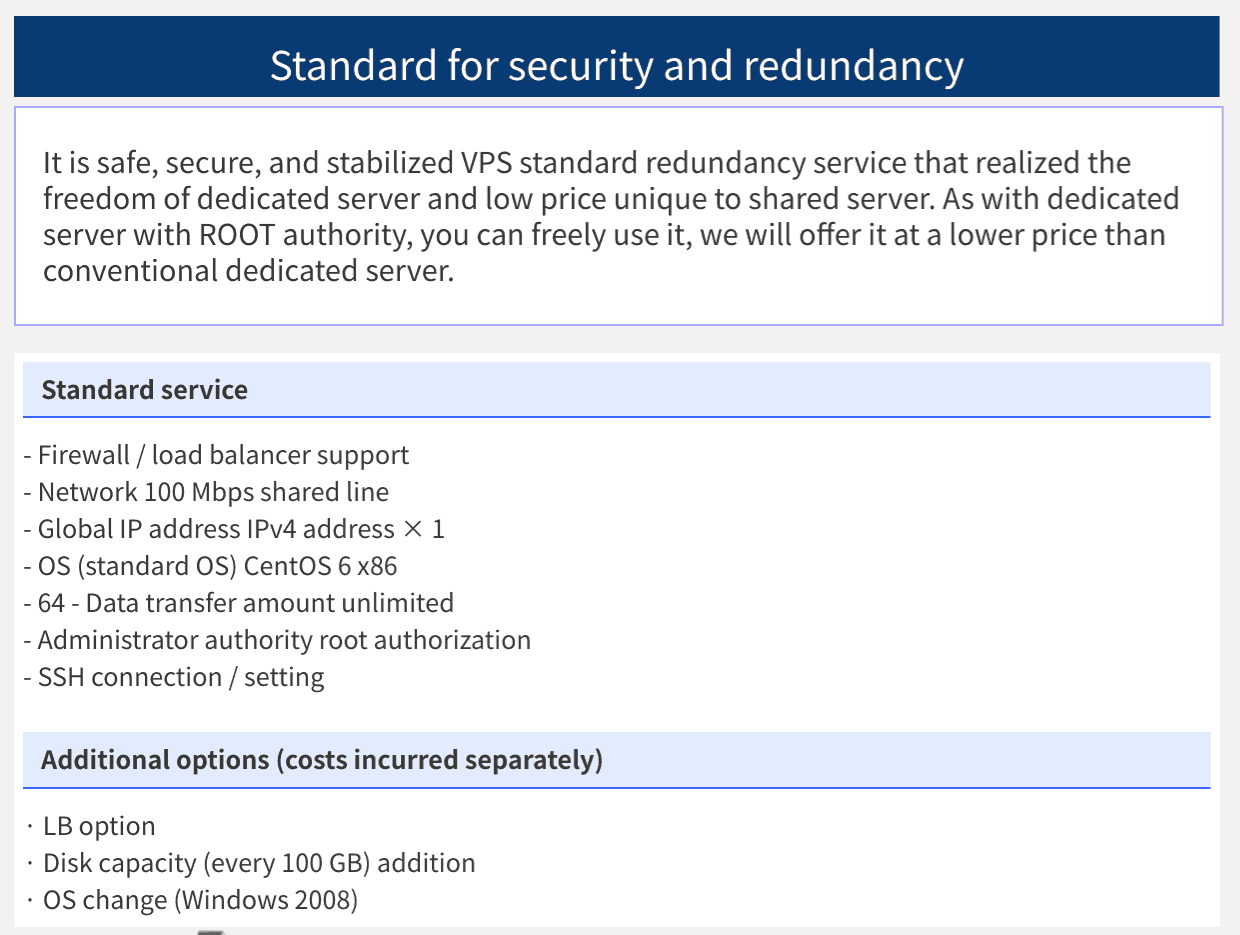 Bekkoame Internet (hereafter simply Bekkoame) is a hosting business based in Tokyo, Japan. The company was founded in 1994, which makes it almost as old as the internet itself. According to third-party websites, the company has
nearly 1000 registered domains
, with this number declining since reaching a peak in 2017. Bekkoame's website is provided only in Japanese.
Features and Ease of Use
Bekkoame offers a range of enterprise-level hosting services including dedicated hosting, cloud hosting, managed hosting, virtual private servers, domain registration, and SSL certificates. Some of the common features of their hosting plans are:
99% uptime service level agreement (cloud hosting plans)
24/7 server monitoring
Choice of two Japanese data centers
SSL certificates available to purchase
Domain registration available to purchase
From 2 GB to 15 GB memory (dedicated server plans)
Bekkoame's dedicated servers come with the latest version of CentOS (Linux), up to 16GB memory, and SAS 300 × 4 RAID 5 (Hot Swap) storage. Root access is enabled, and you can order IP addresses. There are three server plans (Standard, Premium, Premium Pro), but – frustratingly – no ability to customize like you can with other companies.
The VPS plans seem more flexible. You can choose between Windows and Linux operating systems and Bekkoame will install PHP, MySQL, WordPress, and some other software for you. You also get root access and SSH access.
Bekkoame offers colocation services out of two Japanese data centers, one of which is located in Asakusa and the other in Gotenyama. Both have 24/7 monitoring and allow online backup and recovery. In terms of the infrastructure, you'll be pleased to hear that the servers are load-balanced and firewalled.
Whilst it's not stated explicitly for all of the services, cloud hosting comes with a 99% uptime guarantee (not backed by SLA), so this might apply across the board.
Pricing and Support
There are no prices on Bekkoame's website, and hosting services are difficult to set up. First, you need to complete a registration form, then our team will give you a call to confirm your details, and finally, the relevant department will contact you to initiate the setup process. Maybe this is the standard procedure in Japan (I have no idea), but it's not something I'm accustomed to.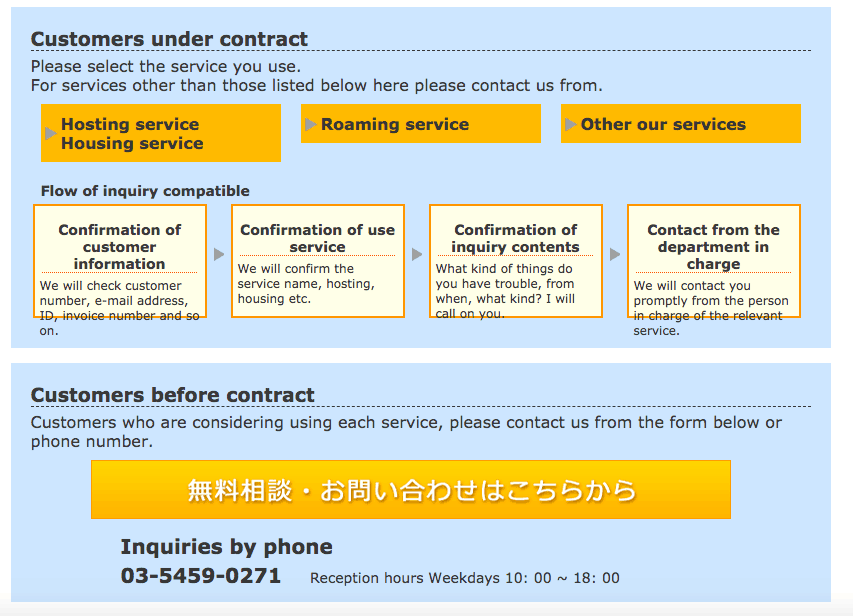 You can contact this company via many different methods. There are dedicated email addresses and phone numbers for each department: pre-sales, technical, roaming services, general enquiries, and nuisance/issues. There is a separate telephone number for if you need emergency assistance outside of business hours.