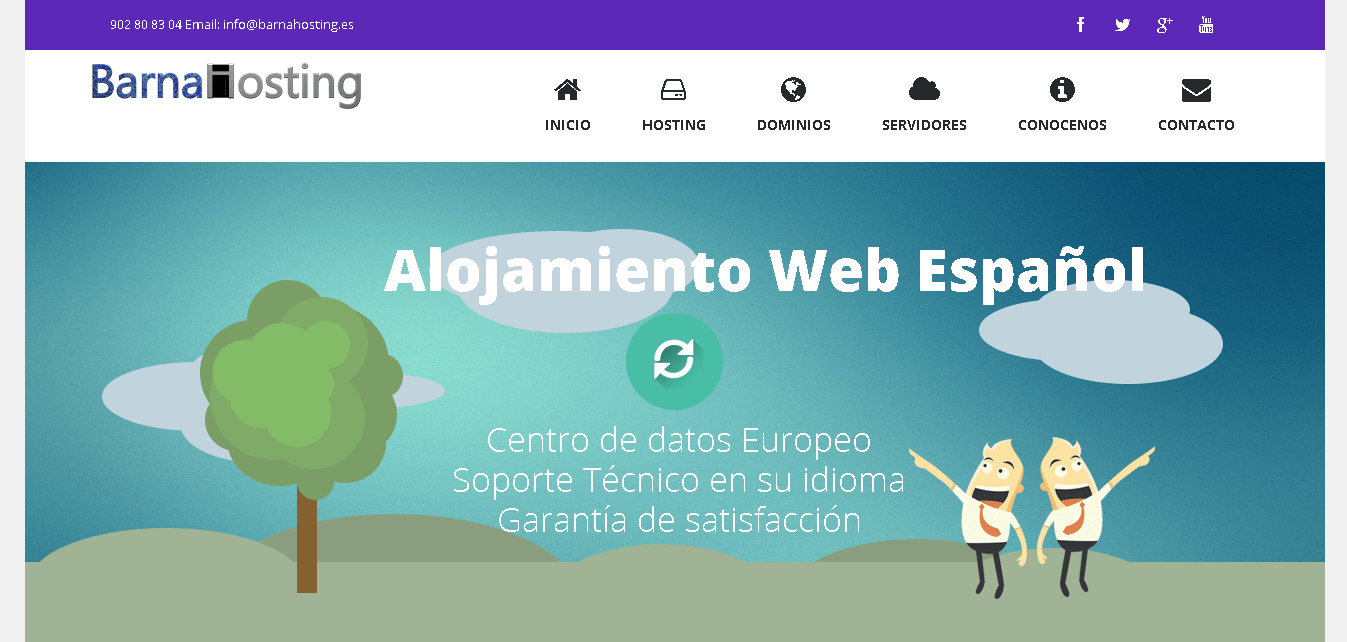 BarnaHosting is a Spanish IT company that offers economical shared hosting, a variety of dedicated servers, VPS, domains, and extras such as SSLs and web design services. Located in Europe, its servers are manned 24/7 by technical support staff.
Features and Ease of Use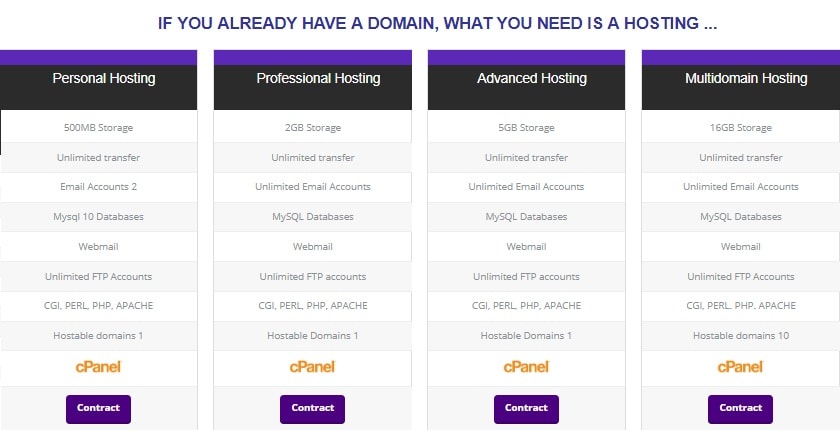 BarnaHosting's Linux web hosting packages come with a number of useful features including:
FREE cPanel / WHM
Domain name registration/transfer
Unmetered monthly bandwidth
CGI,Perl,PHP, Apache
Unlimited FTP accounts
Email accounts
MySQL databases
Its redundant Dell servers are connected to RAID hard disk storage and multiple connections. This enables the delivery of impressive speeds and a 99.9% uptime warranty, which low-level hosting services can only dream of. Hosting services are provisioned instantly, so customers can get started on their web projects quickly. Servers are fully scalable and come with dedicated IPs.
BarnaHosting provides ample space for hosting multiple websites and email accounts. Under cPanel, you will find a number of Open Source scripts such as Joomla, Drupal, WordPress, and Oscommerce. Frontpage is supported as well. And if you know how to code, you can also create and host custom PHP/MYSQL apps in no time. Once your website is up, you have the option to secure it with SSL and back it up nicely using a simple wizard.
It's also worth mentioning that dedicated servers and VPS are fully managed. Customers can focus on running their businesses and leave the administration of servers to experienced technicians who will take care of updates, configuration, and security. Free backup servers are on standby just in case the existing ones fail.
Pricing and Support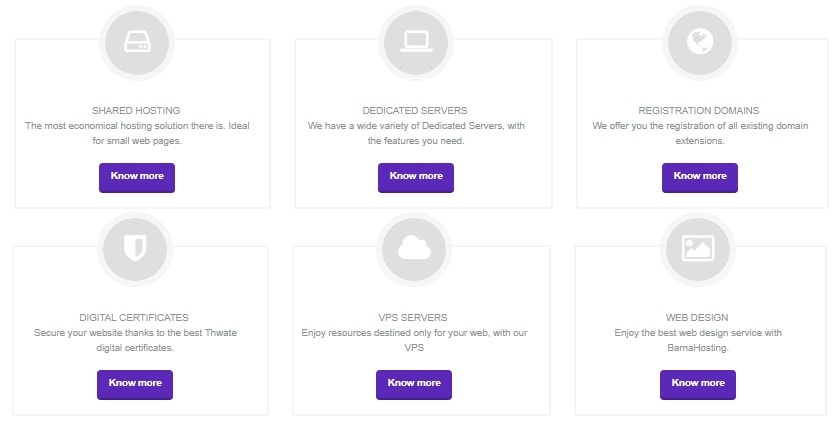 Some hosting providers offer new customers attractive initial plans only to increase the costs later on, so customers find themselves paying more for services such as emails, privacy protection, and databases which they thought were discounted. BarnaHosting is transparent so when customer place their orders, they get to see the exact amount they ought to pay upfront. All shared hosting plans are backed by a 30-day money-back guarantee with no conditions, meaning you get a refund if you cancel your order within that period.
Spanish customer agents are available via telephone from 9:00 AM – 9:00 PM on Mon-Fri, while email and ticket support is available 24/7. They will answer your questions, clarify product information, and help you troubleshoot and fix hosting problems. I wish they were multilingual, but that shouldn't be a problem as you can still refer to the FAQ section and knowledge base for answers.