AVA is a company in Vietnam that offers web hosting, email hosting, reseller hosting, website design, domain registration, and image editing. Its team consists of IT engineers and graphic designers. The company's servers are housed in Houston, in the United States and its website is available in Vietnamese only.
Features and Ease of Use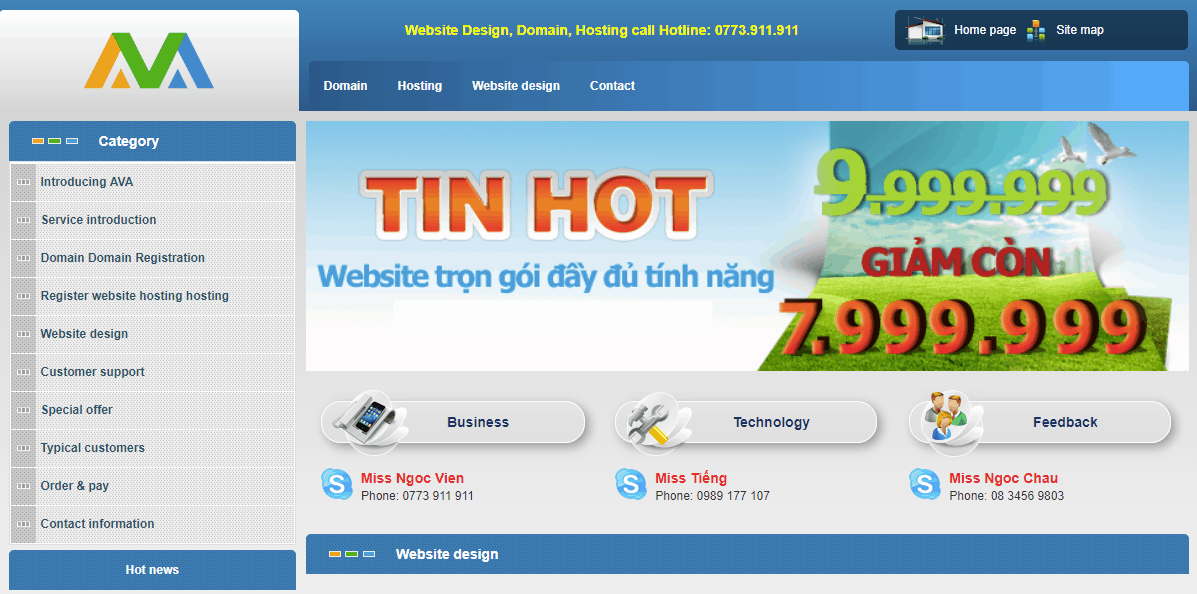 Web hosting from AVA comes in two categories namely, Hosting and Hosting Pro, each with Linux and Windows OS plan variations. For Hosting, there are six plans on each variation and there are five each for Hosting Pro. Customers on these plans get the following resources:
Up to eight add-on domains
Daily/weekly automatic backups
Either 35,000MB or unlimited bandwidth
Anywhere from 1500MB to 30,000MB storage space
AVA backs up the SQL databases daily but the entire website (including your codes and design files) is backed up every Sunday. If you need to restore a backup, you'll have to give the company 24-hour notice. If it's an emergency and you can't wait 24 hours, they will charge you for the service.
AVA supports ASP, ASP.NET, PHP, and Perl on the Windows hosting plans. You'll also get MSSQL along with MySQL databases. On Linux hosting, you can program with PHP, Perl, and Python. For databases, you get MySQL only.
You can either write your code in accordance with the programming scripts that the company supports, or install a Content Management System (CMS) to help with a more beginner-friendly design outlook. While you can install whatever CMS you want (as long as its core programming language is supported), there's no one-click installer. You'll have to Google how to set up CMSes manually. You can upload/transfer files with FTP, and use SSH access to connect over an unsecured network.
Pricing and Support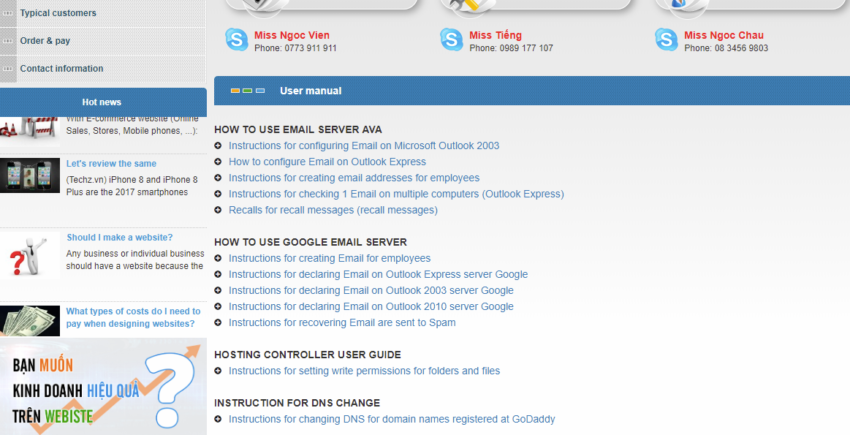 The shared hosting plans start out cheap but as you go up through the plans, you'll see that they becoms expensive for the features on offer. The reseller hosting plans offer little for a much higher price. Given that the resources are too limited, you can't divide them between many customers for a fair price.
AVA doesn't offer monthly subscription billing; you have to pay for at least six months and sometimes as much as a year, depending on the plan selected. If you pay for a year on Hosting Pro, you'll get a free website template worth $50 from Template Monster. You can pay by bank transfer, and if at any point after payment you need to upgrade, you'll have to contact support and state your request so that it can push your remaining balance to offset the cost of the new plan.
You can contact customer support 24/7 through email, phone, and fax, and they even provide remote assistance via TeamViewer. While they don't have a knowledge base, there are some hosting-related FAQs you can refer to. However, please note that the FAQ section might not cover all aspects of managing your account as it's not very comprehensive. Regrettably, I didn't receive a response when I reached out to customer support via email.