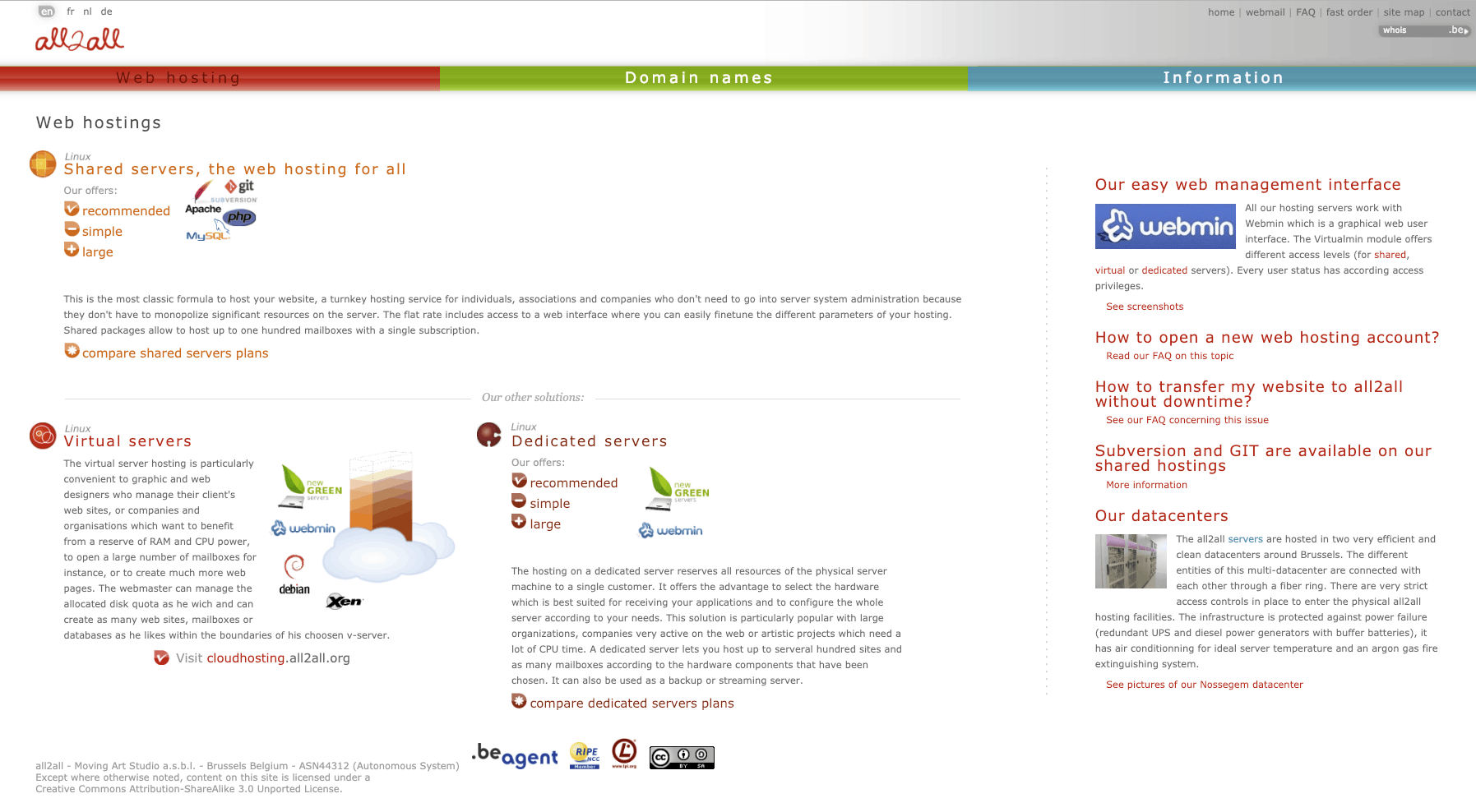 Belgium-based all2all is part of Moving Art Studio, a non-profit group dedicated to the promotion of the arts. Moving Art Studio originally built a hosting infrastructure circa 1999 as a virtual space to exhibit artwork. Once the team realized they had a professional-grade service that could be offered to the marketplace, the all2all hosting service was born.
It maintains its non-profit status to this day and makes grants to provide free or very low-cost hosting for artists with limited financial means. The service is built entirely on open-source software. They don't make marketing claims or guarantees of any kind, which may be reassuring to some and cause for concern to others. But it seems appropriate, given Moving Art Studio's non-profit status.
For the paying public, all2all provides shared, cloud, and dedicated hosting plans, with good flexibility to configure each type of plan.
Features and Ease of Use
Notwithstanding its pro-social roots, all2all is a commercial-grade hosting provider offering Linux-based hosting at prices that would be acceptable for a large variety of organizations.
Here's a list of features you'll get with all2all:
Automated backups, performed weekly; the previous seven days are backed up at any given time
DNS management for up to ten domains
Disk space: tops out at 1TB for shared hosting plans
Bandwidth: unlimited for shared hosting plans but subject to Fair Use policy
Domain registration is available but not included with packages. The same applies to SSL certificates.
The culture of all2all is rooted in a strong ethic of privacy and free speech. This does not guarantee that your data is secure, but it does mean that you have partnered with a hosting company that does not have a typical profit motive and will be naturally reluctant to sell your data for any reason.
Furthermore, all2all optimizes power usage to keep its carbon footprint to a minimum.
The all2all admin interface is certainly not the standard web-based interface you'll find on most mainstream hosting services.  While quite functional, it would not be intuitive to a non-technical user. For instance, you can't use it to manage your email, and you won't find the usual easy integrations with CMSes like WordPress.
That said, all2all does have a referred partner network of web designers and developers who are familiar with the platform and can help (for a price, of course).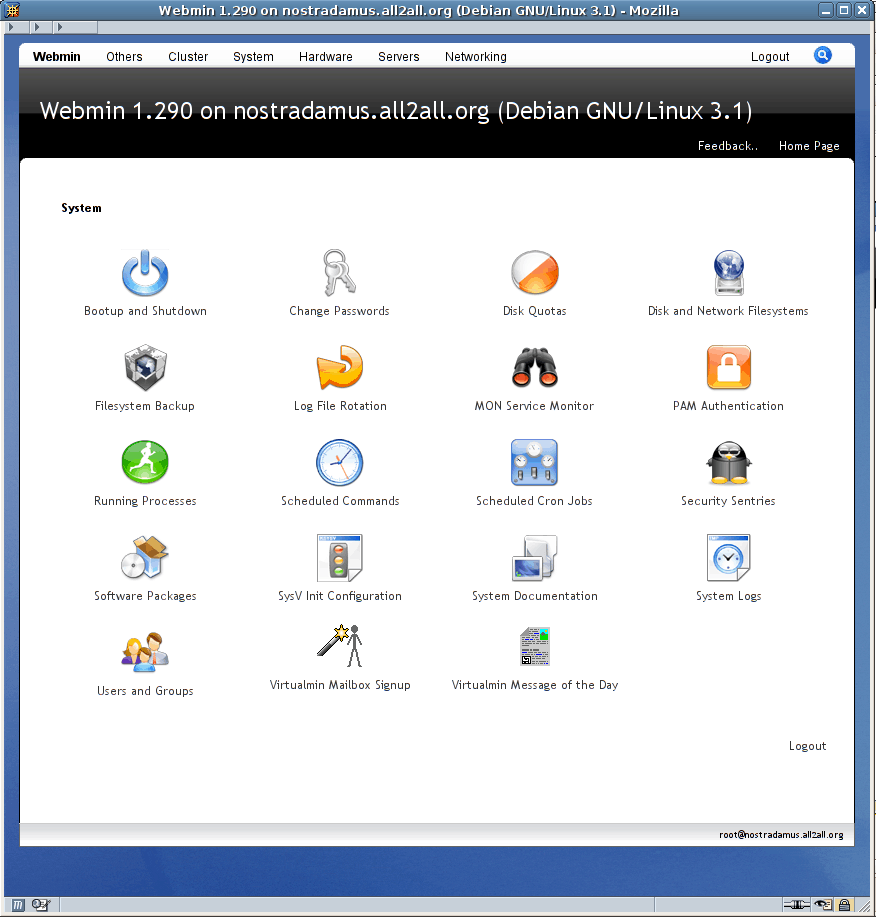 Pricing and Support
Shared plans are offered at three levels, all at very competitive prices.  The "simple" plan offers support for a single domain and 10GB of disk space — though only 1GB will go to your website and the rest to your email and backup. The "recommended" supports up to five domains and gives you 100GB storage (10GB for your website), while the "large" plan supports ten domains and gives you 1TB of space (100GB for your website).
Cloud VPS hosting plans and dedicated server plans are also competitively priced, offering boosts in CPU power, RAM and disk space.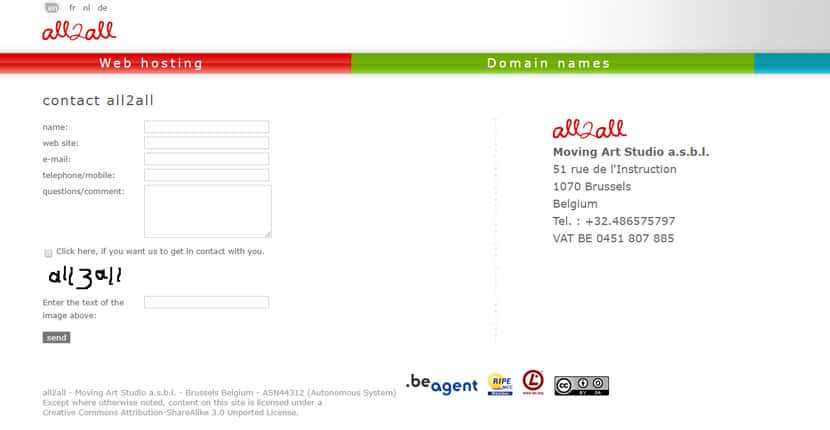 The support team responds promptly, but they only offer assistance through email. If you require real-time help, this service may not meet your needs.