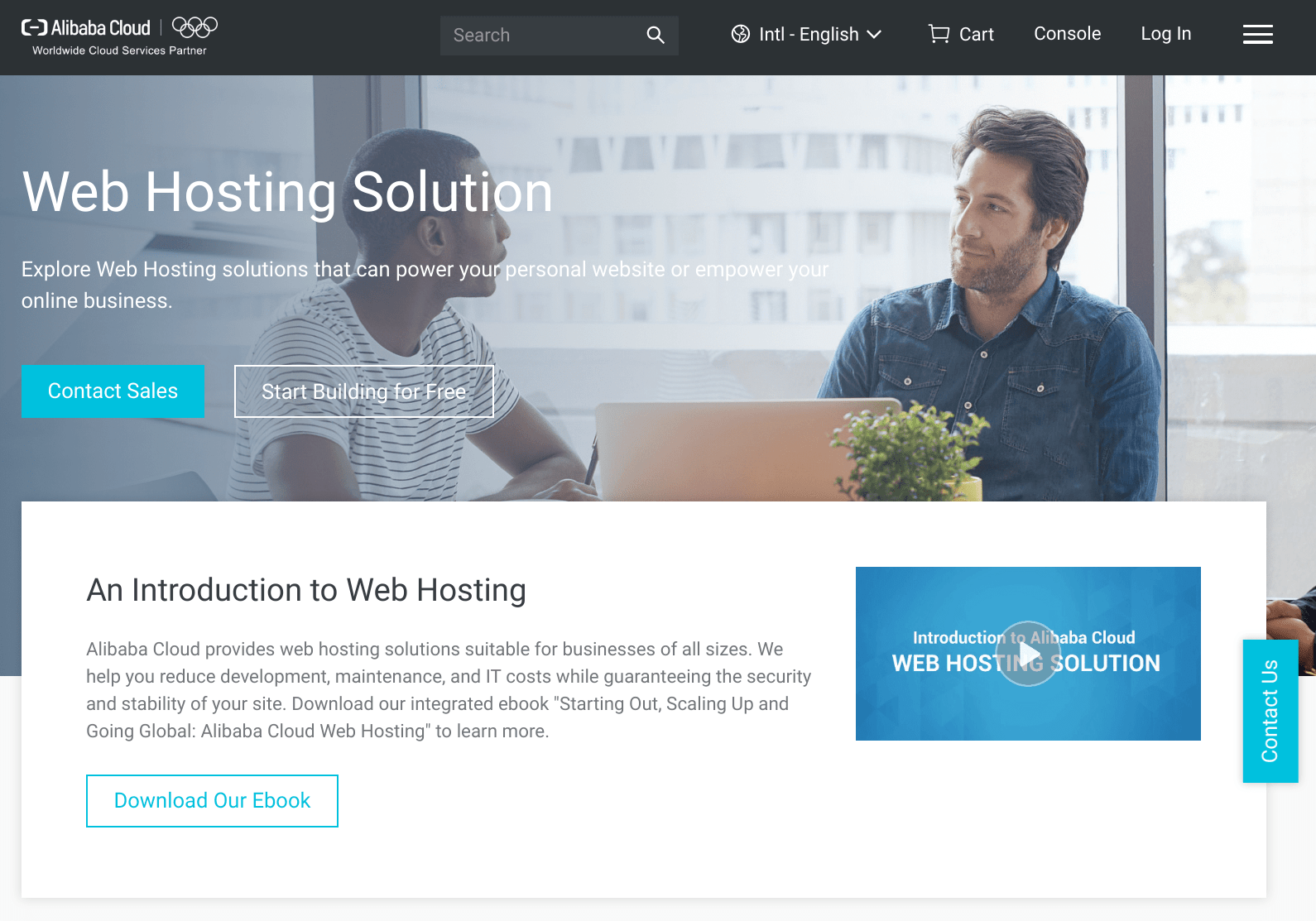 To compare the best web hosts, we hosted the same WordPress website on each one and tested performance, customer service, and value for money.
Check out the results here.
Chinese e-commerce giant Alibaba first launched its cloud computing business back in 2009 as Aliyun, which was later rebranded as Alibaba Cloud. With 18 data centers and more than 50 availability zones around the world, Alibaba Cloud has grown rapidly to cross the one millionth customer mark in 2017.  It is now China's largest cloud provider, and one of the biggest cloud hosting companies worldwide.
Alibaba Cloud's website is very sleek, informative, and available in several languages, including English.                  
Features and Ease of Use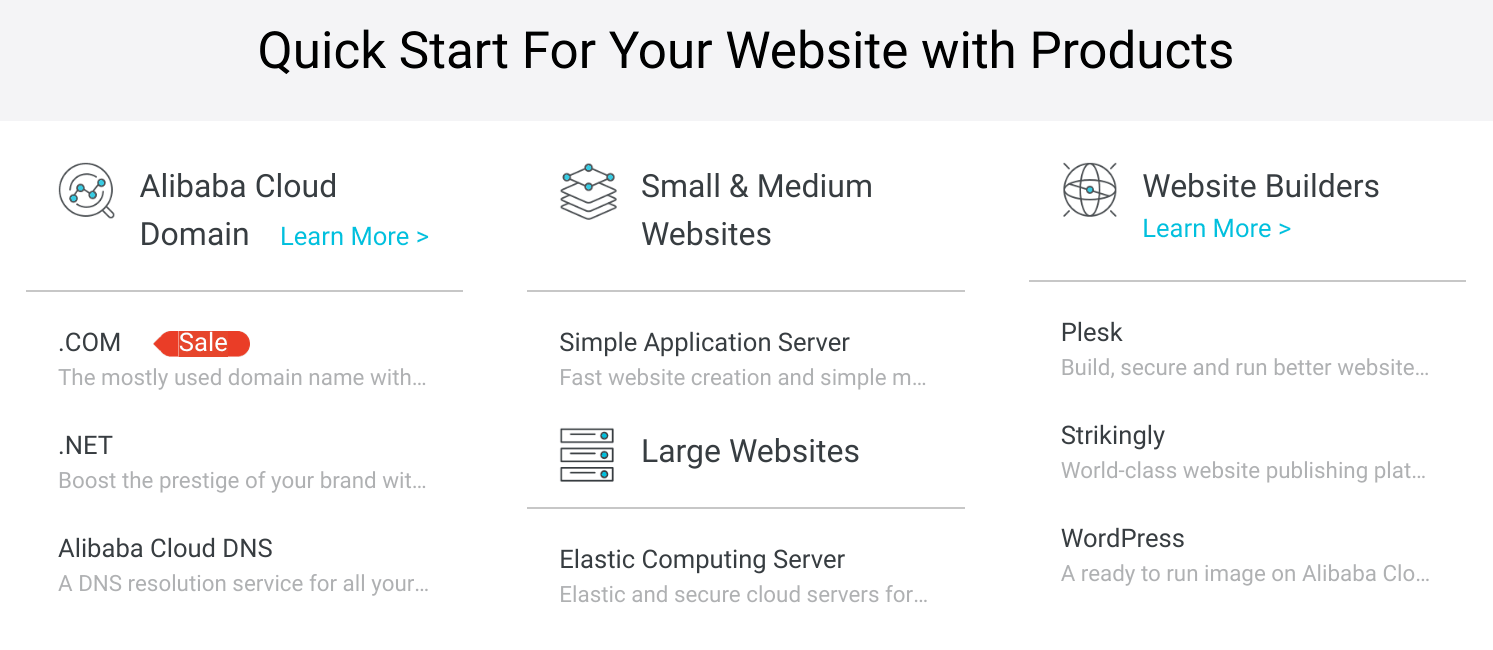 Alibaba Cloud offers a broad and diverse range of enterprise-level cloud products and services such as elastic computing, database services, storage hosting, VPC networking, and domain solutions. Starting with its web hosting service, some of the key features are:
5 GB web space

30 domain names

50 GB monthly data transfer

30,000 monthly visits

PHP 5.3 – 5.5

Custom control panel

99.99% uptime

Linux OS with Apache web server
One of Alibaba Cloud's standout features is its widely dispersed worldwide network. However, its web hosting is available only in two regions: the U.S.A. (Silicon Valley) and Hong Kong.
Although Alibaba Cloud could be a good choice for personal blogs and small to medium-sized businesses, it doesn't offer anything to set itself apart from the competition apart from its global infrastructure.
I'm slightly disappointed not to see more features from such a "big name" provider. Disk space is limited to 5 GB, and the custom control panel isn't very user-friendly for an average (non-techie) user. On the plus side, you can host 30 domains on each account. There is no auto-installer, but you can still install popular CMS applications such as WordPress and Joomla.
Pricing and Support
Alibaba Cloud offers just one fairly priced web hosting plan but with slightly lackluster features considering the size of this company. 
The good news is that it offers more than 20 always-free products and a free trial that allows you to test 16 paid products. You can take advantage of the free trial(s) as long as you've been registered for less than a year, but beware that you have to enter payment details, so you could be charged if you don't cancel the contract before the trial period ends.
Alibaba Cloud provides excellent support. There's a very good knowledge base plus a forum and a helpful F.A.Q. section. Support channels include telephone and ticket support, and live chat. I was happy with the help I received when I tested the live chat channel:

How much does Alibaba Cloud cost?Alibaba Cloud offers multiple plans priced highest to lowest. The price depends on which type of hosting plan you choose. You can see the updated pricing table (updated weekly) below.
Which Alibaba Cloud plan should I get?My recommendation is to start with a cheaper plan. You can always upgrade later on. Alibaba Cloud can help you with the migration to a more expensive plan. The increase in visitors many times takes longer than expected and you shouldn't pay a lot of money until the need arises. Of course, your needs may vary, and you can consult with a hosting expert fromAlibaba Cloud here.
How good is Alibaba Cloud's customer support?Alibaba Cloud is not ranked as one of our top web hosts. But that can also be a result of Alibaba Cloud being a small, under the radar, hosting provider. There are advantages to a small hosting company – as a customer, you are more important to them. You can also check out our comparison of the most popular web hosting services here.