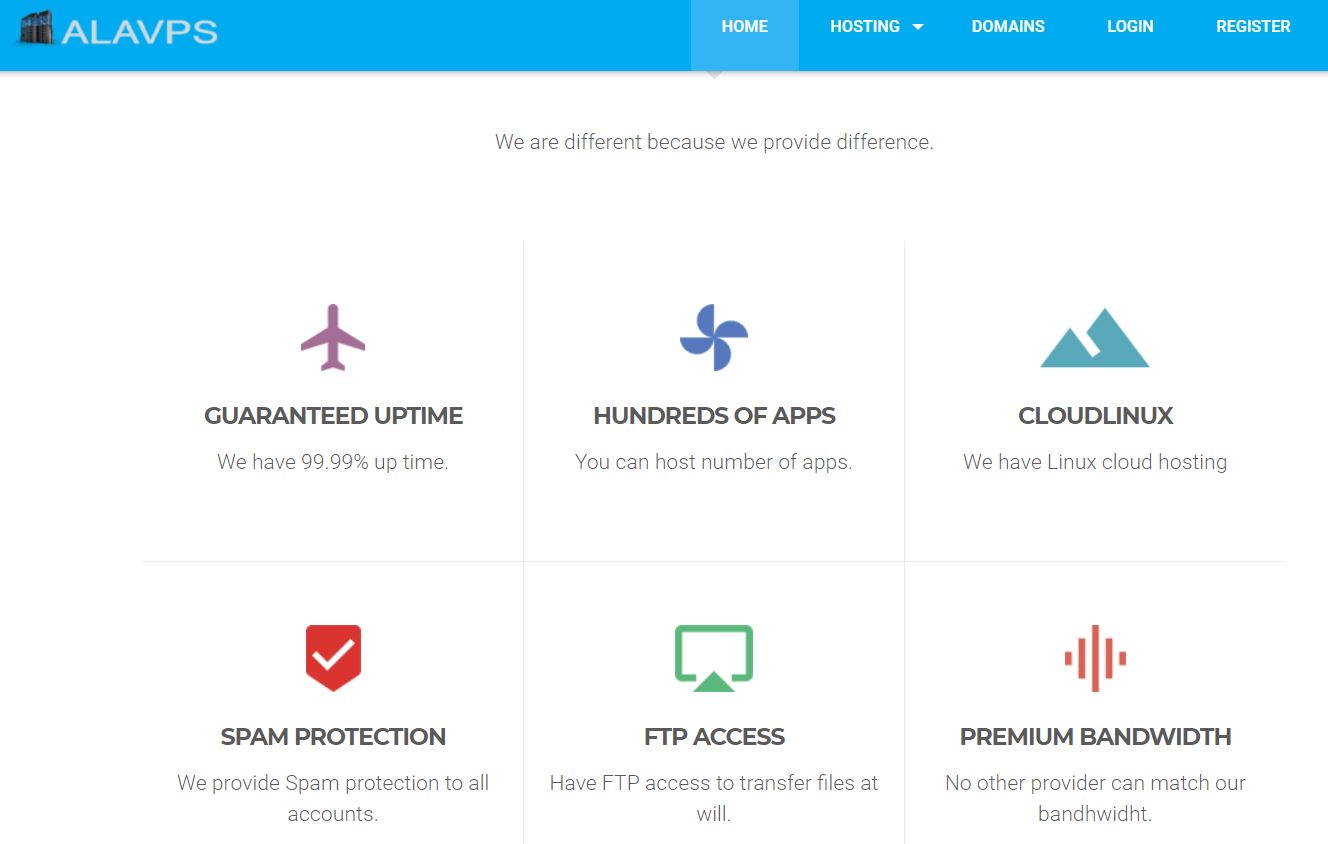 Headquartered in the U.S., ALAVPS offers a range of hosting services including, shared hosting, cloud VPS, VPS, and dedicated servers. It also provides domain name registration. It isn't clear when this company was established or where it locates its data centers.
The ALAVPS website is straightforward and in English. However, it has some quirks. Several links, such as the terms of service and social media buttons, redirect to the homepage, and the live chat option doesn't function.
Also, there is conflicting information about the hosting plans. For example, features such as the amount of disk space, bandwidth, and the number of hosted websites, are different in the shopping cart section than on the main website. These issues make me question whether ALAVPS is a genuine host. I wouldn't recommend handing over your payment details without doing your own investigations.
Features and Ease of Use
ALAVPS offers three paid shared hosting packages (Standard, Advanced, and Extended) and one free plan (Basic).
The Basic plan comes with the least resources, including 1 hosted domain, 1 GB of disk space, 100 GB of bandwidth, 5 email accounts, cPanel, and weekly backups.
With the three paid packages, the disk space ranges between 3 GB and 8 GB (SSD), and the bandwidth is from 300 GB to 600 GB. You can host from 3 to unlimited domains and get from 15 to 45 email accounts. All three plans include the following standard features:
CDN
cPanel
Weekly backups
Website migration
SSL certificate
CloudLinux
99.99% uptime guarantee
The cPanel control panel helps you facilitate task management on your website. However, to get other useful features such as Softaculous one-click application installer, a website builder, unlimited FTP accounts, and unlimited parked domains, you need to sign up for the most expensive package (Extended).
I suggest you look at this top web hosting comparison if you want to explore better and more cost-effective web hosting options.
ALAVPS also has a free VPS plan (VPS 1 Starter) and three paid VPS plans (VPS 2 Standard, VPS 3 Advanced, and VPS 4 Super) with a 100% uptime guarantee. The Starter package gives you 1 CPU core, 25 GB of SSD storage, 1 GB of RAM, and 1 TB of bandwidth.
Even though the paid VPS plans have slightly higher resources (up to 75 GB of SSD disk space, 4 GB of RAM, and 4 TB of bandwidth), the VPS plans are still basic when compared to the industry's current standards.
Pricing and Support
Whether it's shared hosting or VPS, ALAVPS's prices are high, given its average features and resources. With shared hosting, you can choose to subscribe monthly, annually, or biennially. For the VPS plans, you can only subscribe on an annual basis. No setup fees are required, and all prices are in U.S. dollars.
It's worth mentioning that the prices advertised on the website differ from the prices at the checkout, which is very confusing.
As well, my experience with ALAVPS's support was awful. Even though the website has a knowledgebase section, it has no tutorials and FAQs.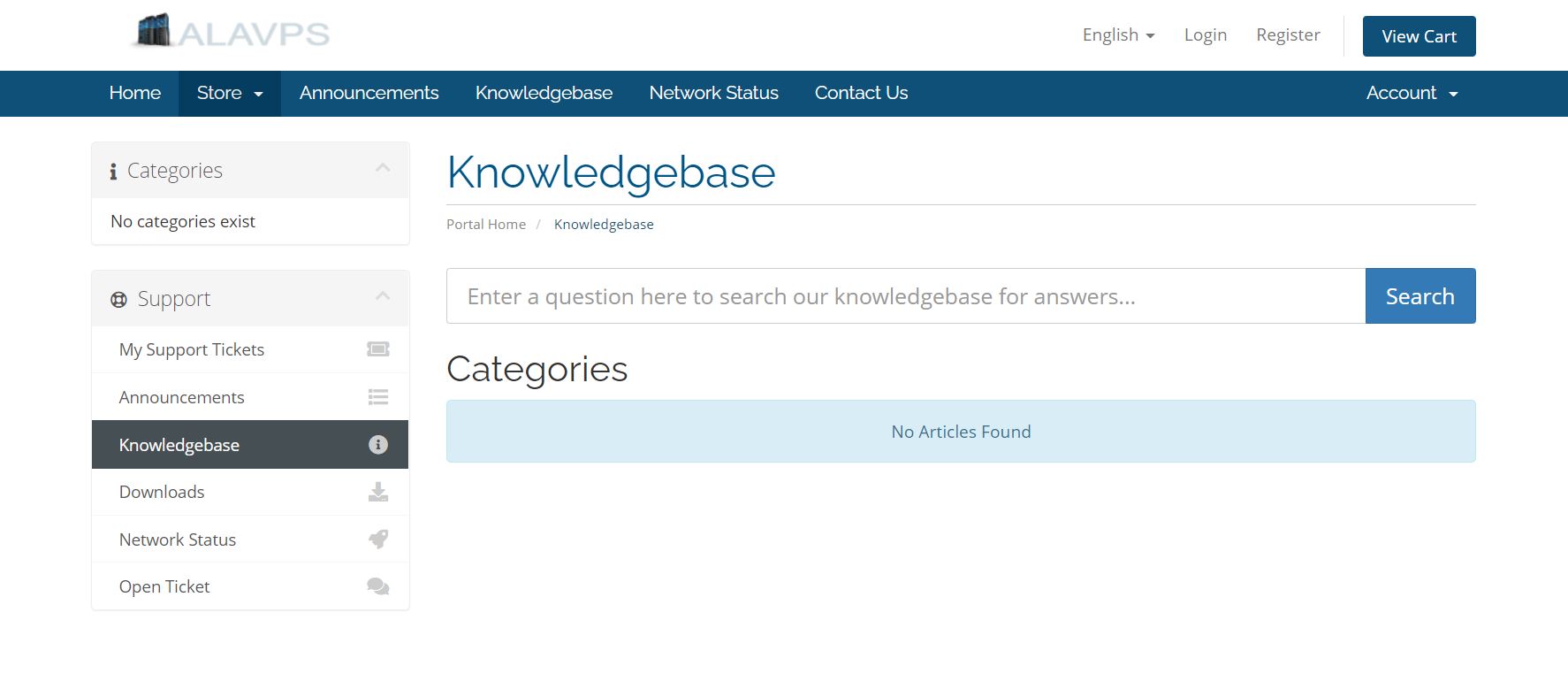 Feel free to reach out to our customer support through various channels such as the ticket system, email, contact form, and phone number. While we also offer a live chat option, kindly note that it is currently non-functional. I personally tested all available online support alternatives and unfortunately did not receive any responses. Your inquiries are important to us, and we're here to assist you in any way we can.