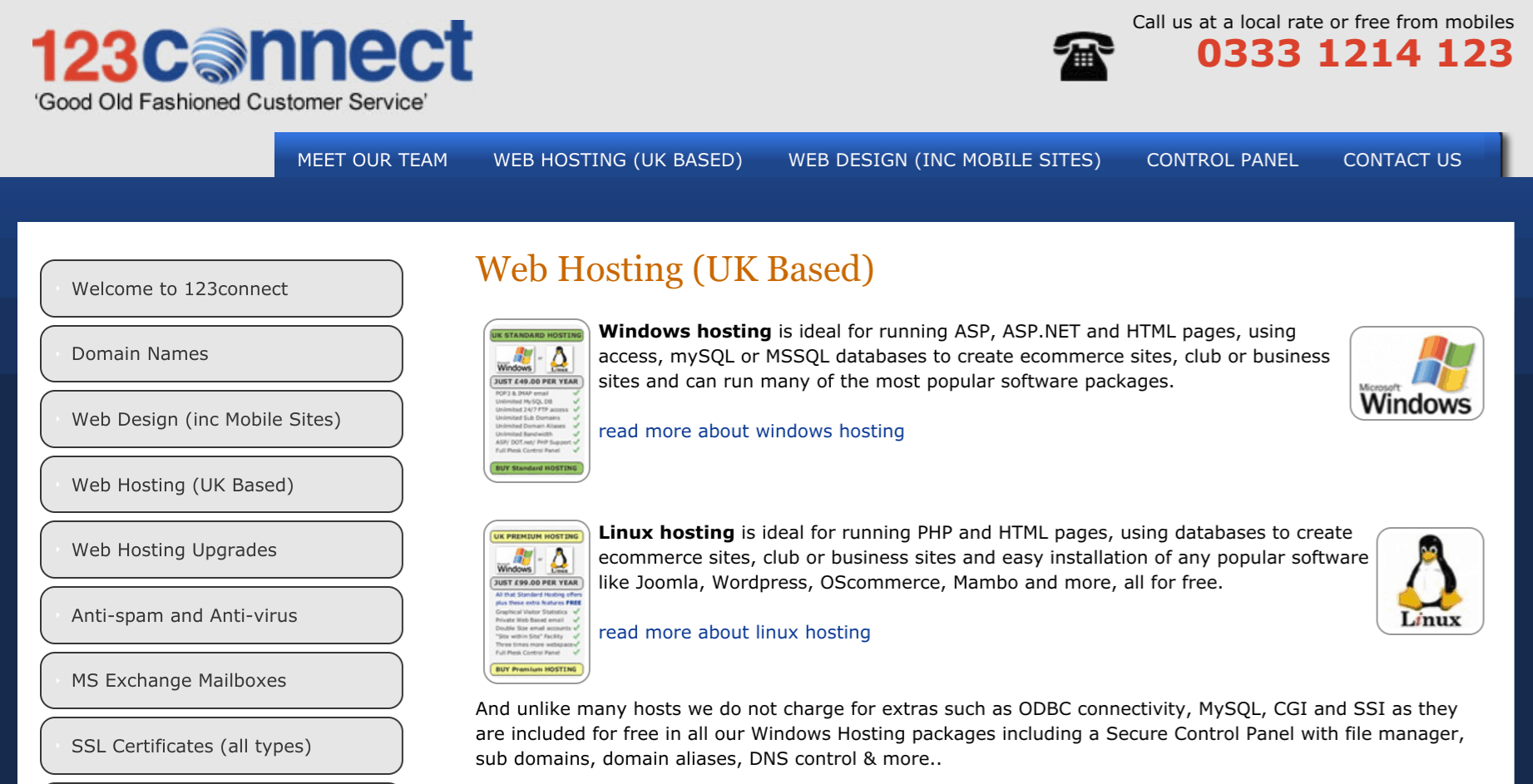 Founded in 1999, 123connect is a U.K.-based (and very U.K.-centric) business offering website hosting, website design, and domain registration services. Its own "old school" website is available in English.
Features and Ease of Use
123connect offers a small selection of hosting plans. Its shared hosting plans come with the following core features:
Free 5 GB secure cloud backup
Free .co.uk, .com, .net, or .uk domain name for life (with some plans)
Free SSL certificates
Up to 5000 MB web space
Unlimited bandwidth per month
123connect offers a choice of Windows or Linux hosting plans, both of which use the Plesk control panel and come with the usual features you'd expect. For example, the Linux hosting comes with PHP, MySQL, phpMyAdmin, Perl, CGI, and SSI; the Windows hosting supports the .NET framework, ODBC connectivity, MySQL, CGI, and SSI. Notably, there is no support for advanced coding languages, nor Cron jobs, nor SSH access.
All plans come with unlimited FTP accounts, a one-click installer, and an extra-cost website building tool. Uniquely, this host offers an SEO training course that includes video tutorials to help you improve your website's Google ranking.
You can customize the hosting plans by adding various extras at the checkout. You have the option to include additional mailbox space, server space, MSSQL databases, and extra backup space to meet your specific needs.
Pricing and Support
This provider's prices are high compared with its local and international competitors, and it's hard to justify the prices for the features provided. But if you can get by with the cheapest (Standard) package, you will benefit still benefit from a free domain and free SSL certificate plus unlimited bandwidth, FTP accounts, and subdomains.
Plans can only be bought on one-year terms, so there are no discounts for signing up for alternative stretches.
This company is proud of its customer service, and claims that it offers "good old fashioned customer service":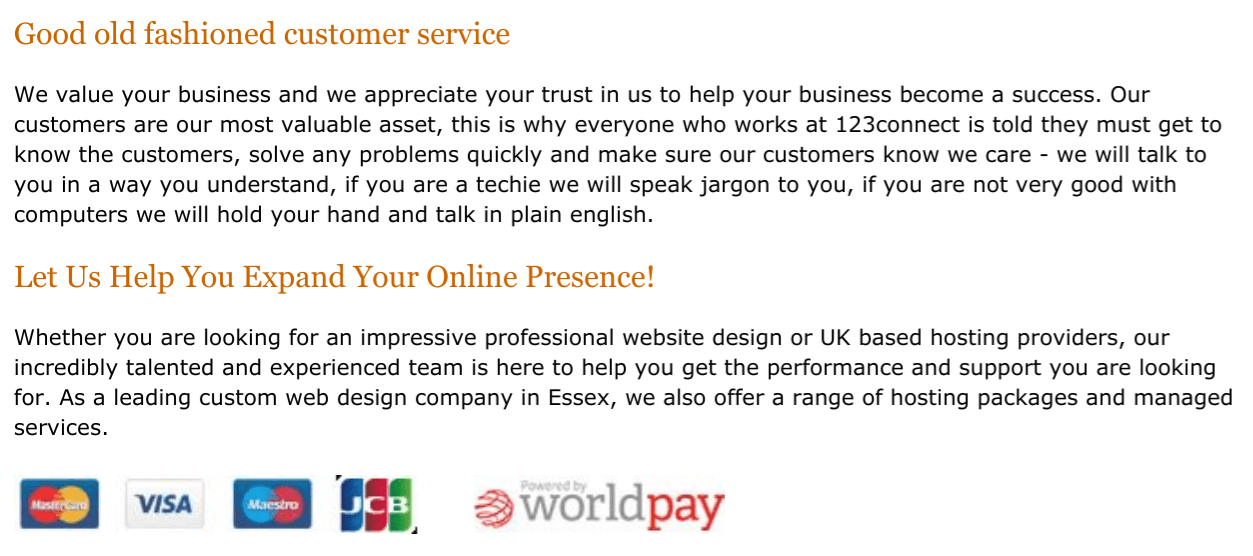 You can contact this company by telephone (only local rate U.K. numbers) and email (to various departments). According to the 123connect website, you should receive a response within a few hours, but this doesn't reflect my experience. I tried to contact the company by email to ask about any uptime expectations or guarantees, but I received no response within four business days. You might have better luck than me, but you can't support yourself instead because there is no knowledge base.