Bonsai Makes Freelance Task Management and Administration a Breeze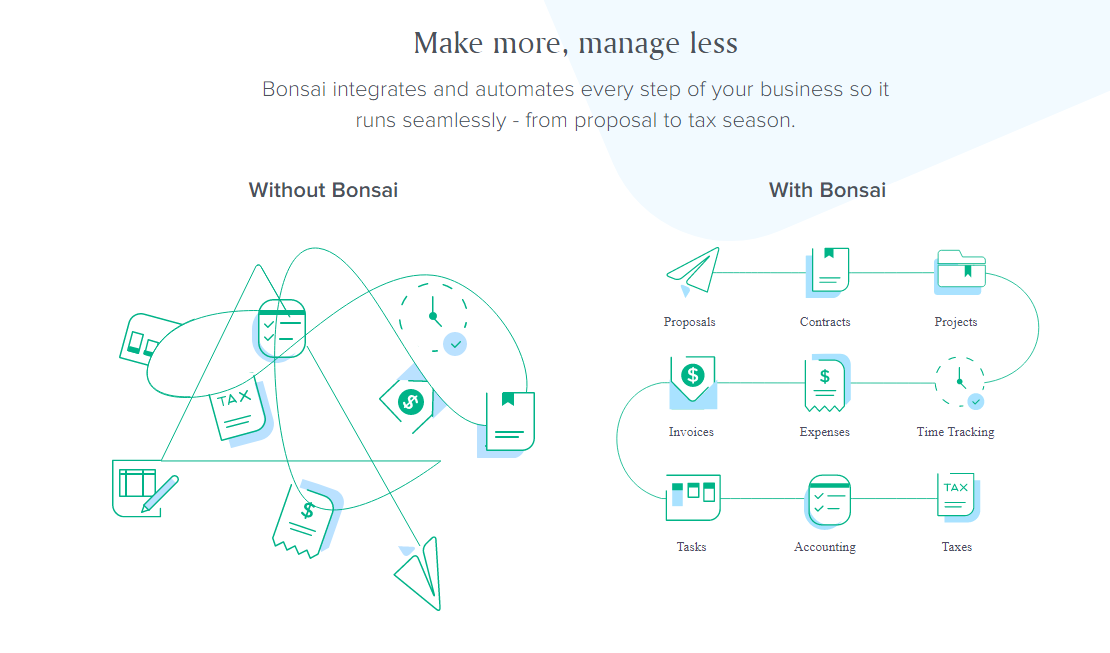 The Holy Grail for every freelancer is a software solution that takes the pain out of administrative tasks. Let's face it – none of us chose the freelancing life because we love writing contracts, managing invoices, and submitting our own taxes. So, when I was asked to review Bonsai, I was genuinely excited.
Before we get started, though, I need to address the biggest elephant in the room – Bonsai isn't exactly a project management platform. Sure, it has some project management features, and the built-in time tracking is pretty good. But where Bonsai truly shines is with its workflow features, which include pre-built contracts, proposal templates, and automation.
If you're a freelancer, or you run a small agency, there's a good chance you'll love Bonsai. I found it super easy to use, and I could genuinely see it saving me a lot of time with managing invoices.
However, if you've got a large team that needs collaboration features, or a detailed project that needs a variety of integrations to help it run smoothly, you're better off elsewhere. Bonsai is also only available in English, which is pretty limiting for international businesses.
Bonsai's 14-day free trial was the perfect opportunity for me to put it through its paces. So, settle in and keep on reading to see whether Bonsai is the right fit for you.