In the world of browsers with "take it or leave it" options that track your online activity and sell your information to 3
rd
parties, the Vivaldi browser is a much-needed alternative. Offering multiple configuration options, so it adapts to the way you like to work and never tracking your movement – Vivaldi is the first genuinely user-centric browser. We spoke with
Jón S. von Tetzchner
,
CEO of Vivaldi
about why he left Opera, his ongoing commitment to Vivaldi users, and what we can expect next.
This interview was originally published on February 2, 2020
Please tell us a little bit about your background before starting Vivaldi.
I was born in Iceland in 1967 to an Icelandic mother and a Norwegian father. In 1987, I moved to Norway and studied computer science at the University of Oslo. After graduation, I worked at Telenor Research, the research department of the formerly state-owned Norwegian Telecom. In 1994 we began working on the Web browser Opera, which culminated in my co-founding Opera Software with Geir Ivarsøy in 1995. While I was the CEO of Opera, we grew the company from 2 to 750 employees, acquired over 100 million active users (which continued to grow to 350 million), and took the company public. I left Opera as the CEO in 2010 and as an adviser in 2011. In 2013, I co-founded Vivaldi with Tatsuki Tomita, and that is where I am now.
Why did you leave Opera?
I left due to disagreements with Opera's investors. I like building great products, building a great working environment, and building a company for the future, and I think we were doing that at Opera. We were making a lot of progress  – we talked about values, about why we were doing what we were doing. We wanted to make a difference in the world. The investors, on the other hand, wanted to sell the company. They focused on the short-term and hoped to get the highest price for the sale, so they wanted us to aggressively seek buyers, which I didn't want to do. I felt going around saying we were for sale, would destroy our reputation as a company. I wanted to build the company; they wanted to do something different.
What motivated you to create a new browser with so many big names already dominating the scene?
Opera changed direction after I left the company. Not only as a company but also as a product. Rather than building feature-rich products based on user feedback, they started building limited products. This left a lot of Opera users who had supported us for many years very unhappy. We wanted to support them and other users who wanted a user-centric browser, so we started work on Vivaldi.
How do you plan to compete with those dominating mainstream browsers?
We're offering something quite different. The others are all moving in the same direction and limiting functionality. Vendors want the browser itself to disappear, so you're just left with the content. Features used by a small percentage of users are often removed – but that can still affect millions of people. Our approach is to give users what they want, so we provide lots of options so Vivaldi can adapt to their way of working. Vivaldi not only provides increased functionality, it also offers forums, blogs and mail – and that is
just the beginning
. We want to give our users real alternatives for their most important software products, with our browser in the middle. In a world of giants and tracking, we are the little guy focusing on the needs of our users.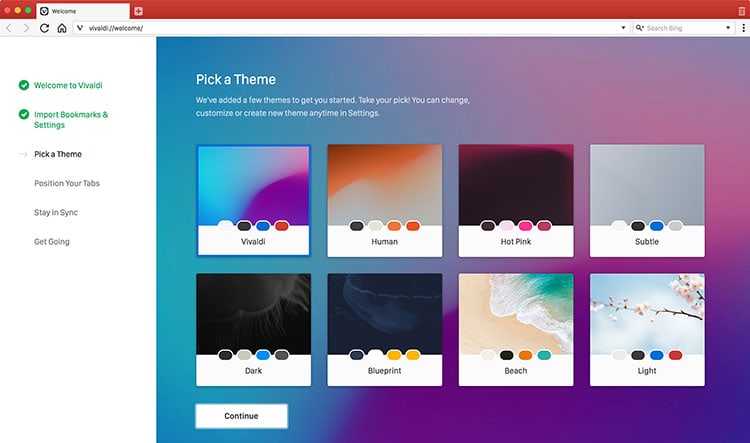 We don't have the distribution means of the other browsers. You can get Edge, Safari, or Firefox with your operating system. Google has the power to push Chrome everywhere. We have to win people over with the quality of our software and its features.
How long did it take you to build Vivaldi?
We started work on Vivaldi in 2013 and launched our first technical preview on  January 27
th
, exactly five years ago. And we will continue to build it according to our users' needs.
What is different about Vivaldi?
What makes Vivaldi different is our belief that a browser should adapt to the user's way of working. That's why we are proud to offer more features and more configuration options right out-of-the-box than any other browser. When you download Vivaldi, you will note the fresh look, the fresh colors, that change as you browse. As you work, you begin to explore and change settings and preferences. After a while, Vivaldi feels like it was made just for you – because it was!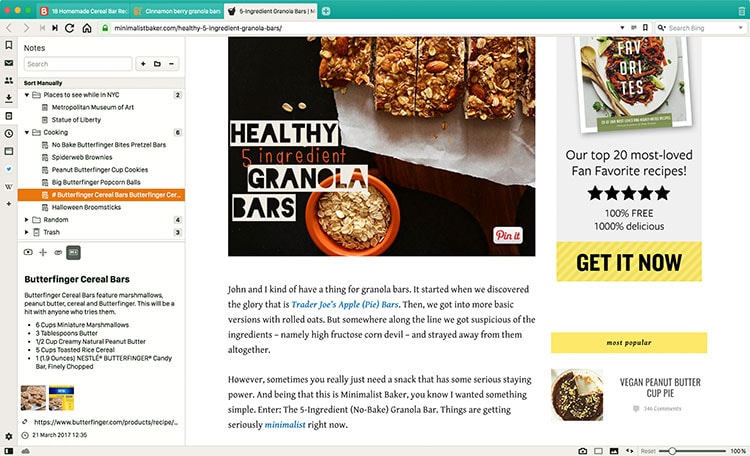 Additionally, respecting user privacy is our top priority, so we do not track online activity nor share data with third parties. In fact,
even we don't have access to our users' data!
What kind of control do users have when using Vivaldi?
All the others hand you a browser and say, "Okay. Here's a browser—use it." There's not much more to it! Vivaldi is a unique and personal browser. Because we understand every user is different and has different requirements, we give you more control over how you browse. Some people like speed dials. Others work with a lot of tabs, so tab handling becomes extremely important. You can configure many of our features such as tab handling, zoom handling, and keyboard shortcuts to perform just how you like it. We all have different requirements, and they're all equally valuable. You just have to spend some time in Vivaldi and explore its features.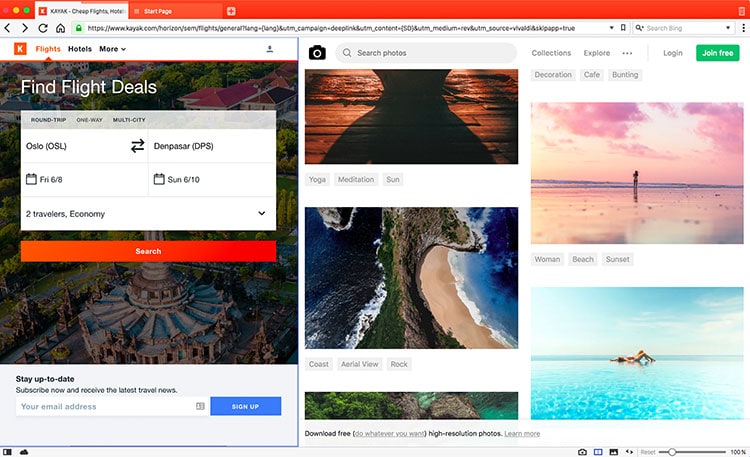 My understating is that Vivaldi is "Open Source" but not in the way we traditionally use that term. Can you please explain?
Vivaldi is not open source in the legal sense of the term and is not licensed under any of the open-source licenses like GPL or MIT. All our changes to Chromium source code are under a BSD license and, therefore, can be read by anyone at  vivaldi.com/source. The details are explained in the README and LICENSE files. However, most of Vivaldi´s source code is open, available, and fully editable. We aim to make it easier for people to modify the web-based user interface, and people are already modifying parts of it.
Is Vivaldi available for mobile devices?
Yes. We launched our first beta version for Android devices in September 2019. Although we are still in the beta stage, we are overwhelmed by the response and love we have received from our users. We are really excited about the first stable mobile version, which is coming very soon.
What new features are currently being developed?
There are some exciting features coming up in the near future, but we know our users are waiting anxiously for our built-in email client, so we are working on getting that out the door next.