Website Planet
had the chance to sit down and chat with Stefan Kostic, CEO of IPification, a groundbreaking mobile authentication solution that brings together a frictionless user experience and protection from security and privacy breaches. We discussed how the company started, what make their passwordless mobile authentication solution them stand out, and what they see in the future of data privacy.
Let's introduce IPification to our audience. What is it and how does it work?
IPification was founded upon three principles: bank-grade security, seamless user experience, and maximum data privacy. A good authentication solution should have all three without the need to compromise one for another. This was the initial idea that our founder Harry Cheung, then on the Board of Directors at Kaspersky, started all the way back in 2013, when one of his friends had his mobile banking account hacked and money stolen.
Today, IPification offers authentication, phone verification, and other fraud prevention solutions based on Mobile IP addresses
. It assigns each user with a unique Mobile ID key, made of the user's phone number, device, and network data. With only one click, the users request authentication. We then verify their key against the data their mobile network operator holds, and the user is verified instantly, within milliseconds.

Having been launched in 2017,
IPification now covers 1.5+ billion mobile subscribers globally
, and after launching our new product, IM Auth, last year, our products also cover anyone with a WhatsApp, Viber, and Telegram account.
What are your achievements to this day?
We're proudest of the partnerships we've made over the years. IPification is trusted in numerous countries and regions by some of the leading telco, technology, payment, and OTT companies including ABA Bank, GBG, T-Mobile Montenegro, 3HongKong, Axiata Digital, and Indosat Ooredoo, among others. Moreover, we're very proud of the awards we've won, the biggest of which were our placements among the Red Herring Top 100 Global Companies, Top 10 Global Startups for JUMPSTARTER 2021 by the Alibaba Entrepreneurs Fund, as well as our winning the Elevator Lab Challenge in Serbia for Best Fintech Startup.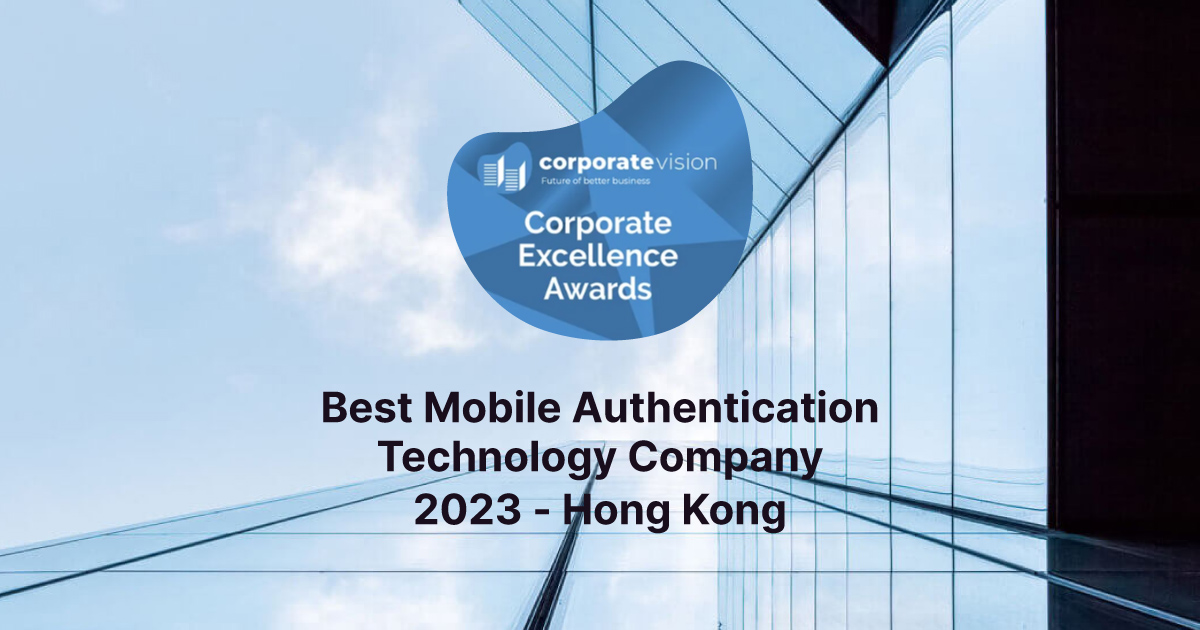 How does your mission differ from the other companies in your niche?
Some authentication solutions have great security, but a bad user experience. Others have a seamless user experience but come with certain data privacy issues.
With IPification, we refused to compromise.
It's what makes us stand out. IPification mobile identity solutions provide bank-grade security, a frictionless user experience, and none of the sensitive data is actually transferred over the network thereby enabling maximum data privacy.
Who are your typical clients and what problems do they have when they come to you?
Mobile network operators who come to us recognize the need to move past legacy authentication solutions and enable the mobile authentication of tomorrow today. In this way, they also make sure they keep their position as the key player in mobile identity management. Otherwise, they risk mobile app developers choose other authentication solutions such as biometrics, away from their networks. On the mobile app developer side, we've seen a huge need for streamlining the sign-up and sign-in user experience, without sacrificing the security of their users. Their goals are to ensure security but also to increase their user acquisition and retention rates, and IPification helps them do that.
Can you share one success story from your customers? What was their pain point, and what results did they get thanks to IPification?
CarGo is one of the clients who have been with us for almost three years. What started as a ride-hailing app, and now well on its way to becoming a super app with various services, has over 1 million users and it used to rely on SMS OTPs to verify their users' phone numbers. With such a large user base, this turned out to be quite costly and ineffective, especially when you consider the fact that each verification request must be paid. When 12% of these SMS OTPs become unsuccessful deliveries, the story turns even darker. That's a big portion of users prevented from using CarGo at the start, resulting in lost customers, negative reviews, and budget wasted. It can be seriously damaging to the brand image. It's why CarGo decided to integrate IPification phone verification in their app, and they've never looked back. It's the perfect user experience: no other app involved, no code, no password typing. Instead, it's
one single click, and the users are verified within milliseconds with a 100% success rate.
This has done wonders for the monthly active user rate.
What do you see in the future of your industry, and how do you plan to cope?
With huge tech companies like Apple and Google moving away from passwords, we see the future of our industry as (fingers crossed) passwordless and secure, but also user friendly. We want to establish a secure and a seamless, user-centric ecosystem around our solutions. At team IPification, we're very ambitious. We aim to enable secure authentication for three billion smartphone users and one billion IoT devices in the next five years, become a partner of choice for the top 100 mobile network operators, and serve 10 thousand enterprises and developers in ten different segments by 2025. We're counting on your support!