The
Templ
team draws on decades of experience in web hosting, WordPress, and e-commerce, and work towards the single goal of providing clients with the most seamless web hosting experience on the market, so that they can focus entirely on what they do best – growing their business.  
Emanuel Tammelin, CEO of Templ
shares their story and how they stand out from the rest by providing superior speed and fantastic customer service.
Please share the story behind Templ: What sparked the idea, and how has it evolved so far?
Templ was founded out of frustration with the very low quality of web hosting that was available at the time. We wanted to create a hosting service for WordPress webmasters that was super-easy to use and inspired the user to create amazing websites and applications. The market responded positively which gave us traction and we've since seen over 100% growth year-over-year and now proudly host many of the greatest brands in our home market (Sweden). We also see steady growth internationally as well.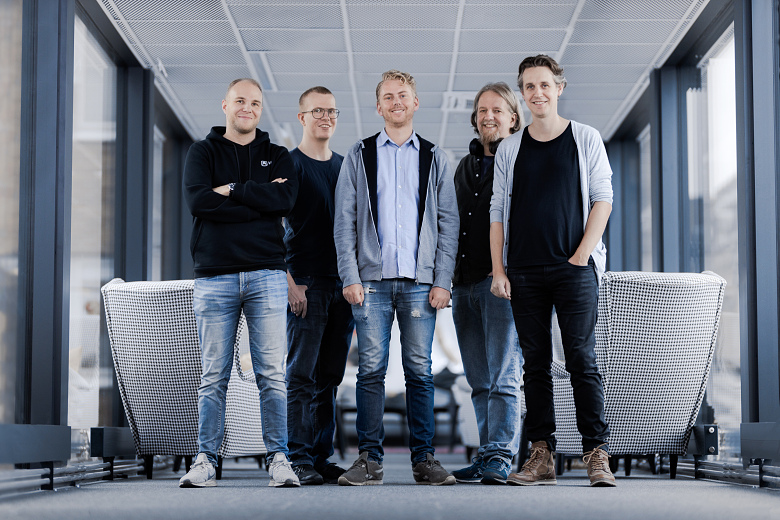 What hosting solutions do you offer?
Templ offers managed hosting for WordPress websites, for people that want very high performance hosting that is truly easy-to-use and that is backed up by our expert support team. The fact that we provide solutions for WordPress websites only has allowed us to create a service that is highly optimized in all aspects for just that, all the way from server configurations to our customer support. Our customers value the fact that we take care of many of the complicated tasks that normally comes with running a website such as performance and security optimizations, something one has to deal with by yourself at many other hosts, and that they instead can spend more time focusing on their core business.
In such a competitive market, what makes Templ unique?
Templ stands out in this very competitive market by our very extensive expert support. As a rule of principle, we never want to turn a customer down and we help with stuff that other web hosts won't do. Like coding, debugging and other things our customers need fixed on their websites. All our competitors instead tell their customers to "talk to your developer", but the fact is that very few WordPress site owners have a developer that they can talk to. By always being available and never wanting to turn a customer down, Templ provides a human and friendly touch that makes us unique.
What are the most fundamental factors to consider when choosing a hosting provider?
Personally, I would opt for
the hosting provider
with the best customer support. That's because if I set out to create a great website I would want to free up as much time as possible to focus on content and growing that site. Speed and reliability would be very important as well, not least because those are key factors when Google ranks websites and a high rank is of course utmost important to drive traffic to one's site. This is why we at Templ chose to build our service on top of Google Cloud which provides an extremely solid foundation.
How do you balance between simplicity and ease of use versus the need for more advanced tools and solutions?
Since we at Templ have customers with very different levels of technical knowledge, there is for sure a balancing act needed when launching new features. We strive to make each feature we add as self-explanatory as possible and to write very clear documentation for our users. We also provide recommendations and hide some more advanced settings by default in the control panel that our customers interact with. This in combination with the fact that our customer support is always just a click away allows us to offer an easy-to-use product that is technically very advanced at the same time.
Which trends and technologies do you expect to see more of in the coming years?
That's a great question! In terms of technologies, I think we will see more modern image formats such as WebP and AVIF take over, and that that together with continued move towards faster and faster internet connections around the world will continue to speed up the web. I also believe that the concerns about our impact on the climate will remain and that the market will continue to move towards more green and sustainable hosting solutions. I also think that we will see an increased focus on security and privacy, something that will make the web better for all of us.