SeaTable
is the flexible web solution to design your business processes and workflows.  Teams can easily organize all their tasks, assets, projects and ideas to work more efficiently, it looks like a spreadsheet but has so much more to offer.  In this interview
Website Planet
hears more from
Co-Founder and CEO, Dr. Ralf Dyllick-Brenzinger
.
Please share the story behind SeaTable: How did it all start, and how has it evolved so far?
We have known our Chinese partner and co-shareholder Seafile Ltd. for a while. Since 2017, we have worked with them as the European distributor for the sync and share solution Seafile. In 2019, my brother Christoph and I were in Beijing for annual review meeting. That was when our partners approached us with the idea for SeaTable. The alpha version of what then became SeaTable was still very rudimentary, but it was enough to demonstrate the tool's enormous potential. The very next day, the plans for SeaTable GmbH began and since then we have been developing SeaTable together. Since SeaTable's official launch in July 2020, we have already succeeded in inspiring over 100,000 customers for the cloud and on-premises offer. Among them are well-known companies and institutions, such as the IT school of the German Federal Armed Forces, Humboldt University of Berlin, and Wikimedia. We are happy to see that more and more people, companies and institutions across the globe are finding their way to SeaTable.
What solutions does SeaTable provide to customers?
SeaTable is a spreadsheet and database hybrid that can be used as a cloud, dedicated or on-premises variant. Our solution requires no programming knowledge and grows daily with the individual needs of the user. SeaTable adapts flexibly to all processes. Information in the form of data of all kinds can be captured, structured, organised and analysed in our software. Processes can be digitalised and workflows automated in no time at all. Therefore, we provide more than 20 different column types, plug-ins such as gallery, kanban, timeline, map or calendar. In addition, users have the possibility to build their own views using filter, sorting and grouping functions. Statistical analyses and web forms are also core functions of SeaTable. Figuratively speaking, you can say: SeaTable is Lego's software construction kit, with which you can build your own individual processes. This allows a completely new and at the same time efficient way of working in a team.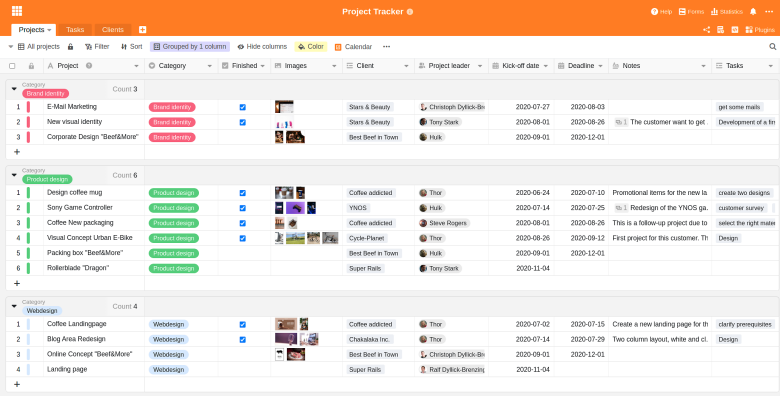 What makes you unique to other productivity platforms?
Sure, there are many productivity platforms out there. However, many of them force the user into clearly predefined processes and do not offer enough flexibility. This is exactly where we come in with SeaTable. We offer our users the possibility to develop and automate processes of any kind easily, flexibly and in just a few minutes. This means that all data can run in one application and do not have to be spread across different solutions. In addition, several hundred thousand data records can be recorded in SeaTable, which is not possible with other similar products on the market. A very important point is also data protection. SeaTable can not only be used as a European GDPR-compliant cloud product, but can also be operated in your own data centre, which makes us unique and additionally very attractive for many companies in terms of data sovereignty.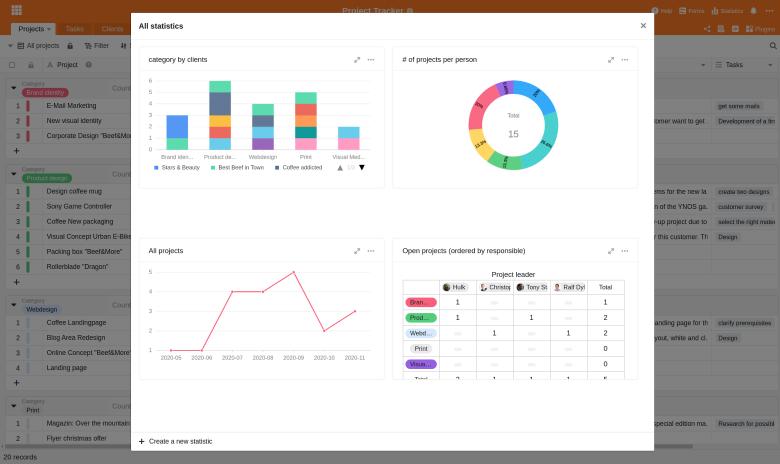 Which trends or technologies do you find particularly interesting these days?
I find the low-code trend, in which we are also involved with SeaTable, very exciting. According to Gartner, worldwide turnover in the low-code segment was more than 5.8 billion dollars in 2021 and grew by 30% on 2020. In addition, low-code solutions are expected to be responsible for more than 65% of all application development in companies by 2024. More and more people are realising the benefits of low-code: flexible application, immediate availability and no programming knowledge required. We are noticing this at SeaTable as well. The demand for our solution is high and continues to grow every day.
Any plans or developments for the future that you would like to share?
We are not short of ideas! First of all, we are working very intensively on the topic of big data. Before long, it will be possible to record, store, and analyze millions of rows and to collaborate on it in SeaTable's intuitive spreadsheet interface. We are not aware of any other comparable platform that can do that. Secondly, there are still so many more uses cases for SeaTable which we haven't even touched upon: Process documentation and hierarchical data structures – just to mention two. This is something we'll start working on in 2023. Last but not least, we will continue to work and improve upon SeaTable's existing feature set with a view to increasing ease-of-use, flexibility and integration. Our goal with SeaTable is to become the world's leading low-code solution that can be used both from the cloud and as a self-hosted on-premises version.