In this feature
WebsitePlanet
hears from
Eja Batbold, CEO of DropBlok
, a no-code drag-and-drop app building platform for small brands.  Eja shares how simple it is to create and customize native apps through their platform and insights for the future of the industry.
What Does Your Web Design Process Look Like?
After you leap into
www.dropblok.io
, hit the button "Get started" to sign up on the button where it is located on the upper right side of the web and confirm your email address.  Users can see our case studies and pre-built templates to choose from. Now users are able to create applications from their profile. You can create as many applications as you want. Then go to your admin dashboard. At first glance, you will see the URL space to grab your existing video and the mobile screens are visible right next to your dashboard track. Next, you can upload your pre-made photos or posters or anything which will be visible as flashcards. As things you do, your processes are tracked which leads to a sales and subscription button where you can set your application pricing plan if it will be a paid app. Then, if you wish, you can create discussions for your needs.  Right down to the home menu, there is an analytic space where you can monitor your overall sales unit, total orders, and general insights such as how many registered and active users currently you have. Then, there is a section for customization themes and brand assets. After all of this progress, your application will be seen as a preview app which can be usable through the dropblok application. Once you think you are ready and have enough audience, you can publish your app on the App Store and Google Play.
What is the mission of Dropblok?
Our mission is to enable people who want to shift to mobile to develop their mobile application without any codification knowledge and much time and cost. We are willing to make an equal and well balanced industry and to involve everyone into technology and beyond.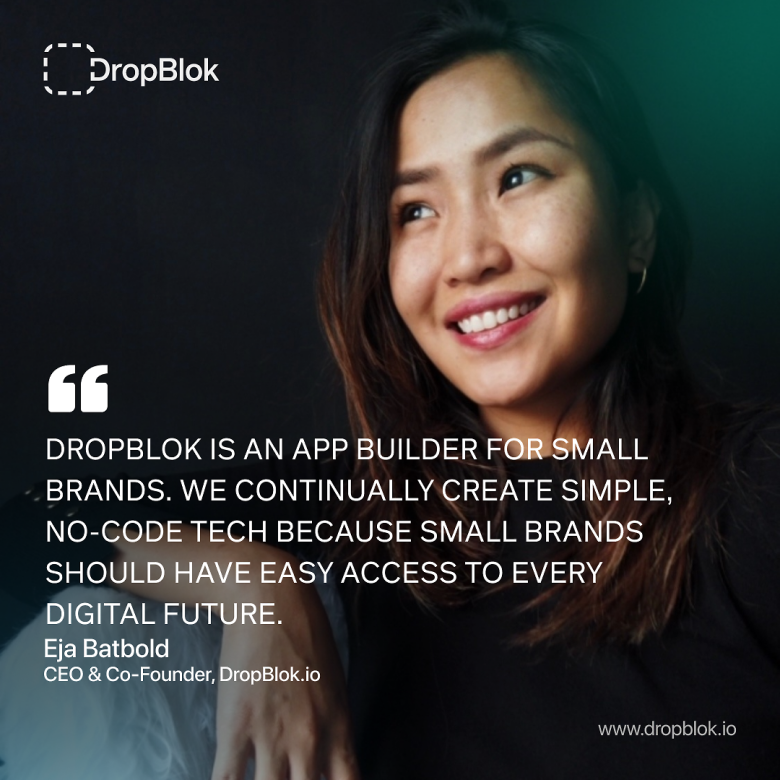 What services do you offer?
Currently we offer video player and flashcard functions which enable content creators and anyone who has a certain amount of audiences on any kind of platform. We are offering to develop their own personalized platform such as Youtube, Facebook, or Instagram and do its analytics on their own platform. To publish mobile applications can be a lot of progress such as deploying, building, its interface and so on. We offer divisions of templates and grab their existing videos from Youtube. Also, using flashcards can give a space to illustrate their brand, weekly or daily news, or photos and carousels which can be practical for online shops, restaurants, and etc. After doing these things, your mobile application is not quite ready yet to publish on certain market platforms such as App Store or Google Play. You will have a so-called preview app phase before you are ready to launch. So we just simply offer to build their mobile app with no-code. Any kind of small businesses and brands are willing to shift to digital whereas there is a lot of time and effort for technology development which is around $40000 for minimum and of course takes 3 months at least. We offer to those people to start developing their app with no-code and the lowest possible cost and less time. If you are willing to try, start grabbing your videos and other related things in less than 5 minutes on droplok.io.
Who are your typical customers, and what do you think is the main challenge that your product solves for them?
As it mentioned above, currently available functions are video player and livestream and content analytics. We are practical for small brands which have their own communities, educators in all industries, creators and coaches. We are trying to minimize the difficulties and make those processes easy and simple. Like other mobile app builders, we allow users to build their app without any kind of interface design related difficulties. Shifting to digital can be awaiting to be understood by the users. Why should people have their own mobile app not only for doing or creating something, but also this is going to be the tool to play in the metaverse era. Mobile applications will integrate with the metaverse in order to provide users with a more integrative experience. The integration could include creating mobile applications which allows people to access and interact with the metaverse on their mobile devices, and being able to customize the avatars, and make purchase virtual goods within the metaverse through their mobile app. For example, e-commerce applications allow people to shop in virtual stores in metaverse. Basically, this is the immersive potential to build your mobile app and develop to take advantage of the future.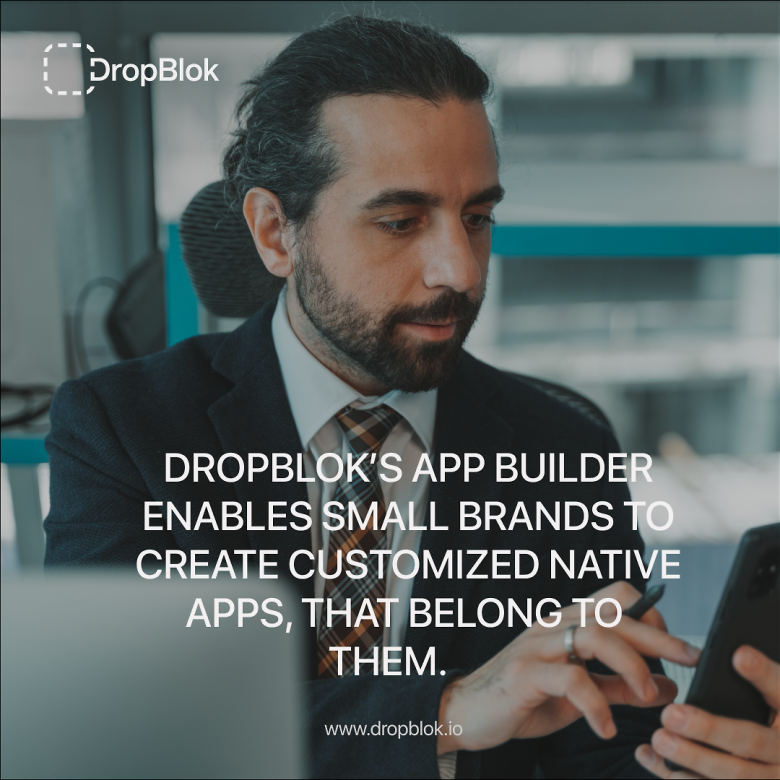 How do you envision the future of your industry? How Do You Think AI Will Change?
The No-code industry is not as fresh as it seems and it has a much bigger future and beyond.Moreover, no-code platforms can be integrated with AI in a few different ways.  Some no-code platforms include AI powered decision making tools that help users to make better decisions, for example, by predicting the outcome of a decision or suggesting the best course of action based on data analysis. Generally, the integration of AI in no-code platforms provides more capabilities for the non-technical user to build and run more sophisticated digital products, without the need to have deep technical knowledge in AI. The no-code industry refers to the use of software tools that allow users to create and customize applications, websites, and other digital products without writing code. This can be achieved through visual drag-and-drop interfaces, pre-built templates, and other features that make it easy for non-technical users to create and manage their own digital products. The industry is growing rapidly as more businesses and individuals seek to create their own digital products without the need for expensive and time-consuming custom development.