Adding hashtags to social media content has been proven to increase reach and help gain followers. But how can you know which trending hashtags will work best for you? How can you tell if accounts and engagement are genuine or fake?
Maxwell Kimberley-Thompson, Founder of HashtagsForLikes
talks about their suite of tools to help you discover the most authentic and effective hashtags to best build audiences organically and why there are times you may not want to use the top trending hashtags.
This interview was originally published on October 10, 2020.
What is HashtagsForLikes?
HashtagsForLikes is a platform where influencers, businesses, and individuals can search for hashtags to use in their Instagram or TikTok posts to get more exposure and engage new users. About a year and a half ago, we were getting millions of visitors to our website looking for the most popular hashtags. We wanted to improve access and provide more information about those hashtags, so we invested in building the technology to help understand what hashtags are, how they should be used, and how to provide data information to users. Now users can access that information, search for hashtags, and save them for future posts and campaigns. They can also analyze their accounts and performance and track other accounts to see where other people are doing well and if they can implement it on their own Instagram or TikTok accounts.
What are the advantages of hashtags, and how can they help influencers increase their exposure?

Hashtags are a way of categorizing content, and these platforms use hashtags in a very particular way. They're built into the core of Instagram, so using a hashtag, either one that you created or one that already exists, allows people to find your content either through searching for or clicking on a hashtag. When you post new content, it will go out to your existing users and, if Instagram allows it, hopefully even to a few new ones. However, if you include a hashtag, the opportunity to push that to a new audience is improved. Because of people who might be following that hashtag, or if it's a hashtag Instagram believes people are interested in, it's a great way to boost your post to existing followers and gain new ones.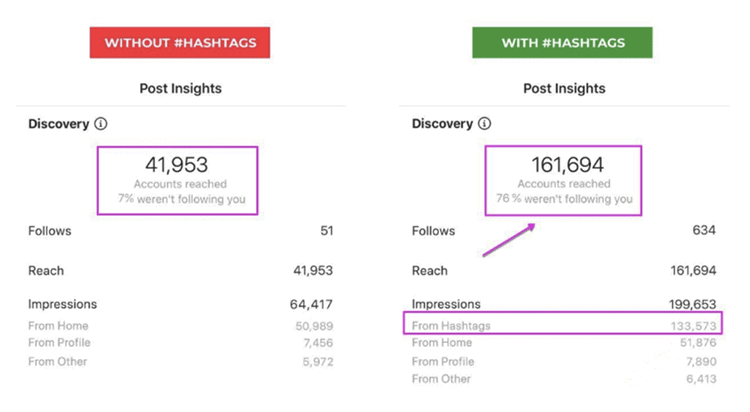 How does HashtagsForLikes help people target a specific audience?
When you search HashtagsForLikes using a keyword or term, we start suggesting relevant hashtags along with information about those hashtags to help you decide which ones to use. So, if you already have a huge following, you might want to choose hashtags that are quite popular, since your account has more chance of appearing for those hashtags. Or, if you are a new or young account, you might want to choose hashtags that are not so competitive and not used as much, but still relevant to your audience, so you don't get lost in the ether. You can save the research you've done, and when you are ready to create a new post, use this hashtag to  increase your ability to attract new followers, new likes, and more engagement.
What does your algorithm look at to help curate the most relevant hashtags?
When researching hashtags, we look at the engagement that hashtag has received, how many likes it has, who is using the hashtag, how popular it is, how many times it's used, and then we assign it a difficulty score. So, if you've already got a lot of engagement, you can choose a more difficult hashtag. If you're relatively new and haven't really used hashtags before, we help you identify the hashtags to use in your posts that are not as popular, but still have a good amount of engagement.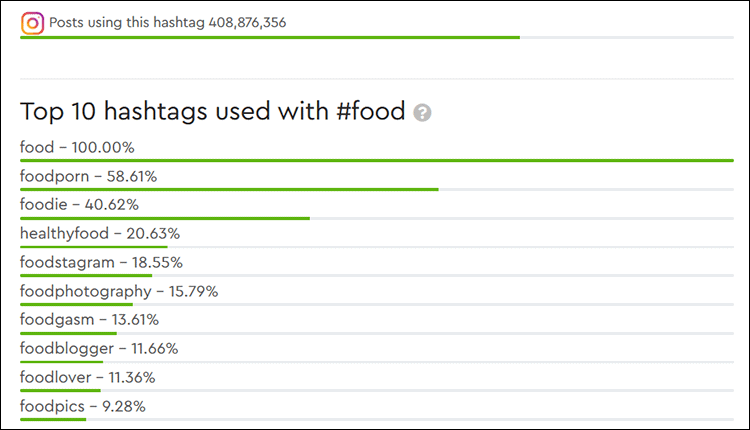 How does your analyzer track and analyze hashtag performance?
There are several reports available. Once you've done your hashtag research, you can look back into that research and re-look at the stats against the hashtags you've chosen. You can also review your performance daily, how many new followers you've got, what hashtags you're using, your popular posts, etc. so you can use the information on your dashboard to help build a picture of how well your account is doing.
What else can users do in the analytics dashboard?
In the dashboard, you'll see all kinds of statistics on your posts, and by understanding things like what days you're losing followers, you can spot opportunities to increase or stop the loss of followers. We give you those kinds of insights into the general usage and performance of your account. What is especially useful is the ability to track and analyze accounts of competitors or people you want to mimic or aspire to be like. You can see where a competitor might be performing very well, analyze what posts and what hashtags they're using and add that to your research so you can start using those hashtags and see if they boost your performance as well.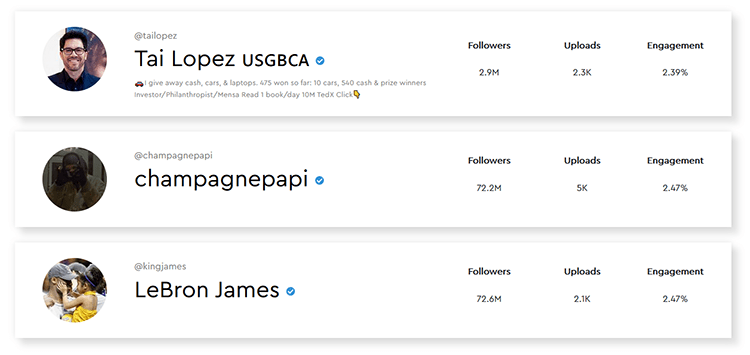 What is your Hashtag Generator?
The Hashtag Generator is a quick, easily accessible way for people to start searching for hashtags in their niche. It generates a list of hashtags based on their search criteria, which they can then begin adding directly into their hashtag campaigns.
How does your platform prevent fake growth?
There's a huge industry out there of fake growth, fake followers, and fake likes. We want to help people move away from that fake engagement and build a strong foundation by growing organically. Hashtags are generally underused, so helping people understand hashtags makes them think about their audience and their content. The entire process of building a hashtag foundation, apart from the hashtags themselves, helping people reach their audience, is checking Instagram insights for how many new people have visited your page through hashtags. This sets in motion, thinking about how to gain a real audience. Where are they going to come from? What hashtag can you use to match the content you're posting? This helps you focus on building an audience organically. Hashtags need to be used alongside other methods, and we have guides and information on our blog on how to do just that. One of the things we want to start doing is producing courses and talking to our current influencers to get tips and information about how they're growing to help the wider community build a more organic, safer, less fake platform.

What support is available for your users?
We have 24/7 email support, and we try and answer as quickly as possible, usually within a few hours. We typically get general questions about how to grow an account or use hashtags better, so we guide people on using our features and tools. Sometimes we answer a question by sending users a link to a helpful guide or video that we've produced. As a team, we work very hard every day to make our platform better, so we need to hear from customers, especially when we release new technologies. We want to grow, so it is important to us that people feel connected through our community forums and Facebook groups. Therefore, we play all feedback daily and review it weekly, unless it's a big issue which we look at it straight away. We then take that feedback and build improvements back into the platform. So for us, it's not only about being able to provide support through email but also to better our platform.
What are some future plans for HashtagsForLikes?
We're currently building a new, improved analytical dashboard with more features, including helping people better track their goals. We will also assist people with producing, posting, and better understanding their video content. Additionally, there are plans to move into other platforms like YouTube and Twitter.