Buying and selling an internet business can be daunting, especially for the uninitiated. We spoke with
Greg Elfrink, Head of Marketing at Empire Flippers
, about how they maintain separate teams specifically designated to advise and assist both buyers and sellers, how they vet their marketplace for legitimate income opportunities, and the steps they take to protect both parties throughout the entire process.
This interview was originally published on September 29, 2020.
What is Empire Flippers?
Empire Flippers is the largest curator marketplace in the world, helping people buy and sell online businesses, so we're both a marketplace and a brokerage. Our listings have a pretty wide price range – we've sold businesses for 20,000 USD and are about to sell our first 11-million-dollar business. We're also like an M&A advisory firm in that we help and advise both sellers and buyers and try to provide a good clean, legitimate marketplace.
What type of businesses do you broker?
Pretty much any online business can be sold on our marketplace. It does have to be 100% online, so there can be no retail brick and mortar component. Our main three business types are content sites such as affiliate or display advertising websites, eCommerce businesses like Shopify stores, Amazon FBA (Fulfillment by Amazon) businesses (we're actually the number one seller nowadays of Amazon FBA businesses), and then, of course, SaaS (software as a service) businesses.
What type of vetting do you do before listing a company?
As far as I know, we are the only brokerage with a separate, fully dedicated vetting department. The complexity of the vetting process depends on the type of business. For example, a $30,000 content site is going to be much simpler to vet than an 11-million-dollar Amazon FBA business, which can take several months to get through because there are a lot more moving parts. The main thing we do is try to make sure that the business is really making money. While not an issue with the higher-priced businesses, we sometimes find people in the lower price range whose stated earnings are inaccurate. And it's not for nefarious reasons; typically, it's that they honestly just don't do accounting very well.  So, when we come in and build their profit and loss statement, look at their books and accounting, view their traffic analytics, etc., we're making sure to the best of our ability that it's a legitimate income opportunity for a business buyer.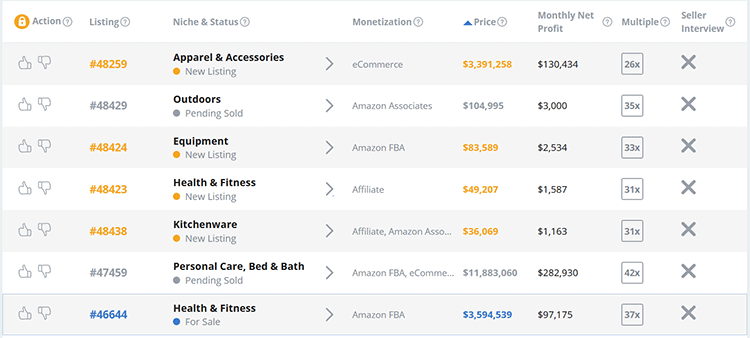 How do you evaluate how much a business is worth?
For businesses interested in selling, we have a great valuation tool on our site, which uses actual sales data from the 1300+ businesses we have sold over the last few years to generate a ballpark value.  For a more accurate valuation, business owners can speak to our knowledgeable seller-side sales team who does this type of exit planning every day. One of the primary things we look at is critical points of failure, which most businesses have. A critical point of failure is something that if it went away, the business would die. For example, someone selling on Amazon's marketplace benefits from the great strength of Amazon's promotion, but if Amazon's FBA program should ever change, it drastically affects the business. We recommend mitigating that by creating a Shopify store, so now two different traffic sources are bringing in customers, making the company much more valuable. Another problem is a company that sells only one product. Should that product go out of style or someone creates a stronger competing product, they are back to square one. We like to see businesses with multiple revenue channels of maybe three to eight different products, with no one of them earning the lion's share of the revenue. Age is another significant factor; the older a business is, the better, as long as we can look at its traffic and P&L (Profit & Loss). While age cannot necessarily predict future success, surviving several storms and changes in the internet marketing landscape over a period of time is a good sign to buyers.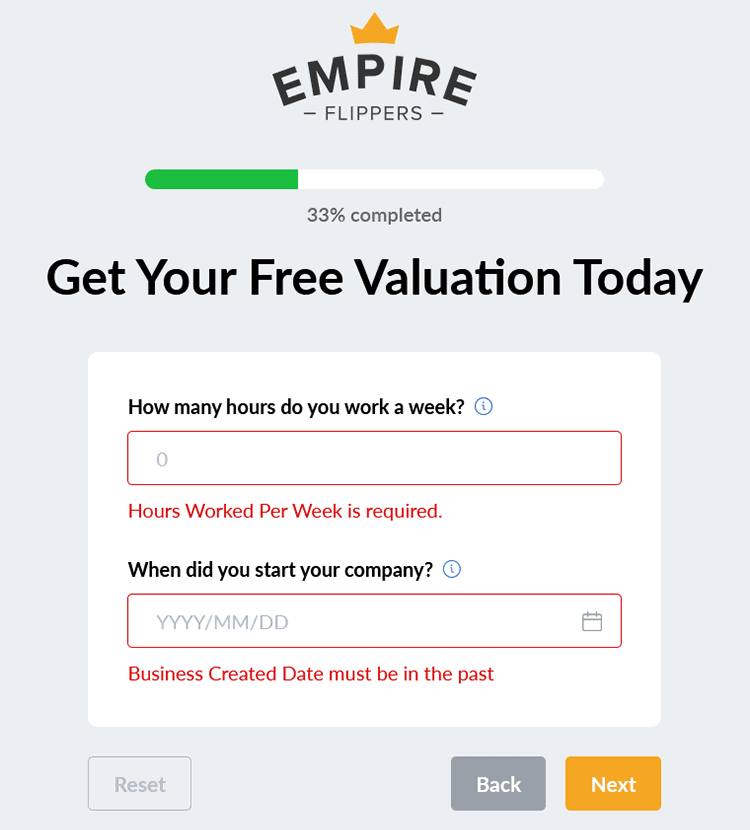 What trips sellers up sometimes is basing their business' value on its potential. Everyone hears about Uber getting a crazy market valuation even if they are not making money. That is because of their huge market share, which most businesses do not have. One of the most important things we look at is net profit. I think a common mistake people make is viewing revenue as anything other than a vanity metric. Hearing "Oh, I made a million dollars this month in revenue," at a cocktail party, sounds impressive until you realize their net profit was actually $1.00. No one wants to buy that! We base our valuation on a company's 12-month net profit average and factors like traffic diversity, number of traffic channels, revenue diversity, and multiple revenue channels. Some sellers make the mistake of cutting expenses by letting their team go and doing everything themselves so they can show a higher net profit. But buyers are not interested in a 40 hour a week job. They're looking to buy an asset that is leveraged, so they
don't
want you to fire your team. There's a fine balance between what makes a business more valuable and what makes it more attractive, and sometimes they're not always the same.
Your listings do not include URLs. How can potential buyers unlock additional information?
The reason we don't show URLs is to protect both the seller and the buyer. We don't want copycats coming in to view and then copy our seller's successful products. Once a potential buyer creates an Empire Flippers Marketplace account, they can view URLs for free and receive many awesome free tools, such as additional search functions, to find businesses even faster. After registering, buyers will need to show proof of funds by showing bank statements, stock market accounts, real estate holdings, etc. Once approved, we will unlock the URLs of businesses selling up to 150% of their proof of funds. So, a buyer who has been verified at $100,000 will be able to view businesses selling up to $150,000. We give them 10 "unlocks" and will provide more unlocks upon request. We don't just give unlimited unlocks, so people don't go and download our entire marketplace information in one go. It's another safety measure for both our buyers and sellers.
What tools do you provide to potential buyers to assess the profitability of a business?
Once a buyer has unlocked a business, they'll be able to view all of the business' more confidential information like URLs, google analytics, as well as review the P&Ls our vetting team built. They'll also have direct access to our business analysts, who are well informed about the businesses we have listed, and to set up a buyer/seller conference call. Many people underrate how important it is to like the person from whom you're buying a business. Since we also interview sellers, buyers can understand who they are and if they would like to work with them before they hop on to that buyer/seller conference call.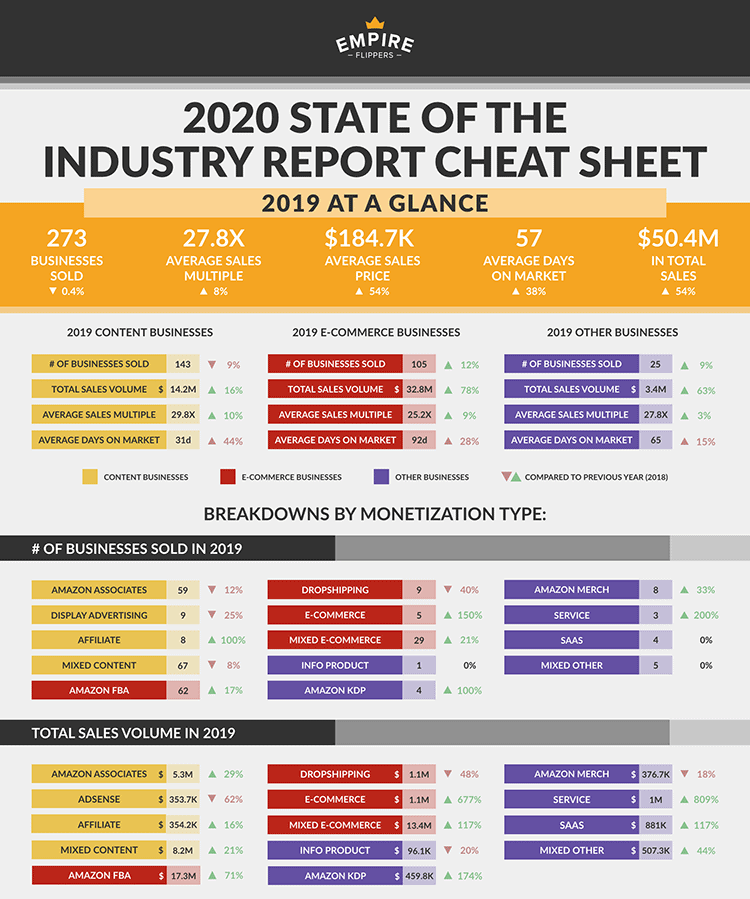 Does your company reach out to potential buyers if a business they think would interest them comes into your marketplace?
Yes, 100%!  We've spent years building our buyer database of investors, private equity firms, high net worth individuals, etc. Based on these relationships, our buy-side sales team will reach out if they think a business fits their investment criteria. Registered buyers can also set up "watch lists" to automatically receive notifications about businesses that match their specifications. New buyers can arrange a free call with our team to help them identify their goals, what they would like to achieve and to help match their current skill set with a business. We may recommend that a potential buyer take a course in marketing or something like that, to grow their skills before actually buying a business.
Once a match is made, what is the purchasing process?
When a buyer and seller are ready, our service can help them negotiate the terms and write up a contract using one of our legal templates. If they need a lawyer, we can get them one of ours and ensure that everyone is satisfied. Using a relatively common example of an "earn-out" situation, let's say the terms of an $80,000 sale have a buyer putting down $650,000, with the remaining $150,000 paid out over six months. The seller will wire us the $650,000, which we hold while our migration team transfers the digital assets to the buyer. The buyer then gets a two-week inspection period, during which they can analyze traffic analytics and make sure that the business is making over 50% of the projected revenue. This is another of our buyer protections. Upon receiving the green light at the end of the two-week inspection period, we'll go ahead and release the $650,000 minus our commission to the seller. As part of our service, we will also manage the transferring of the remaining $150,000 for the seller. While our commission is paid by the sell-side from the final sales price, in the example above, we will only take a portion of our commissions from the initial $650,000 and the remainder when the sale is paid in full. We want our sellers to feel confident that we're in this together, and we would not have advised them to make this deal if we did not feel it was in their best interest.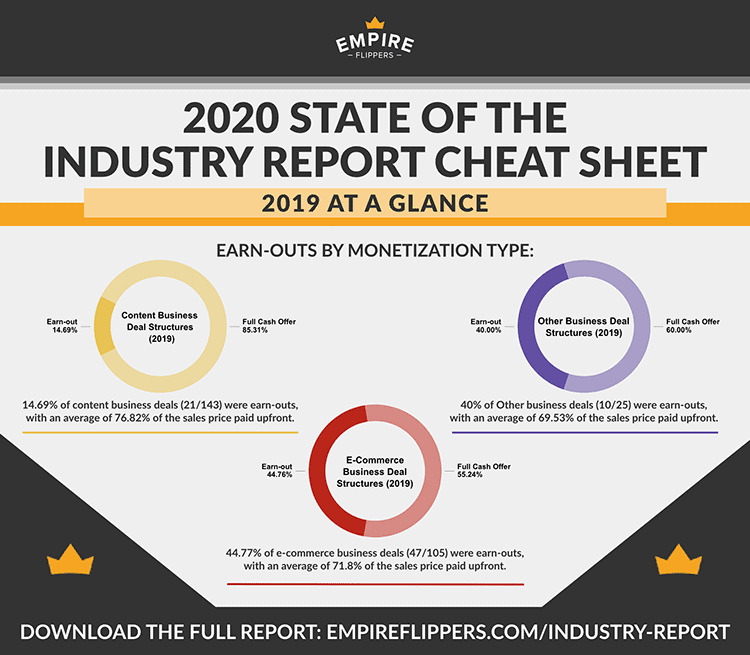 Can a business that was sold on your marketplace be resold by the buyer at a later date?
Absolutely – that's why our name is Empire "Flippers." It's not uncommon for a buyer in the marketplace to buy a business, fix it up and scale it, increase profits, and then, 6-12 months later, flip it for a lucrative exit. In these cases, the vetting process is more straightforward since we are already familiar with that business and have all the old data. During the nearly five years I've worked here, I've seen the same business sold four times, two of those times for
much
more than the purchase price!
What is to prevent a seller from using their expertise and background to start another business in competition with the one he just sold?
That is a frequent fear for buyers, so we require sellers to sign a standard, two-year non-compete agreement. Usually, sellers will build a new business using the same model, but in a completely different niche. So, if they just sold an Amazon FBA selling pet items, their new Amazon FBA might sell blenders. Any seller breaching that non-compete agreement is blacklisted and never allowed to buy or sell with us again. As further protection, if at the initial vetting stage, we find that a seller owns another competing website, we will not allow it on our marketplace.