Square may not be perfect, but it's true to its word – you can delete your account easily. The process was completely hassle-free, even though I had
signed up for the base plan
.
Square is a good payment processor to try out, particularly if you're a new or small business
with a low budget and can't afford monthly fees. Not only is it easy to sign up for, but you'll get plenty of POS, e-commerce, and business management software to support your growth. That said, it's not the best choice for every business. You might feel held back by the lack of support. Or your business may have simply outgrown Square's higher-than-average interchange-plus fees. In this case,
you'll find you can save a lot of money with Stax, which also includes plenty of software options.
Fortunately, deleting your Square account is easy, and it doesn't require lengthy calls to customer support, either. You can
check out our recommended alternatives
and
start using the new processor before making the switch so you won't lose any sales.
Quick Guide: How To Cancel Square
Before deleting your Square account, you should download some key records. This is to ensure a) a smooth transfer to a new payment processor and b) that you have all the documentation you need for legal purposes. Here's what you need to do:
1. Log in. Go to the Square homepage
 and log into your dashboard.
2. Transfer any available funds.
If you're using a Square Checking account, you'll need to close it. Navigate to
Balance > Locations
, and then click the gear icon. From there, select
Square Checking > I'd like to close my account
and deactivate your Square Debit cards.
3. Export all information.
Go into each section on your menu and click the
Export
button (this may be part of an
Actions
dropdown menu on some pages).
4. Close your Square account.
Navigate to
Account & Settings > Business information > About my business > Deactivate business.
Provide your reason for deactivating your account, click
Continue
, and enter your 2-step verification code or password.
Caution: Before You Delete Your Square Account
Make sure you have measures in place to deal with legacy transactions. A legacy transaction typically refers to any transaction processed before the merchant opened an account with the current processor.
You are responsible for resolving refunds, chargebacks, or other disputes arising from previous Square transactions, even after you have deleted your account.
However, you won't be able to use Square to issue any owed money or dispute chargebacks. Because of this, I recommend you check your new processor's terms of service to see if you can handle these issues through its infrastructure.
Not every processor allows for this.
However, because Square doesn't charge any ongoing fees, you can keep your account open until the risk of transactional issues has passed.
My Experience: Here's How I Canceled My Square Account
Square is one of the few payment processors that doesn't lock you into a contract or charge any termination fees, so
deactivating your Square account is easy.
But there are a few things you'll need to do before deleting your account. You should export as much information as possible, particularly financial information and any available tax forms. You can't recover this information once you've deleted your account.
1. Log In to Your Square Account
First,
go to the Square homepage
 and sign into your account to see your dashboard. Unlike other payment processors I've reviewed, you can deactivate your account in your dashboard without contacting customer support.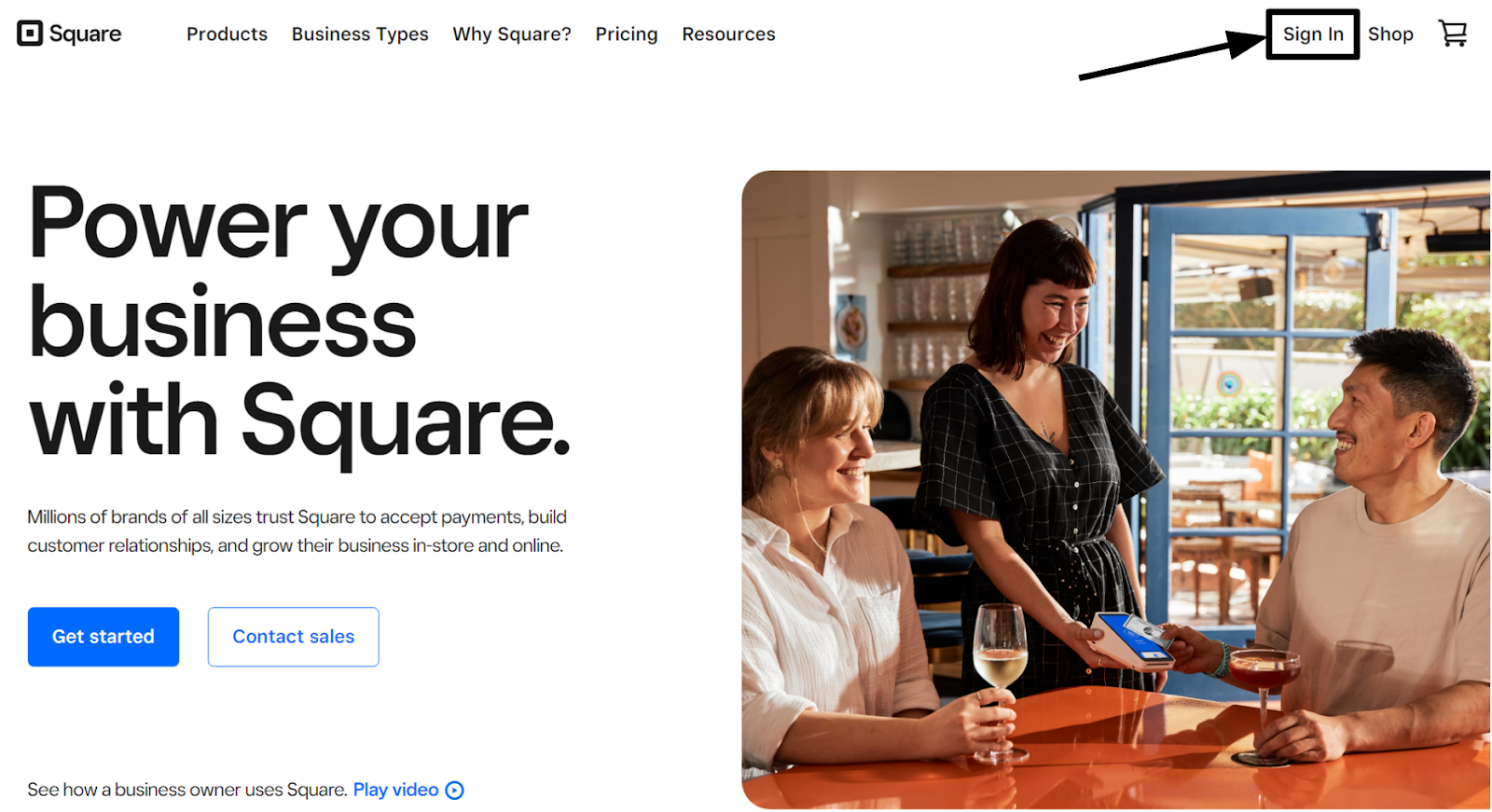 2. Transfer Available Funds (And, if Applicable, Your Square Checking Account)
When transferring from any payment processor, I always recommend having a new solution in place, so you don't have to worry about incoming funds hitting the wrong account.
However, this isn't always possible. If a payment is processed and you don't notice it before you deactivate your account, Square will pay these funds on your previous schedule. Processed transactions will automatically be canceled. Depending on how your account is set up, you'll receive your money regularly, so you won't have to do anything but wait for your funds. However, if you're using a Square Checking account, you can instantly transfer funds to your business bank account for a 1.5% fee. To do this, select
Balance > Instantly Transfer
and follow the instructions. Once your Square Checking account is empty, you'll need to close it. On the desktop version of Square, navigate to
Balance > Locations
, and select your Square Checking account. Click the gear icon, then
Square Checking > I'd like to close my account.
Follow the instructions to deactivate any Square Debit cards.
3. Export Your Data
The next step is to download all the data you hold in your Square account. Not only will this save you time when switching to new software, but it will also help you keep continuous financial records.
You'll want to get your 1099-K tax form from Square for legal purposes.
Don't worry if you don't have yours yet. Square will email this to you when it's ready, even if you delete your account. Make sure you take your time with this step.
Square cannot recover deactivated accounts, so you will lose any data you haven't exported before deleting your account.
You can export your tax form by going to
Account & Settings > Business information > Tax forms.
Under the
1099 Tax Form
header, click on any available tax forms to download them as a PDF file. Next,
you'll need to go through every option in your Square menu and export your data.
In particular, I recommend exporting your customers, item list, and sales summary. If you've been using any of Square's software add-ons (particularly Square Payroll), go through each to export crucial data.
Depending on the page, the export button may not be immediately visible.
Some, like the Customers page, have a large export button at the top of the page, like this:

On other pages (like the Items list) the export button is hidden behind a dropdown menu:

4. Cancel Any Subscriptions
The last step before you deactivate your account is to cancel any active subscriptions. Fortunately, Square makes this easy too. You won't be charged as long as you cancel your subscriptions before the next billing date. However,
you won't receive a refund for the remaining time on your subscription.
Go to
Account & Settings > Business information > Pricing and subscriptions
.
Click
Manage subscription
next to the active subscription. With some subscriptions, you'll be asked if you want to downgrade. Click
Unsubscribe > Confirm unsubscribe > Done.
Repeat the process with the rest of your active subscriptions.
5. Delete Your Square Account
Now that you've shut down everything associated with your Square account, I recommend considering whether you need to close your account.
Even if you delete your Square account, you're still responsible for providing refunds, managing chargeback disputes, and addressing any issues
for transactions processed through Square. Square will notify you of these issues if they arise after your account's deletion. However,
it's worth evaluating the benefits of keeping your Square account open
as it doesn't cost anything Remember that customers can file chargebacks up to 120 days after their transaction.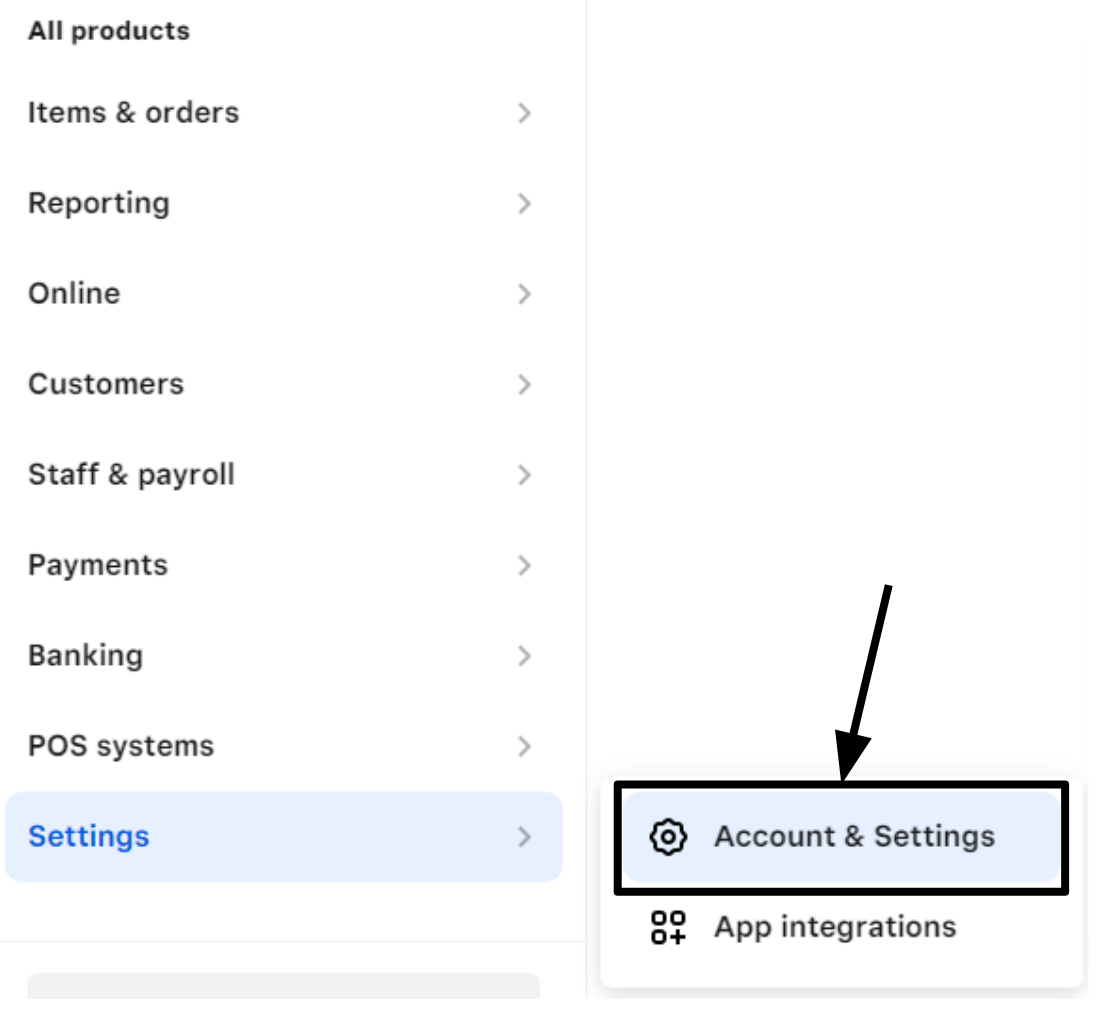 If you're ready to delete your Square account, it's just as easy as the other steps you've followed so far. Go to
Account & Settings > Business information > About my business
and click
Deactivate my business.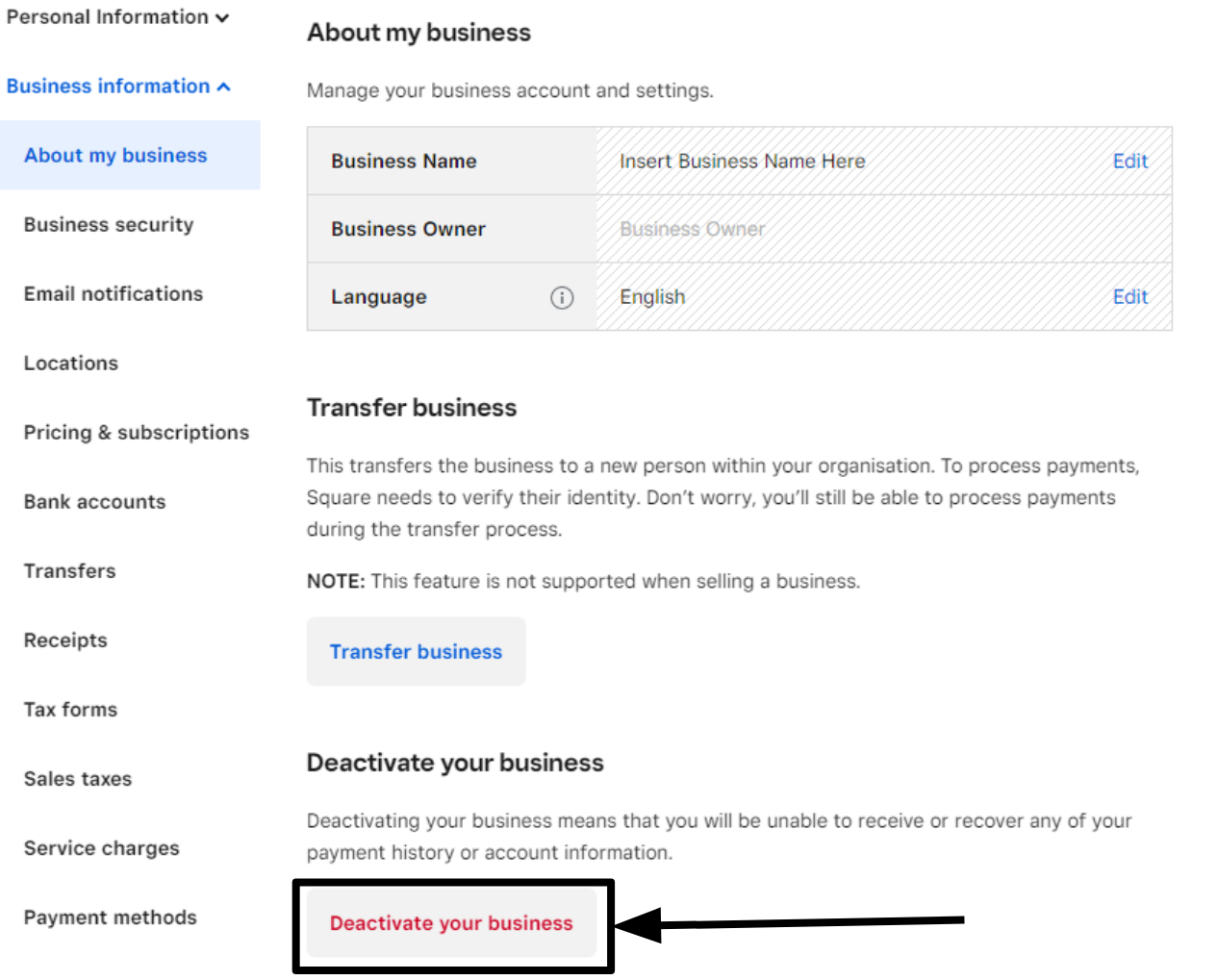 This will open a pop-up screen asking your reason for deactivating. Select one and click
Continue.
That's it –
your Square account has been deleted.
You'll get an email confirmation for your records. Make sure you keep an eye out for any additional correspondence from Square.
Here Are the Best Square Alternatives for Payment Processing
Before you delete your Square account, I recommend setting up a new merchant account so you don't miss any sales.
I've been researching payment processors for months, so I've compiled this list of the best Square alternatives to help you find the best option. Whether you need more affordable pricing, better customer support, or just a new payment processor with similarly great software, these alternatives have much to offer.

If you're moving away from Square because your business has outgrown its higher-than-average interchange-plus fees, check out Stax. Stax charges a flat monthly fee and no markup on your transactions – only a small transaction fee.
Stax's subscription-style pricing can potentially save you up to 40% compared to your typical Square bill.
You won't be losing out on payment software, either.
Stax's monthly fee includes premium features like fully customizable invoices and payment schedules
, which come at an extra cost with Square. You'll get everything you need to run your business at a lower cost.

Like Stax,
Payment Depot offers great subscription-style pricing that could help you save hundreds of dollars on your processing bill.
The biggest difference is that Payment Depot's pricing starts at a lower price point, making it more accessible to smaller businesses that want to move away from Square.
Payment Depot doesn't lock you into using proprietary POS hardware, either.
While you can't use your leftover Square devices with Payment Depot, you will get a free Dejavoo Z11 terminal to replace them. You also won't have to worry about wasting money on hardware if you ever switch payment processors – all Payment Depot's hardware (except Clover devices) can be reprogrammed.

If you're tired of Square's poor customer support, you'd be happy to learn that
Leaders Merchant Services (LMS) offers a 24/7 phone line to all customers.
LMS's agents respond quickly and are always friendly, knowledgeable, and helpful. On top of that,
LMS's interchange-plus pricing is among the lowest on the market.
While its card-not-present transaction fee is comparable to Square's, its lower in-person fees can save you a lot in the long run. It's an excellent choice for small in-person businesses that want to shop around for a better deal.

Square is notorious for shutting down merchant accounts without warning, particularly those associated with high-risk industries.
PaymentCloud, on the other hand, doesn't just accept high-risk businesses – it gives them all the same payment processing perks as low-risk businesses.
You'll inevitably have to pay a higher rate that reflects your risk level, but overall, PaymentCloud's high-risk pricing is great value for money. If you're used to Square dealing with PCI compliance for you, don't worry. While PaymentCloud doesn't handle documentation filing for you as Square does, there's always a customer support agent to guide you through the process.
Plus, PaymentCloud will help you dispute chargebacks and win more of them
, which is ideal for keeping your high-risk business financially secure.
Deleting Your Square Account Is Easy (But Proceed With Care)
If you need to deactivate your Square account, you can handle everything through your dashboard. You won't need to pay any fees or call customer support. However, there are a few key things you need to remember.
You'll need to export all your data first, and you're still responsible for issuing refunds, managing chargeback disputes, and handling any issues related to Square transactions.
Fortunately, because Square doesn't charge any ongoing monthly fees (outside of software add-ons), keeping your account open is free. If your new payment processor doesn't allow the handling of legacy transactions,
this is the easiest way to keep up with your legal obligations as a merchant.
Before you do anything, it's worth weighing up the risk of potential transaction issues versus closing your Square account.
FAQ
How do I permanently delete my Square account?
To permanently delete your Square account, log into your dashboard and navigate to Account & Settings > Business information > About my business. From here, select Deactivate my business and provide a reason for wanting to delete your account. Click Continue, and that's it – your account is gone forever!
Is there a fee to cancel Square?
No, Square does not charge cancellation fees for its payment processing or any of its software add-ons. However, you are still responsible for issuing refunds or paying chargebacks on transactions previously processed using Square, even once your account has been deleted.
What happens if Square deactivates my account?
If Square deactivates your account, don't worry – you'll get your money on your usual payment schedule. In some cases, funds may be held for up to 90 days. You'll also want to get set up with a new payment processor as soon as possible. If my alternatives don't work for you, check out our top 10 payment processors in 2023.
Why is Square holding my money?
Under Square's terms of service, it can hold as much money as it deems necessary as a reserve, and will use this reserve to cover your use of its services, including chargebacks. In addition, it uses an undisclosed algorithm to detect potential fraud, which is compounded by Square's lack of underwriting. Its high rate of account freezes (among other things) is why so many merchants seek alternatives to Square.